Man in elder abuse case has left the country, misses court hearing
Wednesday Jan 8, 2020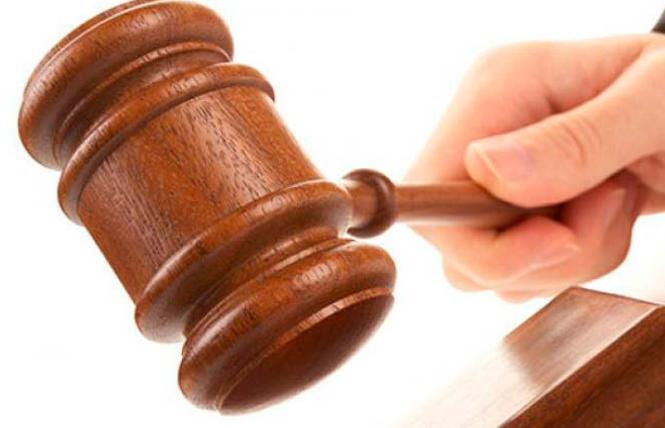 A man who pleaded guilty to misdemeanor counts of vandalism and false imprisonment stemming from an elder abuse case didn't show up to a San Francisco Superior Court hearing January 8 as deputy public defenders said that he no longer lives in the United States.
Natthakarn Laohacharoensombat, 34, who goes by "Ray," had four of six charges against him dismissed at a July 8 hearing when he was ordered to complete 24 anger management classes, according to trial records reviewed by the Bay Area Reporter. The charges stemmed from incidents involving a 63-year-old man he was allegedly caring for.
Assistant District Attorney Anthony Lombardo said in court at the Hall of Justice that Laohacharoensombat had not showed up for all of his required classes.
"He no longer lives in the U.S.," said Deputy Public Defender Diamond Ward. "He's been in Thailand quite some time."
"It begs the question — how is he supposed to complete his anger management classes?" Judge Linda Colfax asked.
"He completed them already," Ward responded.
Lombardo challenged that assertion, and Colfax said that she will find out if Laohacharoensombat has, in fact, completed his classes and take up the issue again January 31.
Laohacharoensombat claimed in a Facebook post dated December 9 that he was "counting down my last 24 hrs. in San Francisco."
On December 10, he flew to China, according to his Facebook page, and went from there to his native Thailand.
As the B.A.R. previously reported December 10, Laohacharoensombat pleaded no contest to the two counts after having been initially charged with elder abuse and three other criminal counts, according to trial records.
Laohacharoensombat is the subject of two stay-away orders and once sued Entour Castro, a clothing store at 3600 16th Street, alleging he was not compensated properly during his time as an employee. The lawsuit was dismissed with prejudice, according to court documents.
Comments on Facebook