Gay BART board prez passes the gavel
Monday Dec 23, 2019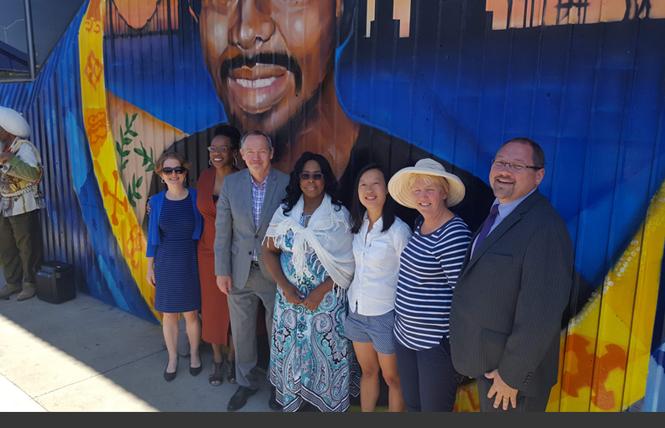 Ending what was often a tumultuous 12-month tenure as president of the board that oversees the BART regional transit system, gay director Bevan Dufty passed the gavel December 19 to director Lateefah Simon. Dufty's presidency was marked by the hiring of a new general manager for the agency, but also marred by several high profile murders of its passengers.

The system also faced questions about the treatment of its African American riders after BART police cited a black man for eating on a station platform. A social media firestorm erupted after video of the confrontation was posted online.

BART's attempts to rein in fare evaders also prompted ridicule when photos circulated in the summer of a fare gate design the agency tested at its Richmond station. Some likened the stacked fare gate installation to a guillotine.

There were also lighter moments during Dufty's time as president, such as when the public — and media — went gaga for Sweets, a miniature horse in training to be a service animal seen riding a BART train with her human handler. Another feel-good viral moment came when a BART employee swiftly pulled up a man who had fallen on the tracks at the Coliseum station just as a train was arriving.

But the majority of Dufty's time as president was spent dealing with a litany of issues, from service meltdowns and broken equipment to addressing the homeless individuals seeking shelter on trains or station hallways. And continued delays in syncing the newly constructed segments of BART's extension into Santa Clara County with its older, antiquated operating systems only added to the headaches.

Dufty, a former San Francisco supervisor who oversaw the city's homeless outreach and services in the administration of the late mayor Ed Lee, recently met with the Bay Area Reporter to talk about his yearlong presidency of the BART board. In discussing the status of the system's Civic Center station mere blocks from San Francisco City Hall, one of several stations that are a part of his District 9 seat, Dufty's depiction of its current condition is also an apt descriptor for the BART system as a whole.

"The station is obviously a lot better," said Dufty, but he acknowledged, "it ain't Mayberry."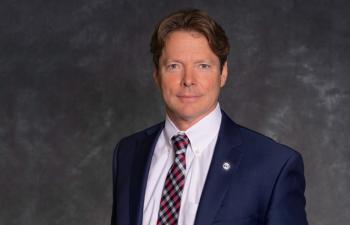 He hailed two achievements the transit agency marked this year, successfully negotiating several union contracts and selecting Robert "Bob" Powers as the systems' 10th general manager in July.

"Labor relations have really improved at BART," said Dufty.

Powers had been serving as BART's deputy GM since 2017 and started with the agency in 2012 as its assistant general manager of planning, development, and construction. His hiring, noted Dufty, was just one instance of "leadership growth" where current BART employees were tapped for promotions.

"I don't really like the word leadership transition because it just feels like you're handing the baton from one person to another," said Dufty, "and I think what's magical about BART is that what you're seeing are people that have been within the organization for years and demonstrated their capability, and now they're stepping up into a higher leadership role."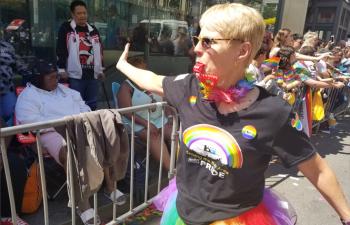 One of those employees is Tamar Allen, who has worked for BART for 37 years, first hired as a police officer shortly after she graduated from UC Berkeley. She went through training to work on BART's rolling stock, rising through the ranks to become the agency's chief maintenance and engineering officer. Allen, a lesbian who is now BART's assistant general manager of operations, is the agency's highest-ranking LGBT executive.

"I feel really proud about the fact that these individuals are coming in and they're taking ownership," said Dufty, who had Powers and Allen accompany him to speak with the B.A.R. about their priorities for BART.

Having worked so long for the agency, Allen said she is making it a priority of hers to talk to the frontline employees to hear what their concerns are and what suggestions they have for how to address BART's myriad issues.

"I spend a tremendous amount of time with them and I'm working very hard to make improvements that make the lives of our frontline employees better," said Allen. "Those improvements, therefore, are twofers for our customers because usually the improvements that our employees are identifying are things that benefit the customer."

Powers, selected unanimously by the board after conducting a nationwide search for a new GM, said his first five months on the job had been "enlightening." In addition to meeting with employees, Powers has been visiting stations to talk directly with riders of the BART system. (Last week, he arrived on the Walnut Creek station platform as part of his listening tour shortly after a woman dropped her cellphone onto the track. A station agent and BART police quickly responded and safely retrieved the device, according to images posted on BART's Twitter feed.)

Among his top priorities when he started in his new role, said Powers, "first and foremost was putting the riders first, and making sure that our frontline employees had all the tools and the resources to make that happen. They're not unrelated right."

He also sees BART as being integral to addressing regional issues such as homelessness and the lack of affordable housing. He is pushing forward BART's long-held desire to see housing built at and near its stations across the system, especially in the East Bay and on the Peninsula.

"We are well positioned to be part of those solutions, you know, whether it's the affordable housing crisis in the Bay Area or the homeless crisis," said Powers. "We have, you know, an integral stake in that."

In contrast to his predecessor, Powers has made himself more available to the media, something Dufty said is a welcome change as BART had lacked someone who could speak with "one voice" for the agency.

"What I love about Bob is that his first answer isn't 'No.' He really wants to hear you out," said Dufty. "He wants to see if there's common ground or if there are ways to do it."

In the coming years, as BART replaces its fleet of trains and upgrades its power and control systems, the agency expects to increase its capacity through its bay tunnel by 40% come late 2026 or early 2027.

"That's a significant impact to the mobility of the Bay Area," said Powers, "I mean it's going to be a game changer."

Asked about the possibility of seeing a second tube built under the bay, Powers replied he would like to see a study first be done of what the transportation needs will be for a new mega-region of commuters encompassing Gilroy south of San Jose north to Sacramento and east to the growing cities in the Central Valley.

"Let's figure out where the people are and where they're trying to go to," he said.

As for the extension that will bring BART into downtown San Jose, Powers demurred when asked what the timeframe now is to see the first stations in Santa Clara County open at Milpitas and Berryessa/North San Jose. A website for the project lists an opening sometime in 2020.

"We don't have the date for you right now," he said.

Managing assets
In terms of additional line extensions, whether further into Contra Costa County or San Francisco's western neighborhoods, Powers said that is not utmost in his mind at this point.

"I'm not precluding or kiboshing any discussions on any extensions," he said. "There could be some opportunities there, but our focus is certainly on managing the assets that we have right now, you know, and getting them into a state of good repair."

Apart from focusing on the running of the transit system as board president, Dufty said he also aimed to address what he described as BART's "long-standing malaise" in responding to the family of Oscar Grant, who was killed by a BART police officer January 1, 2009 at Fruitvale station. In June, a mural honoring Grant was unveiled at the station and a street there was renamed for him, though the agency has not embraced calls to rename the entire station after Grant.

Dufty did organize a group of BART managers and leaders to sponsor a table for the first time at the dinner the Oscar Grant Foundation annually holds to raise money for scholarships it awards.

"It was noticed. I mean, it really said something to those in attendance who waited for a long time for us to do the right thing," said Dufty.
Comments on Facebook