Political Notebook: EQCA to honor gay SF planning director
Wednesday May 1, 2019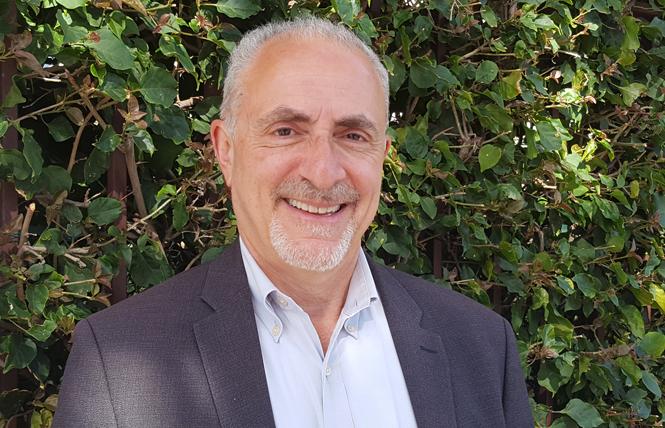 Since January 2008 John Rahaim has overseen San Francisco's planning department as the city has been convulsed by numerous zoning and development battles, largely driven by the influx of tech workers. His tenure has spanned across four mayoral administrations.
A gay man who lives in the city's Mission district, Rahaim is currently the longest serving out mayoral appointee overseeing a city agency. Set to turn 64 in a few months, Rahaim recently told the Bay Area Reporter he has no plans to leave anytime soon.
"It's been 11 years and I'm very proud of that fact," said Rahaim, who had previously served as Seattle's planning director for four years. "When I compare my tenure to some of my counterparts in other cities, I think the average tenure across the country is something like three and a half or four years or something. So I'm very proud of that fact. Actually, it's been a great honor, challenging as hell but a great honor."
His stewardship of the planning department is being recognized this year by Equality California. The statewide LGBTQ advocacy organization will honor Rahaim with its Civic Leadership Award at its May 11 gala in San Francisco.
"It's a huge honor and I was kind of taken aback and taken by surprise and quite, quite moved by it," said Rahaim. "They're an incredible organization. They've done amazing things around the movement and especially around legislation."
He said he found the honor from EQCA particularly moving since he hasn't been involved in the legislative and legal battles the nonprofit has waged over the years to advance the rights of LGBT Californians.
"I kind of see it as a kind of honor to sort of unsung public sector folks who don't get thanked too much, frankly," said Rahaim.
As development issues have garnered statewide attention due to housing costs skyrocketing across California, and not just in the Bay Area, Rahaim told the B.A.R. that rezoning neighborhoods with single-family housing to allow for denser developments "isn't going to magically solve the housing crisis."
He does support legislative proposals allowing for taller in-fill developments in certain areas of cities.
"If you look at Pacific Heights today, right, for example, there are seven-story or eight-story apartment buildings scattered throughout the neighborhood. From an urban design standpoint I don't have a problem with that. It's part of what the city is all about," said Rahaim. "But I do think that, you know, I think that we are more likely to get the bigger bang for our buck if we were concentrating, for example, on commercial corridors."
Rising construction costs and a limited labor supply are combining to slow down developers' ability to break ground on projects that have already been approved, pointed out Rahaim. He added that "is very frustrating," considering the state's need for new housing units.
Rahaim said he supports the goal of establishing a regional housing entity that would be charged with raising money for affordable housing and providing technical assistance to communities to build affordable housing.
"It has no authority over permits or project approvals or anything like that," he noted. "We all need to look at other ways of providing more affordable housing, you know. This entity could help do that, and help do it regionally. I think that's a really good thing."
One of his biggest frustrations, said Rahaim, is the notion that affordable housing is somehow a big city problem and not a regional problem.
"I think that's just unfair, and it also sort of is a way of kind of reinforcing the sort of culture of who can live in one community," said Rahaim. "So I actually think that's a very healthy thing. I will say that a lot of other folks in the region are opposed to it because it's perceived to take away some local control or whatever. But it really doesn't do that."
With the gubernatorial election last year of former San Francisco mayor Gavin Newsom, who hired Rahaim as the city's planning director, California continues to have an executive with firsthand knowledge of the housing issues confronting cities across the state. Former governor Jerry Brown had also dealt with housing concerns when he served as Oakland's mayor.
Having Newsom move to address the issue "is hugely beneficial," said Rahaim. "And I think it's because he saw firsthand, you know, the issue here and other parts in the Bay Area."
While he supports seeing continued growth in the city, Rahaim said it is important for city leaders to properly manage new development so that it isn't causing adverse impacts.
"The growth doesn't scare me. It's doing it the right way and doing it in a way that doesn't, kind of, kind of push out existing residents and businesses, which the cost of housing is doing right now in ways that makes me really unhappy," said Rahaim. "And so I think we have to concentrate more on that. The city, or the planning department, has a role to play there, and I'm trying to play some of that role."
EQCA will also be honoring gay state Senator Scott Wiener (D-San Francisco) with its Vanguard Leadership Award and actress Rita Moreno with its Ally Leadership Award at the San Francisco event. It had also planned to honor San Francisco International Airport, which had been led by gay former director John L. Martin for more than two decades and was the first airport in the U.S. to incorporate gender-neutral bathrooms into its larger, multi-use bathrooms.
But as the B.A.R. first reported in March, it rescinded the award for SFO in light of community complaints about how airport officials have bungled the signage for the Harvey Milk Terminal. The airport's repeated moves to downplay the heralded gay icon on the signage for the terminal not only was publicly criticized but led to the passage of a city ordinance requiring that the name of the city's first gay supervisor be prominently displayed on all signs for the currently under renovation Terminal 1.
To purchase tickets to the EQCA gala, visit https://www.eqca.org/equality-awards/san-francisco-2019-2/.
Newsom names trans leader to state board
Late Tuesday Newsom named transgender Palm Springs City Councilwoman Lisa Middleton to a seat on the board that oversees the California Public Employees' Retirement System. She is one of the first out transgender people to serve on a state board or commission, according to LGBT advocates.
In 2017, Middleton made history by becoming the first known transgender person to be elected to a nonjudicial office in the Golden State when she won her council seat. She had been serving as a planning commissioner in the gay resort and retirement mecca.
She brings to the CalPERS board her 36 years of experience working for the State Compensation Insurance Fund. Middleton, 66, worked for the agency as its San Diego district manager and then as a claims/rehabilitation manager. When she retired in December 2010, she was serving as its senior vice president for internal affairs.
EQCA has been working to see more LGBT people be appointed to the state's various boards and commissions. The application process was a focal point of a summit it held earlier this year for LGBT leaders from across California.
EQCA Executive Director Rick Zbur hailed Middleton's appointment, stating in a news release that there is no one "more qualified" to serve on the CalPERS Board. Her being named to the oversight body, added Zbur, ensures "that the transgender community is never an afterthought for the state board charged with managing pension and health benefits for more than 1.6 million public employees, retirees and their families."
Middleton's appointment doesn't require state Senate confirmation. She will receive a $100 per diem.
According to EQCA, the other known transgender state board member is Mariana Marroquin, who was named to the Racial and Identity Profiling Advisory Board by former attorney general Kamala Harris, now the state's junior U.S. senator and a Democratic presidential candidate. Marroquin, a Guatemalan actress and community advocate, is the program manager for the Trans Wellness Center in Los Angeles.
Web Extra: For more queer political news, be sure to check http://www.ebar.com Monday mornings for Political Notes, the notebook's online companion. This week's column reported on a CA bill aimed at helping LGBT-owned firms win hospital contracts.
Keep abreast of the latest LGBT political news by following the Political Notebook on Twitter @ http://twitter.com/politicalnotes .
Got a tip on LGBT politics? Call Matthew S. Bajko at (415) 829-8836 or e-mail m.bajko@ebar.com.
Comments on Facebook