There was a certain electricity in Davies Symphony Hall last Friday night as Esa-Pekka Salonen conducted the San Francisco Symphony for the first time since his appointment as Music Director Designate was announced at the end of last year.
The New York Philharmonic's new music director Jaap van Zweden made his second appearance at DSH with his own strong-minded interpretation of Bruckner's Symphony #5.
Writing his final opera "Death in Venice," Benjamin Britten, who knew he was dying, looked at his life's work and stripped it bare.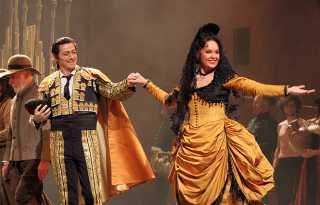 The San Francisco Opera's 2018 fall season and holiday events have ended, but preparations for the 2019 summer season are ongoing.
When it comes to LGBTQ music, the present, as well as the past and future, are female.
When composer Bryce Dessner was named one of the collaborative partners who will be joining Music Director Designate Esa-Pekka Salonen and the San Francisco Symphony in 2020, his name rang a bell with Out There.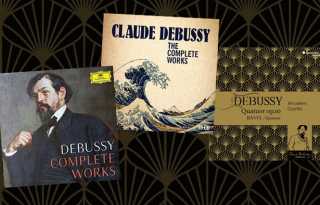 His music may seem to say otherwise, but Claude Debussy came to a bitter end of an ill-tempered life begun in poverty and ended in complications from rectal cancer.
2018 was busy at the San Francisco Opera. Not really surprising, since it was the first season fully programmed (with one exception) by the administration of general director Matthew Shilvock.
Looking back at the San Francisco Symphony's 2018-19 season so far, it is hard to find many highlights that could outshine the announcement early in December of a new Music Director.
Even though this is an end-of-year playlist, not one of these 10 recordings was released in 2018! How's them apples! Still, here's music that quenched our aural thirst as we worked through the year.
Sony let Igor Levit record "Igor Levit, Life" and had a hit on its hands.
I've been doing these holiday music roundups for so long that I've lost track of what century we're in. Before it's too late, I invite you to take a read and a listen. Happy holidays!