The heartfelt welcome for incoming Music Director Designate Eun Sun Kim from the San Francisco Opera company, board, orchestra, stage crew and members of the press last Thursday could not have been more excited or sincere.
It might seem impossible, but last week's "The Future Is Now: 2019 Adler Fellows Concert" at Herbst Theatre was more special than ever.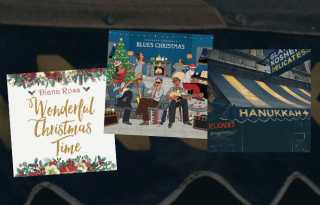 Welcome to the 2,373rd annual installment of our holiday music survey, filled with goodies for the good, the bad, and the naughty.
The San Francisco Gay Men's Chorus is riding high, preparing to celebrate the holiday season as they bring their annual extravaganza to the Sydney Goldstein Theater, followed by three Christmas Eve performances at the iconic Castro Theatre.
Love it or loathe it, or something in-between, the holidays are here, and Christmas music is everywhere. Regardless of taste, religion, or lack thereof, music-lovers can still agree: a cozy concert helps cure the wintertime blues.
It's become the work of recordings to restore composer Reynaldo Hahn's work to the acclaim it warrants and almost inevitably brings.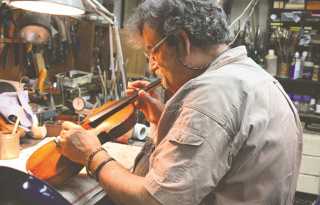 The rapidly approaching new year will bring to the San Francisco Bay Area 50 of the 86 so-called "Violins of Hope," recovered and restored Holocaust-era string instruments that survived the ghettoes and the death camps.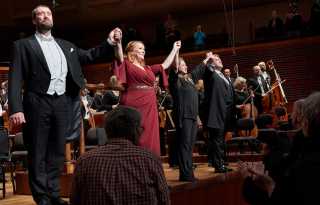 The San Francisco Symphony closed November with concerts featuring works by big-name Austrian and German composers. Impressive guest artists and conductors joined the Orchestra at Davies Symphony Hall.
The San Francisco Gay Men's Chorus showed tremendous courage in the aftermath of Donald Trump's ascension to the presidency and the passage of "religious freedom" laws that legalized LGBT discrimination in conservative states.
The final production in the San Francisco Opera's fall season is also the first big entertainment of the holidays. Engelbert Humperdinck's "Hansel and Gretel" opened last week.
First impressions are important, but they shouldn't lead to snap judgment. It is usually wiser to stop and think, but in the world of opera — especially Puccini — lovers tend to fall in love at first sight.
"If I could only do one kind of performance," Mandy Patinkin explained in a recent phone interview with the B.A.R., "it would be doing concerts."