The second annual Pride Summit and Prom, sponsored by Billboard and the Hollywood Reporter and scheduled for June 13, features a lengthy list of LGBT celebrities, actors and music acts.
There aren't many up and coming gay singer-songwriters who can say that they were given the seal of approval by queer royalty at the start of their careers. But Dylan Rice can. Styx co-founder and bassist Chuck Panozzo.
Social distancing can be a challenge if you are in a band. It probably gets somewhat easier for musical duos and (possibly) trios.
Join the Smithsonian's Pride Alliance to kick off Pride month with Project Pride - a virtual concert and time capsule of LGBTQ+ culture, with Jake Shears, Big Freedia, Rufus Wainwright, Indigo Girls, Pet Shop Boys and other talents.
Known more for their comic performances, dragapella quartet The Kinsey Sicks' haunting cover of the Simon & Garfunkel classic takes on the tragic realities of the Covid-19 pandemic.
Out singer and songwriter Ruthie Foster has the kind of voice that can give you chills and warms your heart at the same time. Soulful, sassy and as powerful as a transformer, her new Cd is a recorded live concert with big band style.
Whitney Houston and Janet Jackson super-hit albums are reissued on vinyl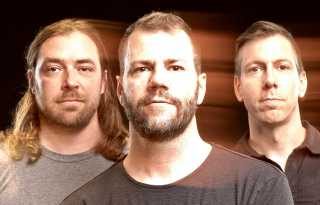 As musical genres go, slowcore (or sadcore, if you please) had its share of devotees and detractors. Early Day Miners' 2000 debut album Placer Found features the band's cofounder, now out and gay lead singer Daniel Burton.
Music of Remembrance, the Seattle-based arts presenter, shares streaming performances of Jake Heggie's 'For a Look or a Touch' the gay-themed music drama inspired by the true love story of two young men who were doubly targeted in Nazi Germany.
There's a lot to like about 'Trinidad,' the new album by Austin-based Sweet Spirit. Of course, these songs wouldn't have the firepower they possess if not for the incredible vocal abilities of lead vocalist Sabrina Ellis.
Five singer-songwritrs and bands -Eliza Gilkyson, Lilly Hiatt, Justin Townes Earle, Frankie Cosmos and Echosmith- share a familial connection to other artists.
The curtain had barely come down on the final performance of his tour of the Jean-Baptiste Lully's opera, 'Isis,' when Vienna's Theater an der Wien was forced to lock its doors indefinitely. The CD recording captures its audible beauty.