Latin lesbian conductor takes podium
Tuesday Jan 21, 2020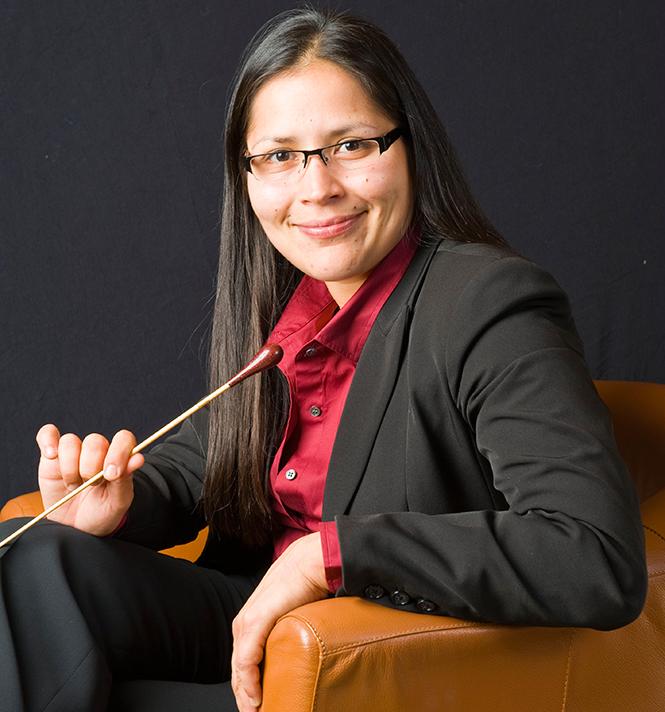 Music director Jessica Bejarano, a lesbian Latina, is the founder and conductor of a new ensemble, the San Francisco Philharmonic. Their first concert comes up on Feb. 3 at the Wilsey Center in San Francisco.

A tattooed powerhouse, Bejarano, 38, was formerly the music director and conductor of the San Francisco Civic Symphony, an all-volunteer community orchestra. She grew up Mexican American in East LA and says that music "saved my life." A music educator and music director at University High School in SF, Bejarano promises that the SF Philharmonic will be of highest quality, reflect the glorious diversity of the Bay Area, and be accessible to all. She answered a few of our questions by email.

Roberto Friedman: You're an out lesbian, and you have led an orchestra that included San Francisco Symphony violinist Eliot Lev, the first openly transgender member of a major American orchestra. Do you expect a range of sexual orientations and gender identifications in the SF Phil?

Jessica Bejarano: Here in the Bay Area we get a great balance of the LGBTQ community whenever large groups of people come together, especially in the arts. As an out and proud lesbian of color, my identity invites a diversity of people to join me in these music endeavors. San Francisco Philharmonic just had our first rehearsal last night, and aside from the incredible music-making, I was humbled and impressed by the presence and diversity of people in the orchestra.

You mention three performances already booked for the SFP. What are the venues you're playing?

The National LGBTQ Center for Performing Arts and the SFGMC were gracious in allowing us to use their new building as our rehearsal home [see next item]. Our first two performances (Feb. 3, April 11) will be at the beautiful Wilsey Center, and our third performance (June 3) will be at Herbst Theatre. We have incredible soloists and repertoire lined up for each performance.

Do you have any favorite composers, periods or schools of music you intend to emphasize? Is it important to bring Latinx composers into the mix? Sexual minorities?

Yes, I love Tchaikovsky! I went to St. Petersburg, Russia in 2007 to study in the Mariinsky Theater, research Tchaikovsky and write my Masters thesis on him. I love the Classical and Romantic eras. Those three areas are my specialty. The San Francisco Philharmonic inaugural performance will close with Tchaikovsky's epic Fourth Symphony! Yes, it is important to bring Latinx and minority composers into the mix. I'm already brainstorming programming for next season, and how to be as diverse and inclusive as possible. I want the San Francisco Philharmonic to be reflective of the diversity of our community, both as an orchestra and in the music that we champion.

Info: www.sfphil.org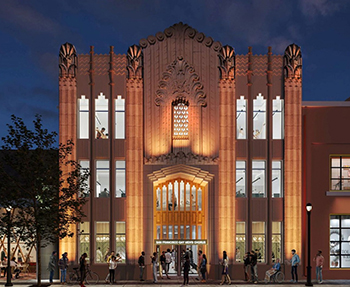 New arts home

The National LGBTQ Center for the Arts (170 Valencia St., SF) was hopping last Wed. night, Jan. 15, as the San Francisco Gay Men's Chorus launched the public phase of its capital campaign to support the arts building as a thriving hub for community music and arts groups.

A reception featured remarks from Mayor London Breed, California State Senator Scott Wiener, Honorary Chair Sharon Stone, SFGMC Artistic Director Dr. Timothy Seelig, Campaign Chair Edward Sell and SFGMC Executive Director Chris Verdugo. The evening also featured performances from members of the SFGMC, San Francisco Bay Area Theatre Company, Opera Parallèle, San Francisco Philharmonic, and Oakland Interfaith Gospel Choir, then docent-led tours of the rehearsal and office space in the rest of the building.

The three-year, $15 million campaign will secure and refurbish the new building and create a long-term financial foundation for SFGMC with a permanent endowment. To date, more than $9 million has been raised, with leadership gifts of $5 million from founding Chorus member Terrence Chan, $1 million from the Chorus Board of Directors, and $1 million from Zendesk Founder and CEO Mikkel Svane, along with $250,000 from the city of San Francisco and $500,000 from the state of California. The remaining $6 million will be raised through the generous support of individuals, foundations and businesses.

"Creating a space for the National LGBTQ Center for the Arts and a foundation for the San Francisco Gay Men's Chorus will help ensure these important organizations can operate for generations to come," said Mayor Breed. "I am glad the city was able to offer financial support for this space so that SFGMC has a permanent home here in San Francisco and can continue inspiring people across our city, country, and the world."

What a long, strange trip it's been!
Comments on Facebook