Fall Preview: San Francisco Opera
Tuesday Sep 3, 2019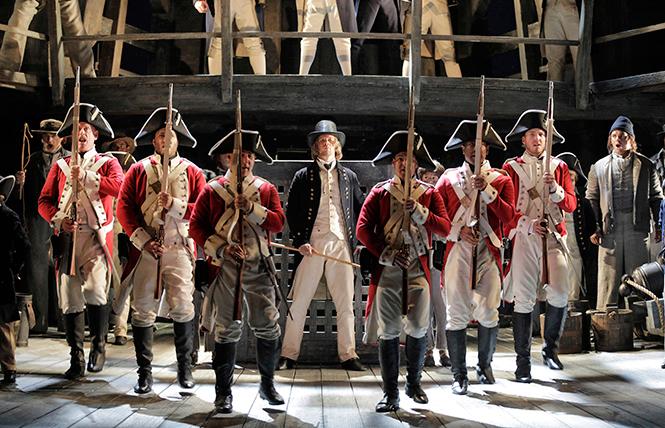 The great gold curtain of the War Memorial Opera House rises on the San Francisco Opera's Opening Night Gala celebrating its 97th season this week. Charles Gounod's "Romeo et Juliette" is at the heart of the revels, but there should be lots of spectacle on both sides of the proscenium. The feverish excitement of the glamorous affair can sometimes obscure the musical centerpiece, but "Romeo and Juliet" continues through early autumn, and no one can deny the fun of puttin' on the Ritz and diving into an extravagant SFO Gala.

Gounod's glittering string of melodies and elegant treatment of Shakespeare suit the mood (ignore the opera's sad ending) of Opening Weekend, which includes Opera Ball and Bravo! Club Galas on Sept. 6; Benjamin Britten's "Billy Budd" on Sept. 7; and the cherished annual "Free Opera in the Park Concert" on Sept. 8.

Single tickets have been available all summer, but it is not too late to scan the enticing line-up and pick an opera or two (or five). There is something for everyone in the fall repertoire, called "a season of incredible storytelling" by General Director Matthew Shilvock.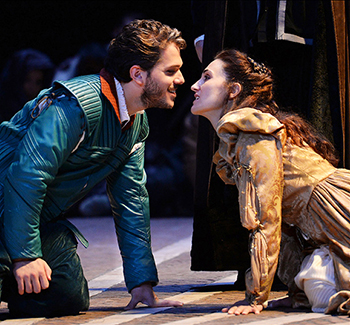 I have always found it interesting two French composers, noted for the beauty of their own language, had such success translating the Bard of Avon's fabled romance "R&J" into music. Berlioz is exquisitely subtle. Gounod is grandly passionate, adding pageantry to the intimate beauty of the heartbreaking tale. Former Merola Opera Program and SFO Adler Fellowship participants head the cast. Soprano Nadine Sierra and tenor Bryan Hymel are naturals for the title roles, and American lyric baritone Lucas Meachem sings Mercutio. In keeping with the Company's commitment to developing talent in-house, husband-and-wife team Pene Pati and Amina Edris, both Adler Fellows 2016, 2017, portray the star-crossed lovers on Oct. 1. French-Canadian Yves Abel conducts Opera de Monte-Carlo director Jean-Louis Grinda's Italian Renaissance staging. "Romeo and Juliet" (Sept. 6-Oct. 1)

Benjamin Britten's overpowering drama "Billy Budd" follows in Tony and Olivier Award-winning director Michael Grandage's famous Glyndebourne production, set in the massive but claustrophobic hull of the H.M.S. Indomitable, designed by Christopher Oram. Britten and librettists E.M. Forster and Eric Crozier distilled Herman Melville's complex moral dilemma into a deep reflection on innocence versus cunning. Britten's amazing score has enough variety and color to make listeners forget it is for male voices only. The composer's evocation of the sea and the men who sail upon it remains one of his strongest theatrical works.

Merola alum (2009) American baritone John Chest makes his Company debut as pure man-child Billy. Praised for his starring role in SFO's "It's a Wonderful Life," American tenor William Burden (Merola 1991) portrays agonized Captain Vere, and bass-baritone Christian Van Horn, winner of the 2018 Richard Tucker Award, completes the triangle as Claggart. His distinctive tone should make a perfect fit for the darkly motivated bad guy. "Billy Budd" (Sept. 7-22)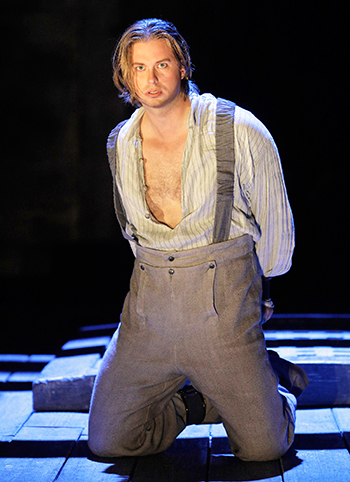 A new production of "The Marriage of Figaro" begins a multi-season project combining all three Mozart-Da Ponte operas, which include "Così fan tutte" and "Don Giovanni," into a trilogy. The fascinating idea, suggested by SFO to Canadian director Michael Cavanagh (Floyd's "Susannah" and Adams' "Nixon in China"), joins him with an innovative creative team. They are building a narrative that follows human relationships and society within a single house over three periods of American history.

Casting two black singers, bass-baritone Michael Sumuel and soprano Jeanine De Bique (SFO debut), as clever and endearing Figaro and Susanna adds subtext to Mozart and DaPonte's timeless take on class relations. Veteran SFO mezzo-soprano Catherine Cook owns the part of Marcellina, and I cannot wait to see her in the new setting. "The Marriage of Figaro" (Oct. 11-Nov. 1)

In the house "Tosca" built, a season without Puccini wouldn't be right. "Manon Lescaut" brings Armenian soprano Lianna Haroutounian and American tenor Brian Jagde (Merola 2009, Adler Fellow 2010) to star as the doomed lovers who synch their feelings too late. They still sing some gorgeous music as they stylishly travel the road to ruin. Haroutounian and Jagde are top-name Puccinians, and former SFO Music Director Nicola Luisotti is no slouch himself. He makes a welcome return to conduct one of the composer's early mega-hits. "Manon Lescaut" (Nov. 8-26)

Long before Stephen Sondheim ventured into the woods, composer Engelbert Humperdinck and his sister librettist Adelheid Wette (go ahead and chuckle, Germans think their names are funny, too) created their own Marchenoper (fairy-tale opera). "Hansel & Gretel" arrives at the War Memorial in time to start the holidays. The score's Wagnerian breadth and universal appeal enchant young listeners and nicely surprise warier adults. The new co-production with London's Royal Opera is sung in English with English supertitles.

Company favorites take the title roles. Mezzo-soprano Sasha Cooke is Hansel, and soprano Heidi Stober is Gretel. Mezzo-soprano Michaela Martens (the phenomenal Klytemnestra in SFO's "Elektra") and bass-baritone Alfred Walker (memorable from his SFO debut as Orest in "Elektra") are the adventurous kiddies' parents. The wicked Witch is tenor Robert Brubaker (remember his creepy Aegisth in that same "Elektra?"). San Francisco-born Christopher Franklin conducts British director and production designer Antony McDonald's big, beautiful show. "Hansel and Gretel" (Nov. 15-Dec. 7)

www.sfopera.com/2019-20-season
Comments on Facebook