Gayest songs by far
Tuesday Aug 13, 2019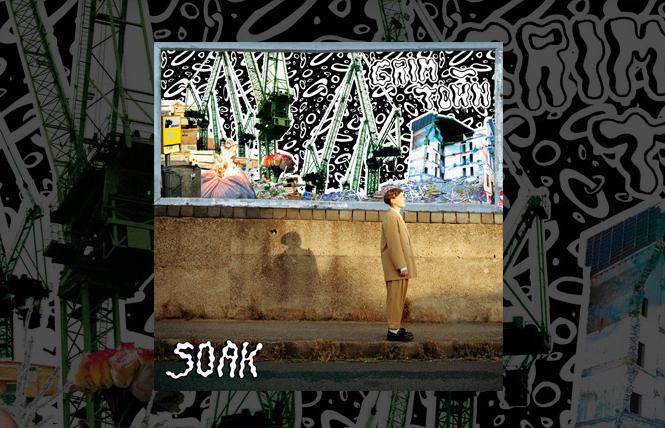 Soak and Marika Hackman, two queer women who made indelible impressions with their previous albums, deliver on that promise and then some. Four years after her mostly acoustic 2015 debut record, Soak (aka Bridie Monds-Watson) makes a great leap forward with her second full-length release, "Grim-Town" (Rough Trade). She kicks off the album with a suitably bleak spoken "All Aboard" intro before stepping forward with the powerful "Get Set Go Kid." Boasting fuller, exhilarating instrumentation and arrangements, songs "Knock Me Off My Feet," "I Was Blue, Technicolour Too" and "Life Trainee" all combine to make "Grim-Town" one of the best albums of the year.

Hackman's 2017 debut album "I'm Not Your Man" made an impact on listeners beginning with the songs "Boyfriend" and "My Lover Cindy." She picks up where she left off with "Any Human Friend" (Sub Pop). Hackman continues to grow as a songwriter and performer on "I'm Not Where You Are," "Come Undone" and "Conventional Ride."

Gauche gives listeners a fine how-do-you-do with its debut album "A People's History of Gauche" (Merge). Showing a sociopolitical bent as well as the desire to get you up and dancing, Gauche is a welcome addition to the music club on "Surveilled Society," "Boom Hazard" and "Rent (V)."

The Harmaleighs, a queer experimental duo (creative and personal partners Haley Grant and Kaylee Jesperson), have returned with their latest album, "She Won't Make Sense" (Nettwerk). Recommended for fans of Tegan and Sara, the Murmurs and the Ditty Bops, the Harmaleighs have broadened their horizons without abandoning the indie Americana sound that first captured our attention. You can hear this on "Anthem for the Weak," "I Don't Know Myself" and "Mannequin." Especially exciting are the new directions they take on "Sorry, I'm Busy," "When I Was a Kid" and "Dim the Light."

If Tom Waits had a queer kid brother, he'd probably sound something like the Mutts' Mike Maimone. In advance of the band's new full-length album due out this autumn, we have "Now That's What I Call Mutts" (muttsmusic.com). The 16-song compilation includes the new song "Your Love" and fan favorites "Everyone = Everyone," "If It's Hot, It'll Sell" and "Pray Like a Vigilante."
Comments on Facebook