No happy ending, but a glorious opera
Tuesday Jun 25, 2019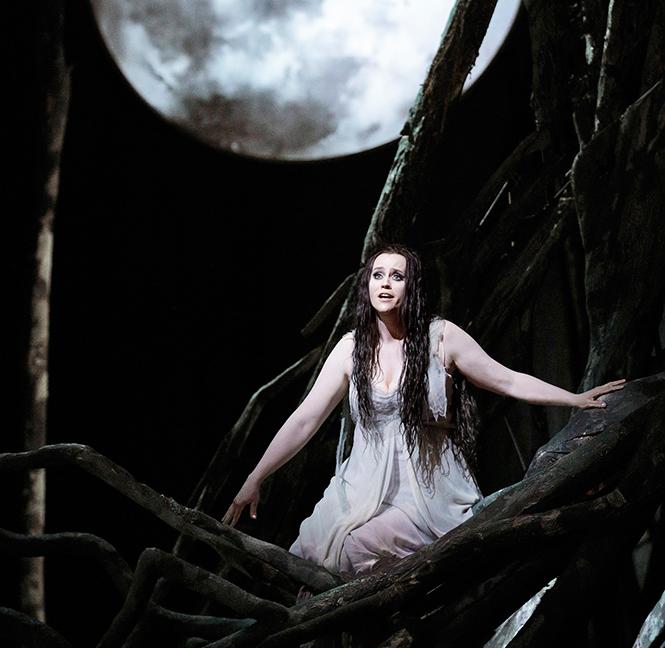 Good, better, best — the third and final entry in San Francisco Opera's summer season opened on Father's Day with stage director Leah Hausman's entertaining revival of David McVicar's Lyric Opera of Chicago production of Dvorak's dark and dreamlike "Rusalka."

The tragic libretto by Jaroslav Kvapil, based officially on fairy tales by Czech folklorists Karel Jaromir Erben and Bozena Nemcova, includes hints of Hans Christian Andersen's "The Little Mermaid" and Friedrich de la Motte Fouque's "Undine." Dvorak illuminated the multi-sourced legend with a rush of typically beautiful tunes, and McVicar punctuates the action with flashes of rustically crude but effective humor. It may be surprising to find oneself chuckling while watching the title character move to an inevitably sad fate, but Rusalka is no Disney princess, and we need some comic relief.

Choreographer Andrew George has added his own amusing touches, especially with his undainty water nymphs looking like a band of rowdy runaways from Gilbert & Sullivan, even referencing some dance moves from "Swan Lake."

Sumptuous costumes by Moritz Junge range from the elegance of the human aristocrats in the local castle to some rough get-ups for denizens of the surrounding forest. Moody lighting by David Finn adds to the ominous atmosphere, and John Macfarlane's artistic sets look like a disturbing fairy tale that will definitely not have a happy ending.

There is no real moral to the story; perhaps it's that inter-species dating is not such a good idea, or that love does not conquer all, but loyalty never dies. Whatever the preposterous meaning, SFO is simply going for a summertime diversion that will capture our imagination and employ the best resources of the War Memorial Opera House. Style, intelligence and musical excellence win big over mythic vagueness.

South Korean conductor and Houston Grand Opera Principal Guest Conductor Eun Sun Kim made her SFO debut with a detailed and beautifully paced interpretation of the lovely score. Dvorak must have been thinking of Wagner's "Tristan und Isolde" for his passionate final duet between the Prince and Rusalka, and he was probably aiming for some Verdian flavor with scenes between the water nymph and her Water Goblin dad (think "Rigoletto") and appearances by the hideous witch Jezibaba ("Il Trovatore"). Regardless of theatrical influences, Eun Sun Kim underscored the beloved Czech composer's unmistakable musical sound with sympathetic support from the orchestra.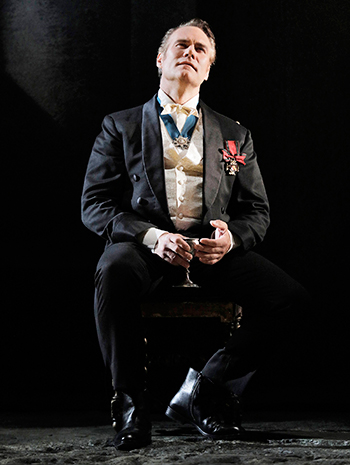 Reuniting SFO favorite Brandon Jovanovich with glowing soprano Rachel Willis-Sorensen, his leading lady from another SFO McVicar production, Wagner's "Die Meistersinger von Nurnberg," proved successful, too. Looking trimmed to fighting weight and suitably dashing as the troubled Prince, the strong-voiced tenor handled his shifting moods and difficult tessitura with conviction. The character may have been unsure, but Jovanovich made him believable.

American soprano Rachel Willis-Sorensen looked and sounded perfect in the title role. Her range is remarkably even, recalling the sound of an earlier SFO Rusalka, Renee Fleming. She brought heartache to her plight, and sang the score's big hit, "Song to the Moon" in Act I, flawlessly.

As fairy tale (or comic book) witch Jezibaba, mezzo-soprano Jamie Barton added another strong portrait to her growing repertoire at SFO. She cannot disguise her rich voice, even under a disfiguring costume. She added many witty touches of her own. Watching her stuff a kitty cat into a cauldron as she prepared a potion to give Rusalka human form was laugh-out-loud funny.

As the title character's father Vodnik, bass Kristinn Sigmundsson made a grotesque figure subtly compassionate. Rusalka should have heeded his advice and never left the swamp in the first place. Former Adler Fellow Canadian soprano Sarah Cambidge returned to SFO for a strong portrayal of the Foreign Princess, the approved but ambiguous choice for bride to the Prince.

Bass-baritone Philip Horst was convincing as the blustery Gamekeeper. He will return to SFO next September in Britten's "Billy Budd." Another former Adler Fellow, baritone Andrew Manea, was impressive as a Hunter. We remember him from his successful SFO appearance as the Duke of Nottingham in "Roberto Devereux" while still participating in the program.

Adding earthy comedy every time they appeared, current Adler Fellows Natalie Image, Simone McIntosh (SFO debut) and Ashley Dixon made an unruly trio of Wood Nymphs. Things may not go well for the title heroine, but the show is genuinely pleasurable anyway.

"Rusalka" continues in repertory through June 28. www.sfopera.com
Comments on Facebook