Chamber choir music for all seasons
Tuesday Mar 5, 2019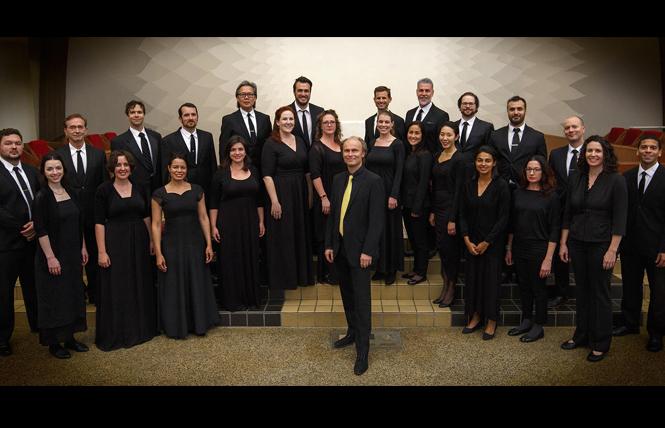 Swedish conductor Ragnar Bohlin, Grammy Award-winning music director of the San Francisco Symphony Chorus, founded professional chamber choir Cappella SF in 2014. Concerts in Berkeley and, most recently, at Mission Dolores Basilica celebrated the adventurous group's five-year anniversary. "Unveiling: New Music from Sweden and America" included some US and world premieres in a smartly produced program featuring an enduringly successful Bay Area composer and a promising new voice from Scandinavia.

Composer-in-residence with Cappella SF from the beginning, David Conte was one of the last students of Nadia Boulanger, studying with her from 1975-78 on a Fulbright Scholarship. In the summer of 1982, he lived and worked in Aaron Copland's house, preparing a study of his manuscript sketches. His subsequent career has been filled with commissions and performances of his own music. An accomplished pianist, he is also Professor of Composition, Chair at the San Francisco Conservatory of Music.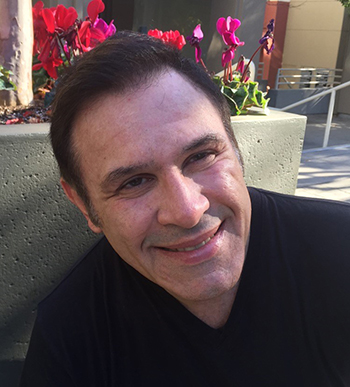 Conte is an out gay man, with a partner of 14 years. He has contributed extraordinary gay-themed scores to the repertoire, including an impressive list of commissions for GALA Chorus, and he has published over 150 compositions with prominent music company E.C. Schirmer.

His breakout score "Invocation and Dance" was commissioned by the SF Gay Men's Chorus in 1986, and "Elegy for Matthew (In Memory of Matthew Shepard)," commissioned by the NYC Gay Men's Chorus, premiered in Carnegie Hall in 1999.

For the most recent "Unveiling," Cappella SF presented his musical cycle "Madrigals for the Seasons," with two newly completed movements added to the original pair, which premiered in 2015. Each section shows the composer's discerning taste in poetry and his ease with both operatic and choral writing. His sympathy for vocalists is clear.

A "longtime happy resident of California," Conte recalls the seasonal changes of his Midwestern past in an appealing musical calendar. "A Summer's Day" (words by Emily Dickinson) deepens into "Autumn" (John Clare) and the emotional heart of the piece, "Snow-flakes" (words by Henry Wadsworth Longfellow), which takes listeners to a poignant winter landscape. The concluding madrigal "Spring" (William Blake) includes a jaunty piano, punctuating a sunny display of choral vitality.

Ragnar Bohlin's association with Conte dates back to when he took over as conductor of the San Francisco Conservatory Chorus, which Conte conducted from 2000-14. Their alliance has continued with well-received performances of the composer's music with the SFS Chorus and choruses throughout Europe and Asia. "Invocation and Dance" (with SFS Chorus) has been recorded on the CD "Facing West: Choral Music of Conrad Susa and David Conte."

Bohlin has earned special praise for his expert guidance of Cappella SF. The group sounds almost impossibly well-blended, but somehow maintains its unique personality. They make it all look so simple. Flawless unison pitch was apparent throughout the concert, pleasingly enhanced by the Basilica's acoustic. The opening "When David Heard" by Eric Whitacre, with a fine tenor solo by Elliott Encarnacion, was immediately engaging.

Deep reserves of power illuminated Swedish composers Carl Unander-Scharin's "Djupt under dagens yta" ("Deep below the surface of the day"), Motet No. 5, and the world premiere of Fredrik Sixten's impressive "Seek Him!"

Jacob Muhlrad, the youngest Swede on the program (b.1991), attended the concert for the US premiere of his composition "Time." He says it "is not about anything," but with or without a plot, there is a lot going on. The program notes remark on his "astonishing" rise in Scandinavia despite "suffering from severe dyslexia." His learning and communication disability is challenging. Knowing he has taught himself to read music and play piano by ear increased our appreciation. Muhlrad confides some of his inspiration for "Time," making a metaphor of the Biblical Tower of Babel for contemporary relevance. The title word is uttered repeatedly in 104 different languages. Additional flavoring is drawn from the ceremonies and rituals of Jewish liturgy and mysticism.

Soprano soloists Kelly Ballou and Cara Gabrielson, tenors Michael Jankosky and Kevin Gibbs, and baritone Nick Volkert warmed the otherworldly atmosphere with cantorial expressiveness. Conductor Bohlin merged his expertise with innovative choral music (think Gyorgy Ligeti) to shed more light on the mysterious soundscape.

Cappella SF's "Unveiling" of new works from Sweden and America was a truly memorable anniversary party.
Comments on Facebook