This year's Another Hole in the Head Film Fest, the 16th edition of a splendid little horror-film fest, comes with a distinctly queer accent: a queer feature and a handful of LGBTQ-themed shorts.
In the new film "A Beautiful Day in the Neighborhood," Tom Hanks stars as Mister Rogers not in the story of Rogers' life, but in a story about what he meant to people, how he changed lives with his simple, folksy charm.
December at the Castro Theatre offers a potent mix of noir silent classics, Peaches Christ, and annual holiday concerts by the San Francisco Gay Men's Chorus.
The San Francisco Gay Men's Chorus showed tremendous courage in the aftermath of Donald Trump's ascension to the presidency and the passage of "religious freedom" laws that legalized LGBT discrimination in conservative states.
For Artistic Director Tim Seelig, the San Francisco Gay Men's Chorus' Deep South tour brought up painful memories of his past life as a heterosexually married member of a Houston, Texas Baptist Church.
In "Honey Boy," now in theaters, Shia LaBeouf's screenplay provides a compelling fictionalized account of his rollercoaster life to date.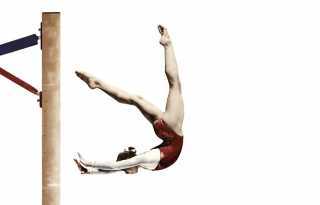 "At the Heart of Gold: Inside the USA Gymnastics Scandal" (opening Friday) follows the course of an investigation.
It's hard to beat the provocative, alluring title or argue with the success of the immensely popular noir series "The French Had a Name for It."
In "Scandalous: The Untold Story of The National Enquirer" (opening Friday), director Mark Landsman provides an incisive history of that supermarket checkout-counter tabloid.
The San Francisco Transgender Film Festival (SFTFF) begins its 19th season at the historic Roxie Theater this month, Nov. 7-10.
Out There had a real "filmie" kind of week, including full immersion in the world of immortal filmmaker Francis Ford Coppola at Café Zoetrope, enjoying two knockout films in current release, and attending opening night of SFFILM's 2019 "Doc Stories" fest.
Bay Area director Richard Levien's "Collisions" opens Friday at the Roxie Theater. It's a ripped-from-the-headlines drama.