30 years of Strand
Tuesday Dec 3, 2019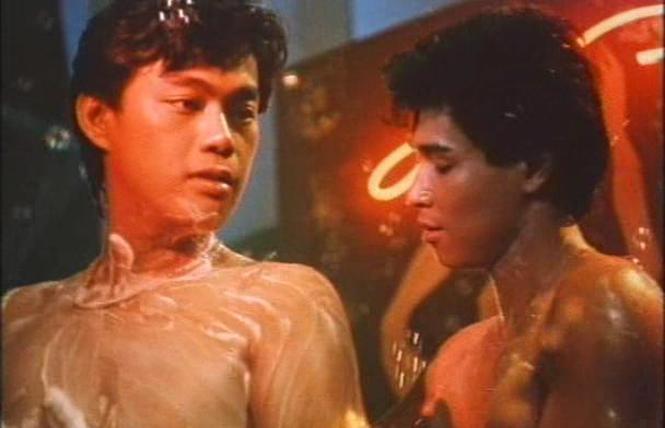 With "30/30 Vision: Three Decades of Strand Releasing," the venerable gay-owned film distribution company Strand Releasing celebrates its 30th anniversary in a special program at the San Francisco Museum of Modern Art on Thurs., Dec. 5. More than 30 independent directors and Strand supporters are coming together to mark Strand's longstanding contributions to independent moviemaking as an important fund-granting arm for indie filmmakers of all persuasions. The filmmakers have created short films for the occasion, shot on iPhones courtesy of Apple. Some of the films are being screened across the country at select venues: the Museum of Modern Art in New York, LA's Hammer Museum, the Walker Arts Center in Minneapolis, and the Wexner Center Center for the Arts in Columbus, OH.

Strand Releasing began in 1989 with the partnership of three men: Jon Gerrans, Marcus Hu and Mike Thomas. The partners kicked off their distribution business, named after San Francisco's venerable Strand rep movie theatre on Market St., with director Lino Brocka's "Macho Dancer" from the Philippines. That film offered a candid look at the burgeoning gay scene in the conservative Catholic country. Its commercial success, with its partial nudity and sensual dancing, proved a launching pad for the company, which now has more than 400 titles in its library.

"30/30 Vision" includes highlights from the filmmakers Andrew Ahn, Karim Aïnouz, Fatih Akin, Catherine Breillat, Roddy Bogawa, Brady Corbet, Amy Davis & Jon Moritsugu, Alain Gomis, Bradley Rust Gray, Lynn Hershman, Christophe Honoré, Connor Jessup, Tom Kalin, So Yong Kim, Guy Madden, Tommy O'Haver, Jenni Olson, Rithy Panh, Athina Rachel Tsangari, Daniel Ribeiro, Ira Sachs, James Schamus, A.B. Shawky, Cindy Sherman, Elisabeth Subrin, Lulu Wang, and Baltimore's witty favorite son, John Waters, who invented many of the unruly rules of the road for queer underground films. Thai director Apichatpong Weerasethakul has some original takes on his very special nation. World of Wonder Productions, gay partners Fenton Bailey & Randy Barbato, have created perceptive nonfiction looks at modern queer life, including "101 Rent Boys," first-person stories from gay male prostitutes; and "The Eyes of Tammy Fae," about the famous female televangelist.

Strand Releasing has received lifetime achievement awards from premiere film festivals including LA's Outfest, the Provincetown Film Festival, the Seattle International Film Festival and our own Frameline LGBTQ Festival in San Francisco. Strand has been especially capable in providing distribution to LGBTQ filmmakers and artists, with a particular emphasis on French films and sexually explicit and challenging themes.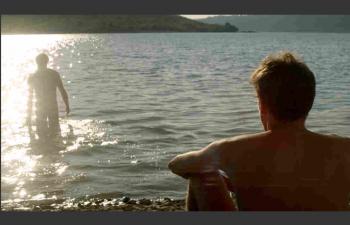 Select filmography

German Turkish director Fatih Akin has crafted a series of narrative features on the conflicts between German citizens and post-war Turkish refugees: "The Cut," "The Edge of Heaven," "Head On" and "Polluting Paradise."

Liverpool-born director Terence Davies has offered Strand such gems as 1984's "The Neon Bible," in which Gena Rowland creates a portrait of a radio singer struggling to survive the poverty of the rural American South. In "Of Time and the City," Davies creates his own portrait of an ancient seaport that has survived so many twists of fate.

Israeli filmmaker Eytan Fox has created narrative features on the effects of his country's virtually unceasing state of war, in particular its impact on LGBTQ servicemembers: "The Bubble, "Cupcakes," "Time Off," "Yossi" and "Yosi and Jagger."

Canadian gay director John Greyson has produced north-of-the-border takes on how the AIDS epidemic affected its LGBTQ citizens: "Zero Patience."

French director Alain Guiraudie has churned out some compelling crime thrillers: "Stranger by the Lake."

The late lesbian director Barbara Hammer is represented by her erotic classic "Nitrate Kisses."

Mexican director Julien Hernandez pops up in the Strand catalogue with the visually arresting "Broken Sky" and "A Thousand Clouds of Peace."

Afro-British director Isaac Julien presents a convincing docu-drama on the life of the fabled black poet Langston Hughes during the Harlem Renaissance. With "Young Soul Rebels," Julien constructs a compelling drama around the efforts of two black DJs to break into the competitive late-70s punk-music scene.

No one is more nutty good than Canadian Bruce LaBruce. Six of his zero-budget features cover the waterfront from neurotic sex behavior to aggressive skinheads ("No Skin Off My Ass"), neo-Nazi behavior ("Raspberry Reich") and the adventures of a walking-dead zombie-boy ("Otto").

Taiwanese queer director Tsai Ming Liang brings an outsider's perspective to the small island's LGBTQ scene in the imaginative features "I Don't Want to Sleep Alone" and "Wayward Clouds." For my money his best is "Vive L'Amour," in which a young queer boy spies on the lovemaking of a straight couple while hiding under their bed.

French iconoclast Jacques Nolot provides two darkly funny takes on grumpy old men: "Before I Go," "Porn Theater."

French bad-boy director François Ozon has produced decades of tough views on ordinary life, beginning with his controversial rebooting of a dark fairytale in "Criminal Lovers." A wicked city girl convinces her naive boyfriend to kill his rival, a sexy Arab boy. The two then run away and fall into the clutches of a teen-eating woodsman. Director Ozon later conceded he had perhaps traveled a bridge too far. "A Time to Leave" is Ozon's dark take on an end-of-life story.

Portuguese director João Pedro Rodrigues has produced several queer classics, "O Fantasma" and "The Ornithologist" (the last word on bird-watching), plus such queers-in-peril gems as "To Die Like a Man" and "Two Drifters."

French director André Téchiné has created a series of queer-themed classics: "Being 17," The Girl on the Train," "Unforgiveable," "Witnesses" and his seldom-matched 1995 coming-out tale, "Wild Reeds."

On an even darker note, Joachim Trier explores mass murder in a most unlikely setting: "Oslo, August 31," the story of droves of young activists gunned down on a remote island by a nationalist fanatic.

Strand produced such edgy black-comic hybrids as Gregg Araki's "The Living End," Charles Busch's "Psycho Beach Party" and Dennis Cooper's "Frisk," a film that caused an uproar at its Frameline closing-night screening. Strand Releasing also assisted in the reissues of acclaimed classics such as Mike Nichols' "The Graduate" and Jean Luc Godard's "Contempt" with Rialto Pictures; it's also working on the theatrical reissues of Joseph Cates' "Who Killed Teddy Bear?" and Hector Babenco's first English-language production, 1985's "Kiss of the Spider Women," where a gay window-dresser (William Hurt) seduces a Latin revolutionary (Raul Julia) while serving time in a Latin prison.
Comments on Facebook