Silence is golden at the Castro Theatre
Tuesday Nov 26, 2019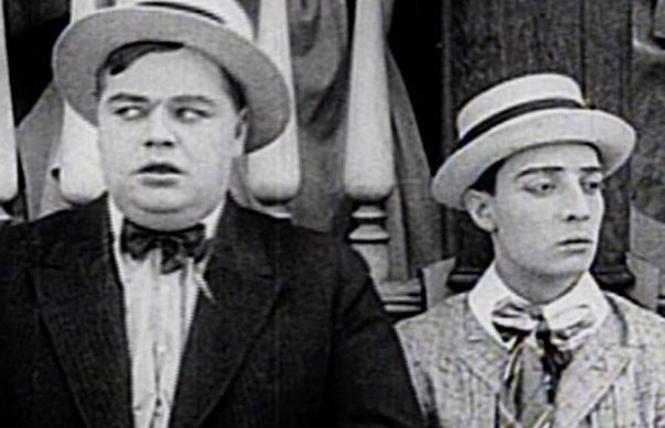 December at the Castro Theatre offers a potent mix of noir silent classics, Peaches Christ, and annual holiday concerts by the San Francisco Gay Men's Chorus.

The day that an earlier generation remembers as Pearl Harbor Day, Dec. 7, now becomes "A Day of Silent Film Classics," five programs of silent films with live musical accompaniment. Kicks off with "Fatty & Buster" (11 a.m.), live music by Donald Sosin. Roscoe "Fatty" Arbuckle discovered Buster Keaton. These three shorts, "The Cook" (1918), "Good Night, Nurse" (1918) and "The Garage" (1919), illustrate the deft comic chemistry between the genius silent-screen pioneers. Arbuckle's career was ruined by a notorious sex scandal (see the account in gossipy volume "Hollywood Babylon.") Now we can enjoy the talents of the silent-screen giant without the distracting lens of tabloid journalism.

"Redskin" (1 p.m.) This rarely screened feature-length silent classic is accompanied by live music by Mont Alto Motion Picture Orchestra. Titled to highlight the racial slur directed at its protagonist, "Redskin" tells the tale of a Navajo man, Wing Foot, navigating between his Western education and the traditions passed down by tribal elders. Shot in breathtaking two-color Technicolor at locations in New Mexico and Arizona, including Acoma Pueblo and Canyon de Chelly.

"Woman with a Movie Camera" (3:15 p.m.) Live music by Donald Sosin. French director Alice Guy-Blaché entered the movie business in 1894. One of the very first directors to create narrative films, her work is marked by innovation. She experimented with color-tinting and special effects. The program features six of her shorts.

"The Marriage Circle" (5 p.m.) Live music by Mont Alto Motion Picture Orchestra. Ernst Lubitsch creates storytelling magic with knowing looks and subtle gestures in this deft comedy built around two couples, the head-over-heels-in-love Monte Blue and Florence Vidor, and the less-so Adolphe Menjou and Marie Prevost.

"The Phantom of the Opera" (8 p.m.) Live music by Berklee Silent Film Orchestra. This oldest-known surviving film version of "P of the O" stars silent icon Lon Chaney, the "Man of a Thousand Faces," in his most acclaimed role, the disfigured, cloaked "phantom" who haunts the Paris Opera House and will do anything for his beloved Christine. With original two-color Technicolor sequence and hand-coloring. (all five, 12/7)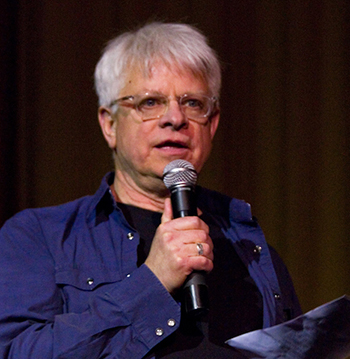 "Rick Prelinger, Lost Landscapes of San Francisco" The 14th edition of "Lost Landscapes" showcases SF's people and neighborhoods from the early 20th century through the 1980s. New sequences depict family life prior to WWII; bohemia, psychedelia and punk; newly discovered footage of the late, lamented Sky Tram and the unlamented Bayside Motel and Embarcadero Freeway; horsing around on the Rainier Beer loading dock in 1937; water and transit infrastructure; a hobo by the zoo; Cinemascope footage from the 1950s; the building of I-280; and many intimate glimpses of Latin, Filipino, Chinese, Japanese, black, LGBTQ and white families. (12/10, 11)

Peaches Christ presents "Femlins," a live musical parody of the 1980s twisted Xmas movie "Gremlins." Musical stage show, fab 80s Icons Costume Contest, followed by a 35th anniversary screening of the film, a digital restoration. (12/14)

"Noir City Xmas 2019" 'Tis the season for an evening of Yule cruelty, as the Film Noir Foundation presents a holiday production from South of the Border and rolls out the schedule for "Noir City International II," global noir classics coming Jan. 24-Feb. 2, 2020, to the Castro.

"La Otra" (1946, Mexico) Dolores del Rio stars in director Roberto Gavaldon's noir thriller as identical twins: Maria, a manicurist living in near-poverty; and her sister Magdalena, who married the wealthy man Maria once loved. When the estranged sisters reunite at the funeral of Magdalena's husband, Maria can't help but imagine how different life would be if she could only trade places with her sister.

Del Rio enjoyed a lucrative apprenticeship in Hollywood during the 1920s and 30s before she returned to Mexico in the 40s to become one of nation's biggest stars. "La Otra" is the first feature made by her company, Mercurio. The film was also the first of 11 collaborations between director Gavaldon and writer-activist Jose Revueltas, possibly Mexico's preeminent filmmaking team. (12/18)

"Holigays Are Here" Fresh off their widely acclaimed film "Gay Chorus Deep South," the full San Francisco Gay Men's Chorus will perform their annual Christmas Eve Concerts at 5, 7 & 9 p.m. (12/24)

The Castro Theatre will be closed on Christmas Day.
Comments on Facebook