More Sundance kids
Tuesday Jan 15, 2019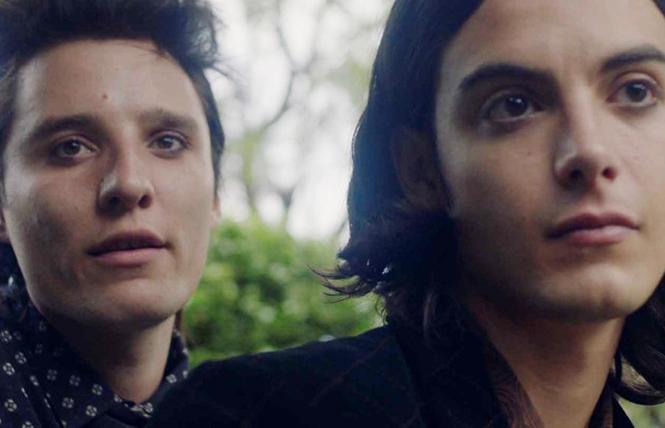 In the Sundance Film Festival's World Cinema Dramatic Competition, 12 films from around the world offer fresh perspectives and inventive styles.
"Dirty God" (Netherlands, U.K., Belgium, Ireland; director Sacha Polak) Jade is a young mother when an acid attack leaves her severely burned. While her face has been reconstructed, her beauty is lost beneath the scars. Descending a self-destructive path with relationships crumbling, Jade must take drastic action to reclaim her life.
"Divine Love" (Brazil, Uruguay, Denmark, Norway; director Gabriel Mascaro) Brazil, 2027. A deeply religious woman uses her position in a notary's office to advance her mission to save struggling couples from divorce.
"Dolce Fine Giornata" (Poland; director Jacek Borcuch) In Tuscany, Maria's stable family life begins to erode as her relationship with a young immigrant develops.
"Judy & Punch" (Australia; director: Mirrah Foulkes) In the anarchic town of Seaside, nowhere near the sea, puppeteers Judy and Punch are trying to resurrect their marionette show. Mia Wasikowska, Damon Herriman.
"Koko-di Koko-da" (Sweden, Denmark; director Johannes Nyholm) As a couple goes on a trip to find their way back to each other, a sideshow artist and his shady entourage emerge from the woods and terrorize them.
"The Last Tree" (U.K.; director Shola Amoo) Femi is a British boy of Nigerian heritage who moves to inner London to live with his mum. He struggles with the unfamiliar culture and values.
"Monos" (Colombia, Argentina, Netherlands, Germany, Sweden, Uruguay; director Alejandro Landes) On a faraway mountaintop, eight kids with guns watch over a hostage and a conscripted milk cow.
"Queen of Hearts" (Denmark; director May el-Toukhy) A woman jeopardizes her career and family when she seduces her teenage stepson.
"The Sharks" (Uruguay, Argentina, Spain; director Lucía Garibaldi) While a rumor about the presence of sharks in a small beach-town distracts residents, 14-year-old Rosina crushes on Joselo.
"The Souvenir" (U.K.; director Joanna Hogg) A quiet film student begins finding her voice as an artist while navigating a turbulent courtship with a charismatic but untrustworthy man. Cast includes Honor Swinton Byrne, Tilda Swinton.
"This is not Berlin" (Mexico; director Hari Sama) 1986, Mexico City. 17-year-old Carlos, invited to a mythical nightclub, discovers the underground nightlife scene: punk, sexual liberty and drugs.
"We Are Little Zombies" (Japan; director Makoto Nagahisa) Their parents are dead. They should be sad, but they can't cry. So they form a kick-ass band. This is the story of four 13-year-olds in search of their emotions.
Comments on Facebook