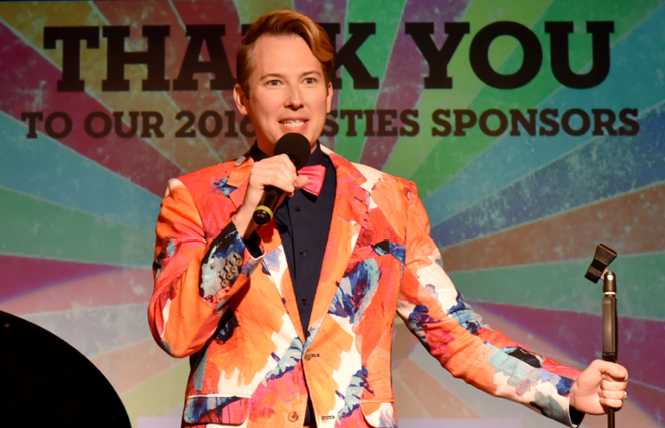 Thank you very much, it has been both humbling and encouraging receiving your generous support when so many are also in need of help. So far, we have raised just over $25,000 and are just 15% away from reaching our goal of $30,000.
Viewing 1 thru 12 of 2133 Stories
In honor of Pride Month, Rotten Tomatoes, the film and TV review website, focuses on several historic LGBT publications' coverage of historic films, including the Bay Area Reporter.
Fans of slow-paced tension will probably find something to like about 'Clementine,' a new lesbian-themed indie film by writer-director Lara Jean Gallagher.
Dekkoo, the premiere subscription-based streaming service dedicated to gay men, announced its jury-selected winner and audience favorite short films as part of its 'Love & Distance' short film competition.
'Crip Camp: A Disability Revolution' co-directed by Nicole Newnham and James LeBrecht, has been released on Netflix and should be on your must-view quarantine list.
There's little left out of William J. Mann's superb biography of Marlon Brando. In The Contender: The Story of Marlon Brando, Mann gets into the psyche of the late screen icon and lets readers know what made Brando tick.
In another smart move to counter theater closures during the pandemic, Frameline, the producers of the SF International LGBTQ+ Film Festival, announced a four-day virtual mini-festival of film screenings scheduled for June 25 to 28.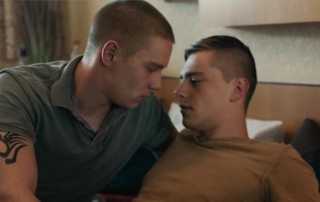 Dekkoo, the streaming website for independent LGBT films, is launching a one-week short film challenge, with up to $10,000.00 in prizes.
Amid the pandemic crisis, Frameline wraps up its fundraiser, screens films and documentaries, and announced the hiring of its new Director of Distribution and Educational Programming.
While the new comedy 'Extra Ordinary' is completely irreverent (some of the jokes flirt with tastelessness), the references (including a few to The 'Exorcist' and 'The Conjuring') are thoroughly reverent.
Years after her festival hit 'Saving Face,' writer-director Alice Wu discusses her second movie, 'The Half of It.' A queer 21st-century take on Cyrano de Bergerac, debuting on Netflix on May 1, Wu's teen rom-com introduces a trio of bright young actors.
Stephen Tapert's 'Best Actress: The History of Oscar-Winning Women' (2020, Rutgers University Press, 504 pages) is a coffee table reference book featuring the seventy-five Best Actress Academy Award winners from Janet Gaynor in 1927 to Emma Stone in 2016.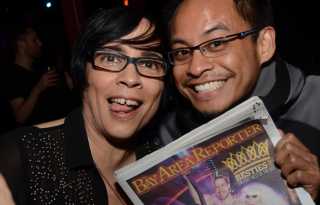 San Francisco is one of 11 US cities that is fortunate to have a legacy LGBT publication by us, for us, and about us. Help preserve the BAR as an historic and important community institution for the future.
Viewing 1 thru 12 of 2133 Stories