The 22nd edition of the San Francisco Independent Film Festival (SF IndieFest) is our local version of that great film launching pad, Sundance.
Viewing 1 thru 12 of 2096 Stories
Eddie Muller's 18th Annual San Francisco Film Noir Festival, "Noir City: International II," opens at the Castro Theatre on Jan. 24. The program features rarely seen movies from around the world.
"The cinema is very much like the circus," Federico Fellini once said. "In fact, if it didn't exist, I might well have become a circus director. I close my eyes and the festival begins."
Hard to believe that it's been 45 years since audiences first danced in the aisles and shouted back at the screen at showings of "The Rocky Horror Picture Show."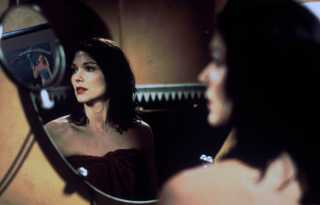 A well-deserved if incomplete retrospective at BAMPFA, "Next Door to Darkness: The Films of David Lynch" includes his flawed masterpieces.
Local queer filmmaker and former Frameline festival programmer Jenni Olson offers up a remembrance of her festival co-director Mark Finch. Olson and Finch also co-wrote the B.A.R.'s Out There column together in 1994.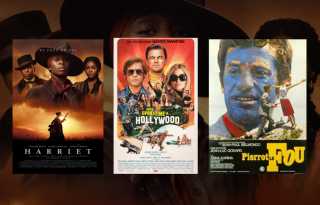 The year opens at the Castro Theatre with a bevy of special-event screenings including some under the banner of the 19th edition of the San Francisco Comedy Festival, or SF Sketchfest.
Director Alla Kovgan's captivating bio-doc "Cunningham" (1919-2009) provides a hypnotic view of the fabled gay star dancer/teacher Merce Cunningham's choreography.
Part Two of our Best Films of the year round-up is meant to lasso some late-season releases into the list, and hint at some of the strongest contenders for the Golden Globes and the Oscars.
Week 1 of our annual Top Films salute is full of spectacular work drawn mostly from pre-Turkey Day releases.
In director Laura Greenfield's poignant new doc "The Kingmaker," the dark recent history of the Philippines is explored around the bigger-than-life history of former first lady Imelda Marcos.
At the Castro Theatre the other night I watched actors Eddie Redmayne and Felicity Jones soar into the sky over jolly old England, circa 1862, in the breathtaking new Amazon Studios feature "The Aeronauts."
With "30/30 Vision: Three Decades of Strand Releasing," the venerable gay-owned film distribution company Strand Releasing celebrates its 30th anniversary in a special program at the San Francisco Museum of Modern Art on Thurs., Dec. 5.
Viewing 1 thru 12 of 2096 Stories