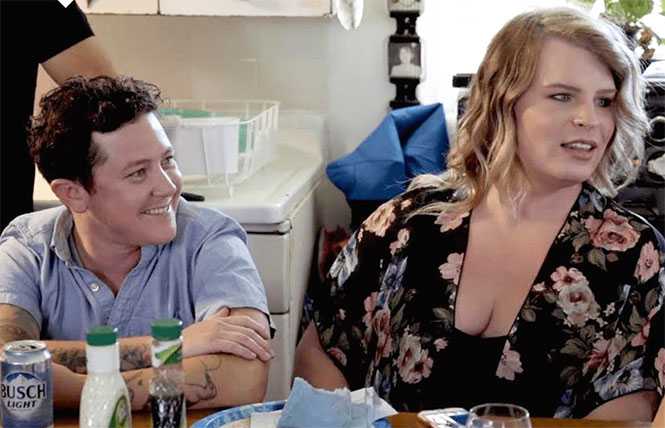 Seeing as how 'Jack & Yaya' is first-time co-directors Jen Bagley and Mary Hewey's full-length documentary debut, Bagley and Hewey get more right than wrong in their rendering of this touching true story.
Viewing 1 thru 12 of 2153 Stories
The new documentary by Dawn Porter, 'John Lewis: Good Trouble,' makes no pretense of being anything but a paean to Lewis's life and activist work.
For her feature-length directorial debut, Karen Maine doesn't shy away from subject matter that hasn't gotten the attention it deserves. In the case of 'Yes, God, Yes,' the hot button topic (so to speak) is female masturbation.
Portrait of a Lady on Fire, just released on Blu-ray DVD, is one of the best lesbian films ever made, nominated for nine Cesar Awards. A sensual dreamy romance about forbidden love and the healing potentiality of art, it also analyzes how desire works.
Before he directed 'Buddies,' the first AIDS-themed gay feature film, filmmaker Arthur Bresson, Jr.'s early films documented Gay Freedom Day parades and idealized sexuality in San Francisco's 1970s.
The world's longest-running and largest showcase of queer cinema announced that the Frameline44 Festival, previously postponed due to the COVID-19 pandemic, will be held virtually September 17—27, 2020.
David France's searing new, brutal chilling exposé documentary, 'Welcome to Chechnya' is the harrowing saga of the purging war, via torture, beatings, and executions of LGBTQ people in Chechnya spearheaded by its Putin puppet leader, Ramzan Kadyrov.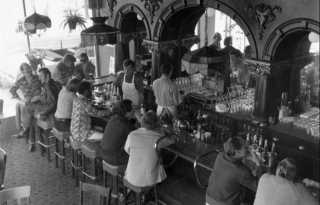 A Castro district institution for decades, the historic Twin Peaks Tavern is the subject of a 2019 documentary, to be screened as an online fundraiser July 10.
Walter Mercado will make you laugh, make you surprised, make you raise an eyebrow or two. And he will bring you to tears with his sincerest wish that you have love, the "Mucho mucho amor" part of the title of the new Netflix documentary about his life.
Fame came early for Brian Falduto, a child actor in 'School of Rock.' Falduto is now back in the limelight, albeit in a very different way. He's an LGBTQ life coach and Country music singer-songwriter.
Lesbian filmmaker Wendy Jo Carlton seems to have a thing for intimate, almost stagey movies. Her latest, 'Good Kisser,' also fits into that mold. Abner Pastoll's thriller 'A Good Woman is Hard to Find' is also reviewed.
Although its hit mini-festival is over, Frameline continues to screen ticketed and free films online, including a series of narrative documentary and short films about AIDS.
Black Lives Mattered in recent broadcasts, and casting decisions in animated series; plus, the popular 'Noah's Arc' will enjoy a new episode and online cast reunion.
Viewing 1 thru 12 of 2153 Stories