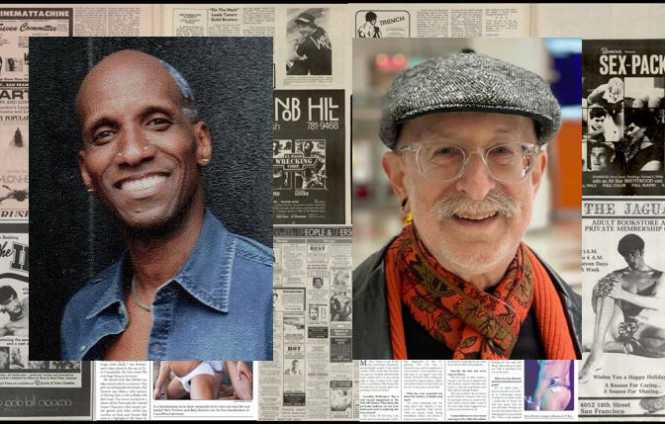 In the fourth edition of the Bay Area Reporter's monthly online chats celebrating the 50th anniversary of the publication, writers John F. Karr and Cornelius Washington will discuss the history of sexuality in the publication in an Aug. 5 online chat.
Viewing 1 thru 12 of 2266 Stories
Marc Huestis' eccentric and campy film 'Whatever Happened to Susan Jane' embodies the early 1980s of New Wave, drag queens and wild characters through the misadventures of runaway Virginia housewife. Watch it free online.
Todd Stephens, the writer-director of the acclaimed new film 'Swan Song,' discusses the culmination of his 'Sandusky trilogy,' working with actor Udo Kier, and returning to his hometown to film the unique gay "comeback" tale of a retired hairdresser.
Inspired by a true icon, 'Swan Song' stars Udo Kier as Mr. Pat, the formerly famous hairdresser known for the magic he worked with a brush, a comb, and hairspray on the heads of Sandusky socialites.
In many ways, the new film 'Joe Bell' is Hollywood do-goodism at its worst. We're to view homophobia through the angst of a guilt-ridden parent in a shallow lopsided perspective that winds up becoming an elongated PSA.
Whether you're a first-time filmmaker or an accomplished professional, Dekkoo, the LGBTQ movie streaming website, seeks short films, ten minutes or less, with the theme of 'Happy Endings.'
San Francisco's Jewish Film Festival will present more than 50 films from over 20 countries. Now in its 41st year, 2021's program has "something for everyone," including six films addressing LGBTQ stories.
What are the cinematic boundaries between art and pornography? Two gay porn classics by Fred Halsted blend both in a strange mix, and will screen at Embarcadero and Shattuck cinemas July 9-15.
Newly released on home video, 'Sublet,' Eytan Fox's latest film breaks new ground for the writer/director by featuring an American actor, John Benjamin Hickey, in the lead role. His Tel Aviv sublet introduces us to Tomer (Niv Nissim).
With both online and in-person screenings, Frameline's 45th annual LGBTQ International Film Festival welcomed 89,000 attendees, and shared its audience and critics' favorites.
'I Carry You With Me' (Te Llevo Conmigo) is a tender, frustrating, sporadically agonizing, and heartbreaking film that has wisdom to impart on a dire and bitterly divisive subject.
If you watched the new Netflix dramatized limited series, or the Amazon Prime documentary on fashion icon Halston, consider this rumination on those heady days when glamour created by a gay man ruled.
One idiosyncrasy of Frameline45 is that the international films are superior to the US/English language movies, especially because of their daring content. Check out our second batch of notable narrative films, including a few cinematic jewels.
Viewing 1 thru 12 of 2266 Stories