Pride in the Deep South
Tuesday Jul 9, 2019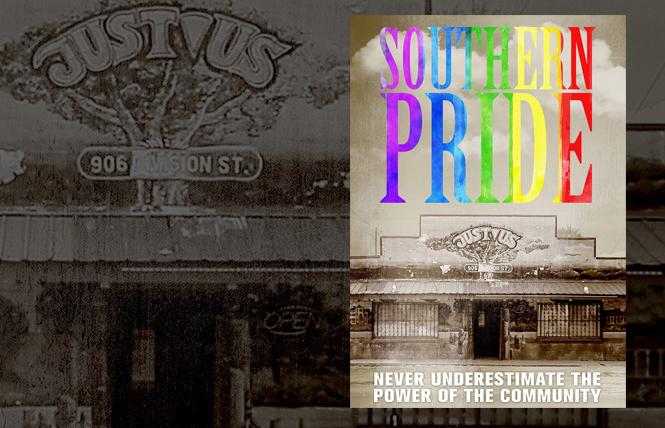 Two lesbians decide to organize Pride celebrations in the Deep South in "Southern Pride," a new documentary by filmmaker Malcolm Ingram. Lynn owns and operates Just Us, the oldest gay bar in Mississippi, while Shawn, a black woman, runs Club Exclusive, a bar for the black LGBT community.

It's 2016, and Trump has just been elected president. Lynn sits in her bar watching his inauguration on a giant television screen as she laments the state of the country. It's Trump's ascension to the presidency and all the hate he inspires that inspire her to organize the community celebration. Ingram's camera follows Lynn as she faces the monumental task she has taken on. For many years her bar has not only been the gathering place for LGBT nightlife, it's also been the local community center. Lynn is generous to a fault. If one of her patrons needs $60 to fill a prescription, they're going to get $60 even if Lynn has an unpaid bill of her own sitting in front of her. The community doesn't always return her support.

The film does not shy away from the hardships that can come from being LGBT in the rural south. One of Lynn's bartenders is Danielle, a trans woman who is wondering whether or not she should stay in the area after several local trans women are murdered. "I am a woman," Danielle says, "no matter how people view me or how science deems me."

The community is also dealing with the passage of HB 1523, a "religious freedom" law that allows businesses to deny service to LGBT people. One lesbian fights back tears as she speaks of how unfair and hurtful the law is. Being queer in Mississippi is no walk in the park. The community needs the celebration that Lynn is struggling to put together. "No hate in our state!" chants a group of protesters as they gather in front of the state capital.

Shawn's customers, meanwhile, face struggles in their own day-to-day lives. Shawn herself is an ex-con, unjustly sentenced to prison for a minor marijuana offense. She speaks eloquently of the need to bring people in the black LGBT community together as she works on organizing a separate Black Pride event.

But the film focuses mainly on Lynn as she keeps her eye on the prize, going through the ups and downs of making the celebration happen. At one point she faces the disappointment of a fundraising effort that fizzles out. The film also briefly revisits Rumors, a Mississippi gay bar that was featured in Ingram's previous film "Small Town Gay Bar." Rumors has since closed, and is now a church.

"Southern Pride" is an engaging film that effectively underscores the difficulties of being LGBT in the rural south. In a place like San Francisco, where LGBT rights are taken for granted, the film reminds us that there's still a lot of work to be done. If the film has a fault, it's that the Pride celebration Lynn has worked so hard to achieve is finally seen at the end of the film, briefly. The sequence is too brief, and seems tagged on almost as an afterthought. After all the hard work Lynn put into getting the event off the ground, more footage would have been welcome. Still, Ingram does a good job at sharing the stories of Lynn and Shawn, both of whom emerge as strong women who uplift their communities.

Now available on DVD. Streaming on YouTube and Amazon Prime.
Comments on Facebook