Experience counts in the theatre
Tuesday Jul 9, 2019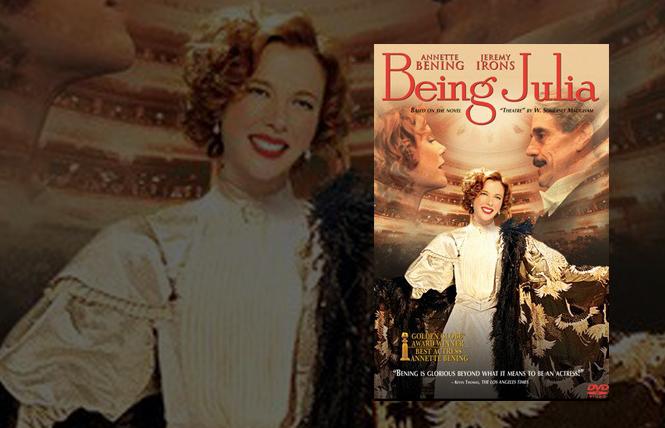 Movies set in the world of the theatre are a fascinating genre. "Stage Door" (1937), starring Katharine Hepburn, Ginger Rogers, Lucille Ball, Gail Patrick, Eve Arden, and Ann Miller as aspiring Broadway stars, is an uneven but enjoyable mix of comedy and melodrama. Fred Astaire and Rogers's final pairing, "The Barkeleys of Broadway" (1949), is a delight. The brilliant "All About Eve" (1950), with Bette Davis and Anne Baxter, remains the gold standard. On the other hand, "Torch Song" (1953), starring Joan Crawford as a great, tough Broadway singer-dancer, is dreadful but morbidly compelling — try not to watch. "Imitation of Life" (1959) hypnotically asks viewers to believe that Lana Turner could become a Great White Way legend as a light comedienne, then shed her soignee wardrobe and high heels, don a drab sweater, skirt, and flats, and triumph in drama.
The theatrical world was well-known to gay novelist, short story writer, playwright, and essayist W. Somerset Maugham. His 1937 novel "Theatre" has been adapted several times for pictures. It's the basis for the dazzling 2004 film "Being Julia," starring an incandescent Annette Bening as Julia Lambert, the West End's leading actress. Set in 1938 London, it's an irresistible portrayal of an era seemingly long gone, yet in many ways still relevant.
Julia is starring in a hit drama, but she's worn out. She tearfully, hysterically demands that her actor-producer-husband Michael Gosselyn (Jeremy Irons) close the show. She needs a holiday. He's sympathetic but has to consult with the show's backer, Dolly de Vries (Miriam Margolyes), then find a tenant for the theatre. He calms Julia down and introduces her to young, starstruck admirer Tom Fennel (hunky Shaun Evans), suggesting they invite him to lunch. Julia is flattered by Tom's adoration.
They soon begin an affair, even though Tom's about the same age as her son by Michael. She's thrilled by his attentions and their sex life. She's convinced they're in love. Suddenly, she no longer needs a holiday, and is acting better than ever. She and Tom go out to dinner and dancing. Dolly warns Michael that Julia is making a fool of herself, but he dismisses the idea of an affair, believing that Julia doesn't even like sex.
Julia buys Tom gifts from Cartier. When he can't reciprocate, she happily gives him money. Michael takes a house in the country for the summer. Julia and his son Roger (Tom Sturridge); Tom; and a young, blonde, aspiring actress, Avice Chricton (Lucy Punch), are among the regular guests. Tom doesn't pay much attention to Julia, and she shrewishly confronts him, They quarrel. She apologizes, but it's clear he's tiring of her.
In fact, he's having an affair with the ambitious Avice. She wants a part in Julia's next play, and urges Roger and Tom to help her get an audition. Julia is suspicious, but gracious. Avice lands the role, impressing Michael, Dolly, and the author (Maury Chaykin). During rehearsals, Julia is generous, making Avice look good at every opportunity, even at her own expense.
Julia's old friend, Lord Charles (Bruce Greenwood), tells her that gossips are hailing Avice as the "next Julia Lambert." He also comes out as gay, surprised that she had not understood that. She laughs at her naivete, and they are closer than ever. She also sees Tom in a new, more accurate light.
On opening night, Michael, convinced that Avice is destined for stardom, signs her to a personal contract before the curtain rises. She's delighted, confident that she will be sensational. She hasn't, however, reckoned with Julia's plans, which materialize onstage. Those scenes are among the funniest ever filmed.
Director Istvan Szabo gets glorious performances from his large cast. Bening, using a flawless English accent, is richly nuanced as Julia: self-centered, vain, generous, tough, vulnerable, angry, gentle. She moves easily from high comedy to tender heartbreak. She was nominated for the Best Actress Oscar, but inexplicably lost to Hilary Swank in "Million Dollar Baby," one of the Academy's most embarrassing decisions.
Punch is memorable as the unsympathetic Avice, thinking that stardom awaits, only to discover that Julia's experience and maturity will triumph over her youth and beauty. Irons is engaging as Michael, loving Julia even if he doesn't understand her. Michael Gambon is outstanding as the ghost of Julia's theatrical mentor for whom the only reality was the theatre. Evans is terrific as Tom, smoothly going from innocent fan to ardent lover to betrayer. Margolyes is marvelous as Dolly, suggesting her own sexual attraction to Julia.
Evie, Julia's maid, is splendidly played by Juliet Stevenson. Her prescient cynicism is reminiscent of Thelma Ritter's Birdie in "All About Eve." Chaykin is exceptionally good as the playwright, appalled at what Julia does to his dialogue, but ecstatic that the audience loves it. Greenwood is a low-key delight as Lord Charles. Sturridge's Roger is charming — his scenes with Julia are moving. Rosemary Harris and Rita Tushingham make brief appearances as Julia's mother and aunt, respectively.
Ronald Harwood penned the crackerjack screenplay, worthy of Noel Coward and Maugham. John Bloomfeld designed the memorable costumes. Lajos Koltai's cinematography is beautifully fluid. Luciana Arrighi's production design is glorious, as are the art decoration by Paul Ghirardini and Lorant Javor and the set decoration by Zoltan Horvath, Attila Koves, and Ian Whittaker.
The evocative score includes renditions of Coward's "Mad About the Boy," Jerome Kern and Otto Harbach's "Smoke Gets in Your Eyes," Ray Henderson and Les Brown's "Life Is Just a Bowl of Cherries," and Cole Porter's "I Get a Kick Out of You."
Comments on Facebook