We heard Healdsburg calling us. That's the charming Sonoma County small town stocked full with wineries, luxurious accommodations and destination bars and restaurants. The town bureau invited us up there for an overnight stay.
Viewing 1 thru 12 of 372 Stories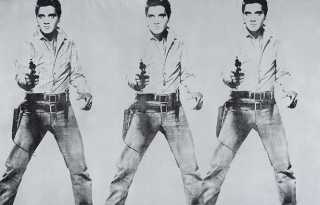 "You cannot reach the end (or get to the bottom) of Warhol," Whitney Museum curator Donna De Salvo recently commented. Some visitors to "Andy Warhol — From A to B and Back Again" may feel the same.
We've been listening obsessively to the new Patricia Barber release "Higher" (ArtistShare). The out lesbian jazz pianist Barber is one of our favorite recording artists.
Step up, roll up, sit down or standing room only for shows, exhibit, concerts and more arts events.
The legacy of European colonialism, its damage to indigenous populations in the Caribbean, and its lingering wounds and influence inform "Coffee, Rhum, Sugar & Gold: A Postcolonial Paradox," a new exhibition with an intriguingly original premise.
"All in My Family," a new documentary from Netflix, began airing on May 3 and is continually available for streaming. It deals with a culture, mainland China, not often examined in an LGBTQ context.
Do you know how many arts events are intriguing, fascinating and worth seeing? Asking for a friend.
Arts events heat up our cultural taste buds. Get in while it's hot!
Plan it, dammit! Make your reservations now for hit plays, musicals, art exhibits and even some events that don't need any advance planning.
It was another exciting week of culture-hopping over in Out There-land! Let us walk you through it.
Film festivals, art exhibits and stunningly staged plays and musicals; choose from the expanding cultural menu.
There couldn't be a better moment than this for "Queer California: Untold Stories," an original exhibition at OMCA that wears its inclusive spirit proudly on its sleeve as it brings facets of LGBTQ+ cultural, artistic and political history to light.
Philharmonia Baroque and the San Francisco Symphony are drawing crowds to Herbst Theatre and Davies Symphony Hall to cheer musical players in damp and drizzly April.
Viewing 1 thru 12 of 372 Stories