With so many arts organizations suffering amid the pandemic, many nonprofits are banding together to get more government support and online patronage, and offer it to artists and other nonprofits.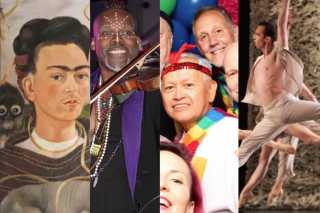 Arts, nightlife and community events offer a wide variety of viewing fun and interactive opportunities.
In another smart move to counter theater closures during the pandemic, Frameline, the producers of the SF International LGBTQ+ Film Festival, announced a four-day virtual mini-festival of film screenings scheduled for June 25 to 28.
Arts, nightlife and community events continue online at a Zooming pace. From fundraisers to e-tip jar talents, we can support each other in many ways.
The curtain had barely come down on the final performance of his tour of the Jean-Baptiste Lully's opera, 'Isis,' when Vienna's Theater an der Wien was forced to lock its doors indefinitely. The CD recording captures its audible beauty.
Enjoy the wonderful array of arts, nightlife and community events online. Also, many of these events are accepting donations to help keep their venues afloat during the shutdown.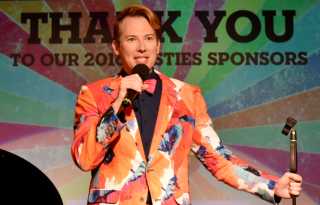 Thank you very much, it has been both humbling and encouraging receiving your generous support when so many are also in need of help. So far, we have raised just over $25,000 and are just 15% away from reaching our goal of $30,000.
Stars of television and music will take part in two online events this week to raise people's spirits as well as some money for LGBT community centers that are struggling financially due to the novel coronavirus outbreak.
Enjoy the wonderful array of arts, nightlife and community events online, many of them also worthy fundraisers.
Known for his glamour and triple-award-winning acting and singing, Billy Porter shifts to a serious tone with a somber cover of the classic Vietnam-era anthem, "For What's It's Worth."
The Lavender Tube covers 'Grey's Anatomy' star Ellen Pompeo takes down fake doctors, sapphic spies on 'Killing Eve,' bi bites in 'What We Do in the Shadows' and gay dads on PBS Kids.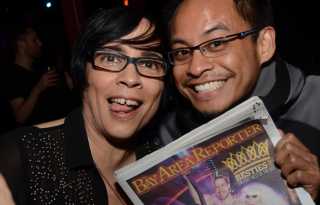 San Francisco is one of 11 US cities that is fortunate to have a legacy LGBT publication by us, for us, and about us. Help preserve the BAR as an historic and important community institution for the future.