Turn over a new leaf as mid-autumn arts events make a harvest of entertainments.
Seasons of change, museums and literary haunts, plus some spooky Halloween-themed events, make up our arts calendar.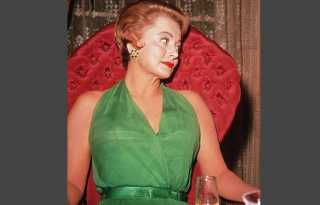 The highlight of a recent auction was a collection of 37 Parisian haute couture and Hollywood designs worn by Dame Olivia de Havilland from 1954-89. Dame Olivia is still alive and kicking at 103.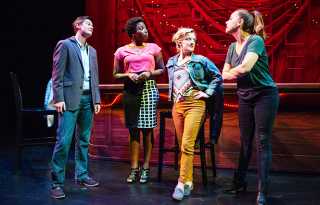 Autumn's brisk beauty is reflected in the bounty of arts events, including authors, artists and queer horror films.
"The necessity of procuring good intelligence is apparent and need not be further urged." — George Washington, 1777. Here are five homosexual authors through history who dabbled in espionage.
Curtain up, light the lights, we've got nothing but arts at their heights, with an extra helping of the visual, thanks to Open Studios, and the literary, as Litquake stirs up the Bay.
Surely the jewel in the crown of OT's hotel columns must be the night we spent last week at The Palace Hotel, one of San Francisco's truly grand old hotels, a downtown landmark.
Autumn's harvest of arts events brings a bounty of beauty, beguiling visuals, scintillating sounds and staged stories.
Santa Fe, New Mexico was calling to us, in the form of a wee press trip last week for a tour of the cultural riches on offer.
Sizzle as fall arts entertainments unfold and unfurl.
Out There is visiting Santa Fe, New Mexico, this week, on a sweet little press tour, and we'll fill you in on our travels next week. Surprisingly, the pre-statehood New Mexico Territories figure in our own family back-story.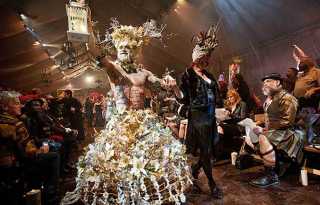 Roll up for fall arts events in theatre, music, dance and museums.