Out of the city & into the sheets
Tuesday Feb 12, 2019
Even though Out There is a very urban person — urbane, even — we know that it's very important to get out of the big city every now and then. So we try to get away, and high on our list of destinations are the resorts, eateries and wineries of Sonoma County.

As immortal wit Fran Lebowitz once wrote, "Some people want to go back to nature. I want to go back to the hotel." A good hotel is an important part of any getaway. So we were lucky to get to stay at the Olea Hotel, a charming boutique hotel a bit off the beaten track in the quaint Sonoma hamlet of Glen Ellen.

The Olea has been completely refurbished following smoke damage from the devastating October 2017 Northern California wildfires. Nestled into a hillside and surrounded by ancient oak and olive trees in the heart of wine country, the inn boasts a new pool, hot tub and fire pit, fresh landscaping, and interior updates to the entire property. Our room had a cathedral-high ceiling, a good firm bed, mid-century-modern light fixtures, a gas-jet fireplace and a balcony. The bathroom offered a rainforest shower head and a heated floor.

We had dinner reservations at the nearby rustic restaurant Glen Ellen Star and were glad we did, because every table was full. Our first course was "ribolita," a Tuscan bread soup with hearty vegetables served in a sourdough bread bowl. Next came striped bass "a la bouillabaisse," with mussels, potato, artichoke, fennel & chorizo. We rounded it out with a side of Brussels sprouts in brown sugar bacon marmalade, and washed it all down with a flask of French rose.

Every stay at the Olea comes with a chef-prepared breakfast, which turned out to be quite hearty. Two courses: first, a bowl of warm oats, baked apples, housemade yogurt and walnut streusel; then, gingerbread waffles with pumpkin crème fraiche mousse, strawberries and maple butter syrup, and a fried egg topping a squash and potato rosti, sautéed kale and mushrooms, caramelized shallots and housemade sage ginger sausage. Yum to the nth degree. Glen Ellen, we'll be back when next we need to get away!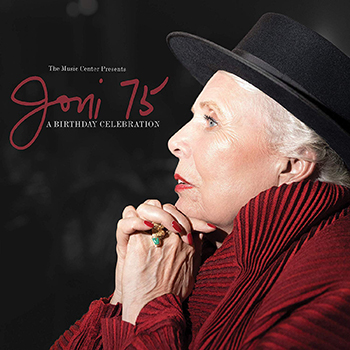 Joni forever

Our dear friend Billy and Out There are both "Joni heads" from way back. He reminded us that we once wrote we could start a support group for gay men who love Joni Mitchell — too much. So when we got word of a screening of the concert film "Joni 75: A Birthday Celebration" last week at the Smith Rafael Film Center, we made sure we were there.

Filmed over two nights at the Dorothy Chandler Pavilion in Los Angeles, the film boasts an amazing lineup of performers paying tribute to the legendary singer-songwriter in person. Singing songs from every phase of Mitchell's career are James Taylor ("River," "Woodstock"), Seal ("Both Sides Now" at Joni's request, "A Strange Boy"), Norah Jones ("Court & Spark"), Diana Krall (most Joni-like, "For the Roses," "Amelia"), Kris Kristofferson (most touching, duet with Brandi Carlile on "A Case of You"), Graham Nash (his Joni-love song "Our House"), Rufus Wainwright (looking like Orson Welles, pitch-perfect on "Blue," "All I Want"), Emmylou Harris (somber on "The Magdalene Laundries"), Chaka Khan (ecstatic "Help Me"), Glen Hansard (great "Coyote"), Brandi Carlile ("Down to You") and Los Lobos with La Marisoul ("Dreamland"). At concert's end, all the stars sang "Big Yellow Taxi" and presented Joni with a birthday cake. Though she didn't speak, it was great to see her, having survived a brain aneurysm a few years back, fully present for her tribute, and triumphant. (Coming out on CD & DVD next month.)

PS: Don't forget the series of Nite Out dates in this year's San Francisco Ballet season, three Friday night performances and post-show parties for the LGBTQ community. The revelry begins downstairs in the Opera House after final curtain with specialty cocktails, hors d'oeuvres, music, and gay dancing. Sometimes SFB dancers appear after they shed their tights. If you see OT, come over and say hi! (Feb. 15, March 29, April 19) www.sfballet.org.
Comments on Facebook