BAAITS @ GLBT History Museum
Wednesday Feb 6, 2019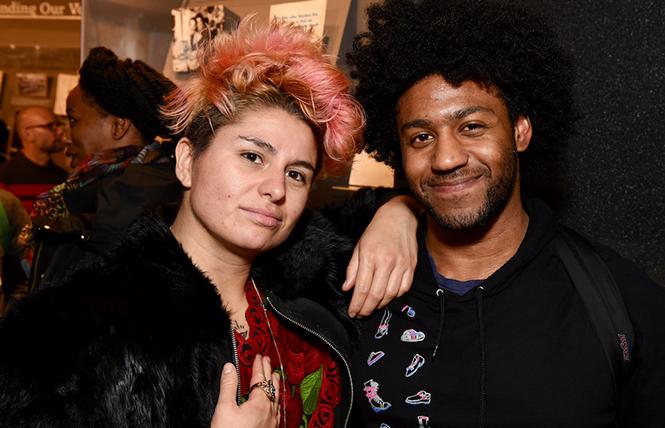 Opening celebrations on Jan 31 for Two-Spirit Voices: Returning to the Circle, the new exhibit at the GLBT History Museum, featured members of Bay Area American Indian Two Spirits (BAAITS), the organization committed to activism and service for the Two-Spirit and ally communities of the San Francisco Bay Area.

The event and exhibit were timed with the annual Two-Spirit Powwow, held at Fort Mason last weekend. The exhibit continues through May 6. 4127 18th St. www.glbthistory.org

See more nightlife photos on BARtab's Facebook page, www.facebook.com/lgbtsf.nightlife.

For more of Steven Underhill's photos, visit www.StevenUnderhill.com.
Comments on Facebook