'INSIDE PRIDE', the official magazine of San Francisco Pride is now accepting space reservations.
Writing deeply informed reflections about classical music in language that engages the non-specialist, Stephen Hough's pieces are collected in "Rough Ideas: Reflections on Music and More" (FS&G).
We don't always get to read all the review copies of books that pile up on the Arts Desk. But here are a few representative passages from some new offerings that we have enjoyed.
"Pet," Nigerian-born author Akwaeke Emezi's creatively exceptional sophomore effort and a finalist for a National Book Award, reflects a daring and surprising move to Young Adult territory.
When I read about Malcolm Tariq's new poetry collection "Heed the Hollow" (Graywolf Press), with three poems entitled "Malcolm Tariq's Black Bottom," I was there.
Elton John was born Reginald Kenneth Dwight in Penner, England, the only child of abusive parents.
This year marks the 10th annual Bay Area Reporter readers' poll, the Besties, and voting begins Thursday, January 30.
The first appearance of the essay that shares this book's title, "The Criminal Child," is a rare work; the eight essays in this new collection were selected from Genet's finest essays and reflect the mind of a man deeply affected by early life.
The publication of "Have You Seen This Man? The Castro Poems of Karl Tierney" re-introduces the long-silenced voice of a local writer.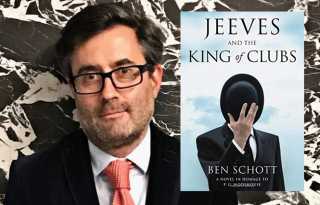 A new "Jeeves" novel is always an event in Out There's reading life, even if it's not one written by P.G. Wodehouse.
It doesn't matter if you have perfect vision or if you need to slip on a pair of reading glasses, the following books to be released in early 2020 deserve to have your eyes on them.
Although the plot unfolds unhurriedly but engagingly, it's the characters in Michael Craft's "ChoirMaster" that shine.