The Contemporary Jewish Museum presents an online panel talk about the gay poet who helped shape the Beat poet movement.
It's both amazing and somehow gratifying that the literary genre of the closet novel still has any juice left. Two just hit the market: Mark Rader's debut novel, 'The Wanting Life' and Jessica Anthony's 'Enter the Aardvark.'
With the cancellation of in-person events for the popular annual Bay Area Book Festival, online events continue through May and June, including a talk with acclaimed gay author Garth Greenwell.
There's little left out of William J. Mann's superb biography of Marlon Brando. In The Contender: The Story of Marlon Brando, Mann gets into the psyche of the late screen icon and lets readers know what made Brando tick.
In her new book, the Professor of Sociology and Gender Studies at UCLA compares LGBTQ 'coming out' with other subcultures.
Northwest Press, the Seattle-based publisher of dozens of artist's vibrant comics and graphic novels, has started a Kickstarter project with LGBTQ-themed postcards featuring artwork by five artists.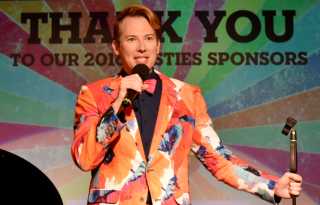 Thank you very much, it has been both humbling and encouraging receiving your generous support when so many are also in need of help. So far, we have raised just over $25,000 and are just 15% away from reaching our goal of $30,000.
Acclaimed fiction writer and memoirist Paul Lisicky puts his heart on the page in a new memoir chronicling his searching youth in the 1990s while living at the very tip of eastern Massachusetts: the quaint, queer-centric seaside hamlet of Provincetown.
Stephen Tapert's 'Best Actress: The History of Oscar-Winning Women' (2020, Rutgers University Press, 504 pages) is a coffee table reference book featuring the seventy-five Best Actress Academy Award winners from Janet Gaynor in 1927 to Emma Stone in 2016.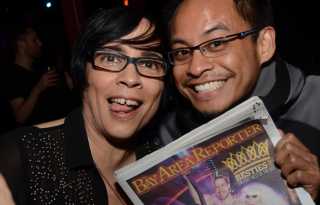 San Francisco is one of 11 US cities that is fortunate to have a legacy LGBT publication by us, for us, and about us. Help preserve the BAR as an historic and important community institution for the future.
Half a century ago, a bedazzled assortment of psychedelically-influenced, collective-living, sexually experimental, and inherently theatrical gay men and straight women forever transformed the Bay Area's cultural landscape. They were The Cockettes.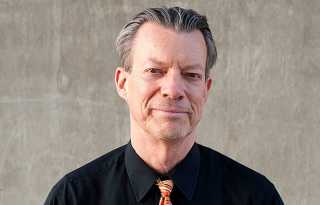 With shelter-in-place extended till at least May 3, Fenton Johnson's new book on what it means to be solitary, whether chosen or not, befits these days of city and state-imposed isolation.