You can judge both the book and the subject by the cover of Pete Buttigieg's new autobiography, "Shortest Way Home: One Mayor's Challenge and a Model for America's Future" (Liveright).
Books tend to pile up on the Arts desk. Here are some interesting volumes worth calling attention to, with attendant squibs.
David Thomson, who lives and teaches in San Francisco, has been called the best writer on film in English, having authored almost 30 books on the subject, from biographies to chronicles about Hollywood.
Oscar Wilde is generally thought of as a proponent of gay rights, which has led to the equality we see today, but even more important may have been his role as an environmentalist.
Jacob Tobia's new memoir "Sissy: A Coming-of-Gender Story" (Putnam) joins a rapidly growing, if not yet groaning shelf of books on what it is like to be trans, gender queer, gender non-conforming.
"A ghost knows who to scare," Marlon James writes in a characteristically pithy chapter-opening sentence midway through his 600-page new fantasy novel "Black Leopard, Red Wolf" (Riverhead). So, let it be said, does James.
The new book "Pagan Light — Dreams of Freedom and Beauty in Capri" by Jamie James (Farrar, Straus & Giroux) is a social history of the isle and its place in the Western imagination.
You don't have to know a jot about the New Narrative to find Killian's new book "Fascination" (Semiotext(e) Native Agents, $16.95) a goddam laugh riot.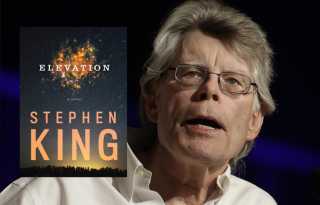 In author Stephen King's "Elevation"'s brief 160 pages, we meet Scott Carey, an athletic 42-year-old Castle Rock, Maine man.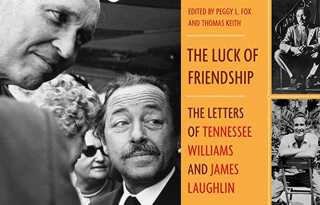 Edited by Peggy Fox and Thomas Keith, "The Luck of Friendship: The Letters of Tennessee Williams and James Laughlin" (Norton, $39.95) chronicles the decades-long relationship between the author and the founder of his publisher New Directions.
"Jerome Robbins: A Life in Dance," published by Yale University Press as part of its "Jewish Lives" series, is no love letter.
Visit your favorite independent bookseller or the love-it-or-hate-it Amazon.com to reserve and order copies of these forthcoming LGBTQ books for readers of all rainbow stripes.