"We became inseparable," Robyn Crawford candidly admits in "A Song for You: My Life with Whitney Houston," even while her churlish mother Cissy, the most evil presence in the entire book, disapproved.
Each year it seems one faces greater challenges in finding the right thing for those on holiday gift lists. Books are a splendid solution to that dilemma. Superb choices abound.
Julie Andrews' "Home Work: A Memoir of My Hollywood Years" begins with her arrival in Hollywood in 1963 to make her screen debut in Disney's "Mary Poppins."
Carmen Maria Machado's new memoir "In the Dream House" addresses the topic of lesbian domestic abuse, though it also circles the subject.
Andre Aciman has published the sequel to his incandescent debut novel, "Call Me By Your Name."
Writer Augusten Burroughs reveals yet another fascinating aspect about himself in " Toil & Trouble." Wait for it: he's a witch.
Jeanette Winterson's 11th novel is "Frankissstein: A Love Story" (Grove Press).
In his effortlessly breezy and entertaining memoir "Beautiful on the Outside," U.S. Olympic athlete Adam Rippon demonstrates a natural knack for comedic writing.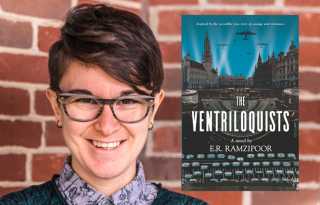 Call it an uptick in the collective unconscious or call it news, there's no mistaking the mushrooming of new books, fiction and non-, about Fascism.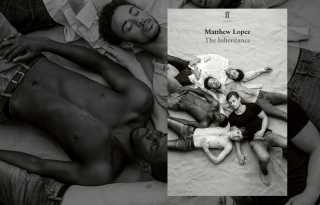 The new play "The Inheritance" by Matthew Lopez, is an epic of current gay life in New York performed in two parts, lasting a total of 7.5 hours.
The area around New York City's West Village piers in the 1970s was a hidden, secretive enclave where anonymous gay sexual activity was rampant, nude sunbathing was celebrated, and offbeat, radical works of queer art were created and appreciated.
From its very title, Caleb Crain's second novel, "Overthrow," is comedy of the highest order.