Visit your favorite independent bookseller or the love-it-or-hate-it Amazon.com to order copies of these LGBTQ books for readers of all rainbow stripes.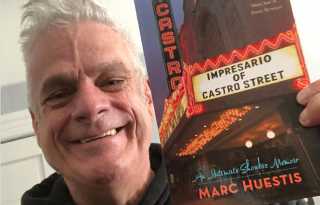 The buzz is on! Marc Huestis has just published his endlessly exciting and not infrequently moving autobiography, "Impresario of Castro Street" ($19.99).
Surely one of the last things Ocean Vuong thought he'd become is topical, and hotly so.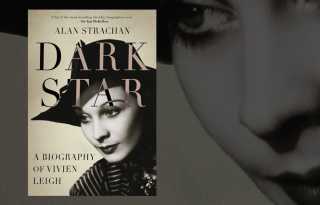 Many people regard Vivien Leigh (1913-67) as a figure from Greek tragedy: beautiful, acclaimed, plagued by mental illness, abandoned by her husband of 20 years Laurence Olivier, and living a melancholy existence after their 1960 divorce.
In their heyday (1982-2000), the sophisticated, independent gay personal-professional partnership of Ivory & Merchant was the most successful team in adapting literary classics to film, especially E.M. Forster and Henry James.
Out There has access to review copies and early galleys of published works, so we're often found with our nose in a book. Which ones? The following.
It's hard to imagine the reader of Damian Barr's debut novel "You Will Be Safe Here" (Bloomsbury Publishing) who doesn't sense that the title portends the opposite.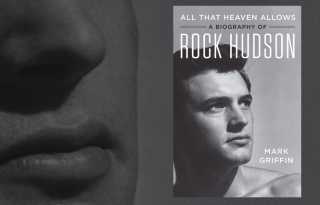 Tall, dark, handsome, buffed, manly yet sensitive: Rock Hudson (1925-85) was the embodiment of the classic Hollywood hunk in the 1950s and 60s.
"Lie with Me" (Scribner) is as immediately involving and heart-breaking a tale of gay first love as I can recall.
In his latest collection of essays and performance pieces, Tim Miller demonstrates a well-honed sense of humor, a passion for queer history, and the kind of melodrama only a true performance artist can exude.
I've wearied of the too-oft-repeated Joan Didion quote, "We tell ourselves stories in order to live." In a warmer voice all his own, Dustin Lance Black has given it a new lease on life with his memoir, "Mama's Boy: A Story from Our Americas."
In the part of his life that begins after the events chronicled in his new book "The Light Years" (Farrar, Straus and Giroux), Chris Rush has become known as a painter.