The first new Henry Rios mystery novel in 20 years, "Carved in Bone" (Persigo Press) by award-winning gay author Michael Nava, is set in mid-1980s San Francisco.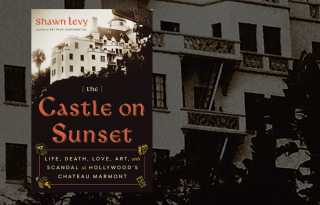 In "The Castle on Sunset — Life, Death, Love, Art, and Scandal at Hollywood's Chateau Marmont," Shawn Levy breathlessly relates the fascinating history of a unique property.
Novelist James Gregor has written "Going Dutch," a dynamic debut novel about the difficulties in searching for love, and how supremely messy the entire process can become.
One of the great things about author Chris Dennis' outstanding debut story collection "Here Is What You Do" is its penchant for expressing the tone of uneasiness in his characters.
In its subtitle, Alex Espinosa's new book, "Cruising: An Intimate History of a Radical Pastime" (The Unnamed Press), "history" seems almost to relegate to the past the pleasures of what was a "pastime."
Summer has come and gone, but don't be sad. Autumn means a harvest of new books to read throughout the season.
The brightest star of Amanda Lee Koe's debut novel "Delayed Rays of a Star" (Nan A. Talese/Doubleday) is Amanda Lee Koe. The queer, Singapore-born, New York-based Koe's book is one of those astronomical rarities people get up in the night to behold.
I initially sensed a word play lurking in the title of Tim Murphy's new novel, "Correspondents" (Grove Press), but if so, it went past me.
Right now Out There is working alongside two colleagues who also moonlight as well-read gay authors.
In his new memoir "Mr. Know-It-All," outspoken self-proclaimed "filth elder" John Waters opens a Pandora's Box of opinions, secrets, and stories.
In author Pajtim Statovci'ssecond novel, "Crossing" (Pushkin Press), he has gone deeper. The territory is still the refugee experience, depicted with even more harrowing realism.
The headline is not meant to be insulting. It's an homage to a new book titled, "My Week Beats Your Year — Encounters with Lou Reed, 1972-2013" (Hat & Beard Press) compiled by Michael Heath and edited by Pat Thomas.