What's your style, what makes you confident? How do you know what to wear for the occasion? Read "Naturally Tan" by Tan France, and see what fits.
There are fewer tales in Hollywood lore sadder than that of Barbara Payton (1927-67).
Stonewall 50 celebrations may have come and gone, but that doesn't mean that there isn't an abundance of good LGBTQ reading to be found to take you through the summer and into the fall.
Only the excellence of Nicole Dennis-Benn's writing got me all the way through her second novel, "Patsy" (Liveright).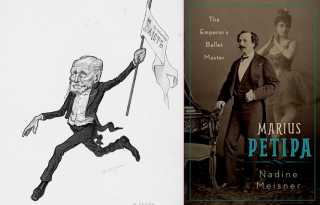 The image that probably comes to mind when you think of swans and ballet was the brainchild of Marius Petipa, the great 19th-century choreographer who brought "Swan Lake" back from oblivion.
"The Flight Portfolio" re-enacts the doings of the US-fostered Emergency Rescue Commission, sanctioned by Eleanor Roosevelt, dedicated to getting the persecuted out of the clutches of the Nazis and to safe ground, particularly in the U.S.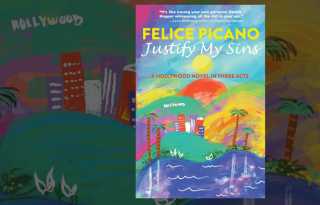 "Justify My Sins" is based on Felice Picano's experiences of living in mid-1970s Hollywood working for actor Cary Grant, who wanted Picano to adapt one of his own books into a screenplay vehicle for him.
Poet, novelist, playwright Kevin Killian died at his home in San Francisco on June 15, and the B.A.R. published his obituary in our June 20 edition.
"We Are Everywhere: Protest, Power, and Pride in the History of Queer Liberation" (Ten Speed Press), by Matthew Riemer and Leighton Brown, tells stories of the LGBTQ community in words and pictures, from 1868 to the present day.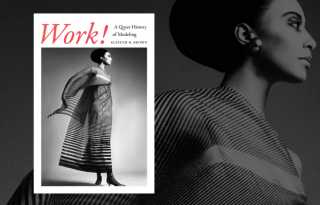 Work! A Queer History of Modeling, by Elspeth H. Brown, is a unique take on the history of high fashion modeling.
"Every stage of my life feels like a story of a different man," the protagonist in Ahmal Danny Ramadan's "The Clothesline Swing" (Indigo Press) remarks, "each one a man I don't know well."
Celebrations of families with same-gender parents, "My Two Dads and Me" and "My Two Moms and Me" (both Doubleday), by Michael Joosten and Izak Zenou, feature kids having breakfast, going to the park, having lunch.