The San Francisco Public Library's 'On the Same Page' series presents author Alvin Orloff in a June 10 online conversation with authors Beth Lisick and K.M. Soehnlein, who'll discuss the wild Bay Area '80s and '90s and literary topics.
Author, sexual healer, and entrepreneur David Wichman has come a long way. His new memoir, a book humming with confidence, pride, and self-reflective wisdom, describes the lengthy road into and out of years of abuse, addiction, and rehabilitation.
In his new book 'Sub-Lebrity: The Queer Life of a Show-Biz Footnote,' actor and former San Franciscan Leon Acord, now a resident of Hollywood, chronicles his life as an openly gay theater actor and a performer in low budget independent film.
Thirty-eight years ago, Mark Brown, an early organizer in local LGBT softball and bowling leagues, left the organizing group of the inaugural Gay Games. Now he has published a book that shares his perspective on his 'forgotten' involvement.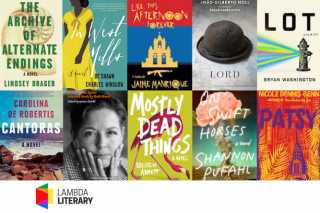 Considered the Oscars of queer publishing, the annual Lambda Literary Awards were not held in person this year, but announced on June 1.
The Contemporary Jewish Museum presents an online panel talk about the gay poet who helped shape the Beat poet movement.
It's both amazing and somehow gratifying that the literary genre of the closet novel still has any juice left. Two just hit the market: Mark Rader's debut novel, 'The Wanting Life' and Jessica Anthony's 'Enter the Aardvark.'
With the cancellation of in-person events for the popular annual Bay Area Book Festival, online events continue through May and June, including a talk with acclaimed gay author Garth Greenwell.
There's little left out of William J. Mann's superb biography of Marlon Brando. In The Contender: The Story of Marlon Brando, Mann gets into the psyche of the late screen icon and lets readers know what made Brando tick.
In her new book, the Professor of Sociology and Gender Studies at UCLA compares LGBTQ 'coming out' with other subcultures.
Northwest Press, the Seattle-based publisher of dozens of artist's vibrant comics and graphic novels, has started a Kickstarter project with LGBTQ-themed postcards featuring artwork by five artists.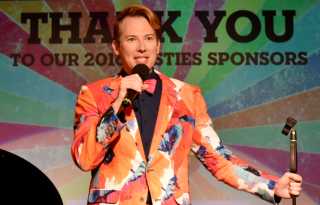 Thank you very much, it has been both humbling and encouraging receiving your generous support when so many are also in need of help. So far, we have raised just over $25,000 and are just 15% away from reaching our goal of $30,000.