Pride 2019: Pride books for the young
Tuesday Jun 25, 2019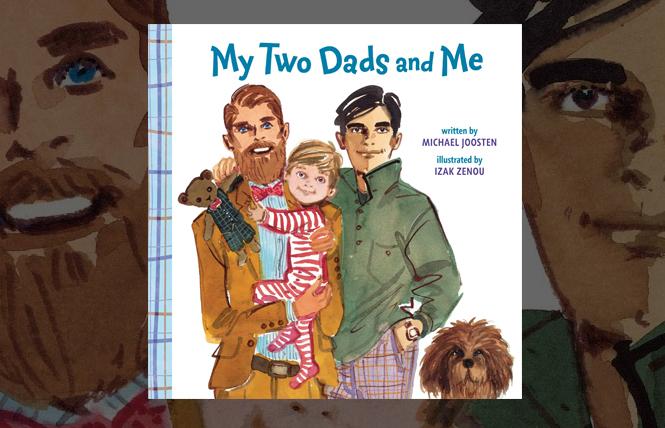 Celebrations of families with same-gender parents, "My Two Dads and Me" and "My Two Moms and Me" (both Doubleday), by Michael Joosten and Izak Zenou, feature kids having breakfast, going to the park, having lunch, enjoying playdates, going to the pool, eating dinner and reading bedtime stories, all under the watchful eyes of two dads and two moms.

Lesbian poet-novelist Lesléa Newman, author of "Heather Has Two Mommies," returns with her latest children's book, "Gittel's Journey: An Ellis Island Story" (Abrams). Gittel must make the voyage alone from her old country shtetl to America. Stunning illustrations are by Amy June Bates.

The debut Y/A novel by gay poet, novelist and playwright R. Zamora Linmark, "The Importance of Being Wilde at Heart" (Delacorte Press) finds Ken Z seeking guidance from the late "Oscar Wilde, Patron Saint of Rebels and Bookworms" about his blossoming love for "beautiful, mysterious Ran."

Award-winning gay Y/A author Bill Konigsberg's "The Music of What Happens" (Arthur A. Levine Books) is narrated by "comfortably gay" Max and "never been kissed" Jordan in alternating chapters, as their romance buds and they struggle with their secrets.

"How It Feels to Float" (Dial), the debut Y/A novel by Australia-based Helena Fox, shares the story of Biz, who "knows how to float, right there on the surface" while those around her have no idea about her "dark, runaway thoughts," which include kissing Grace and her desire to bring back her father, who died when she was seven.
Comments on Facebook