Calendars, girls ... and guys
Friday Jan 1, 2021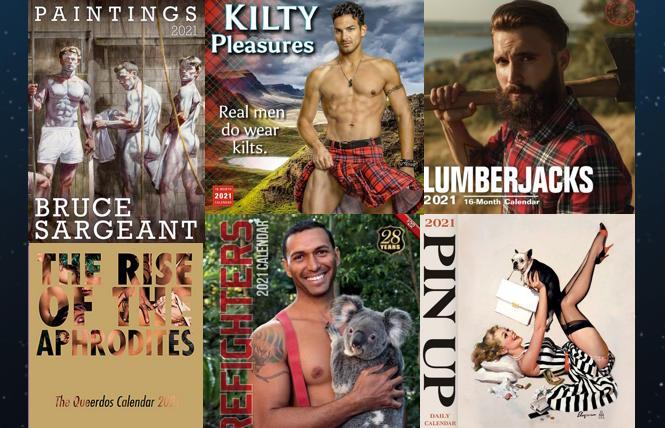 It's never too late to restart your new year. Here are some creative, sexy and more-than-queer calendars to mark 2021.

You may not be able to afford the €6.000 to €20.000 for a painting by Mark Beard, whose works under the fictional name Bruce Sargeant recreate older eras with a modern homoeroticism. But you can buy his 2021 calendar with a dozen reproductions of his best depictions of athletic and often naked men.
www.calendars.com/shop/bruce-sargeant-painting

Who can resist shirtless Australian firefighters posing with adorable marsupials, dogs and kittens? You can also buy pillow cases with the hunks on them, to keep you, uh, warm at night. Proceeds benefit multiple Aussie charities, including animal rescue efforts.
www.australianfirefighterscalendar.com

You like lumberjacks, and that's okay. Enjoy a bearded dude each month. www.etsy.com

For some gender-bending drag and trans visuals, The Rise of the Aphrodites Queerdos 2021 Calendar brings a stylish glam look to each month. The non-profit project donates proceeds to Trans Sexworks, a network and community support project run by trans sex workers for trans sex workers.
ww.kaltblut-magazine.com

For a sexy month-to-month visuals, porn studios Bel Ami, Lucas Men, Falcon and Hot House offer their own calendars, some months' models fully nude. And for fans of the ladies, contemporary nudes, near-nudes and fun retro-pin-up calendars abound on www.calendars.com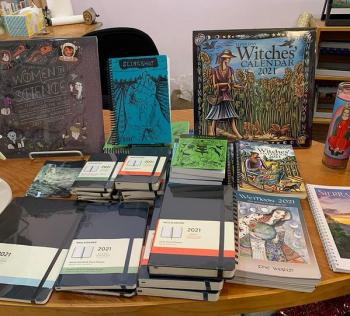 You need a datebook to document all the new wonderful things in 2021, and your local bookstore can provide an array of them in multiple themes. Visit Dog Eared Books (Valencia and Castro), Booksmith, Books Inc., and get 2021 going. You can shop online or safely browse in stores.

Happy belated, dated new year.

Help keep the Bay Area Reporter going in these tough times. To support local, independent, LGBTQ journalism, consider becoming a BAR member.
Comments on Facebook