How to be an Anti-Racist: some readings
Tuesday Jun 9, 2020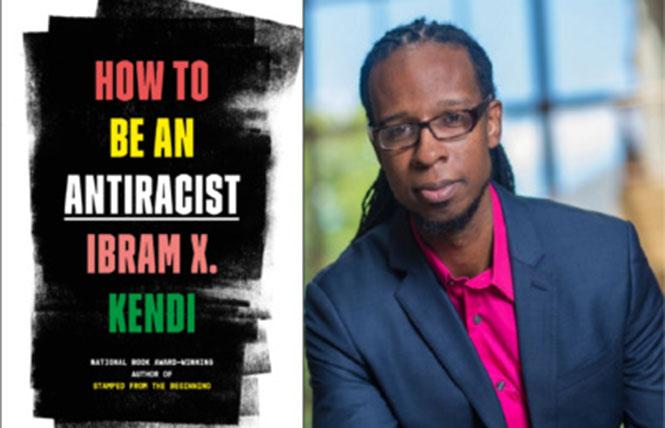 George Floyd was killed in Minneapolis on May 25. It was a gruesome killing, made more so by the fact that we all witnessed it, yet were powerless to stop it. The protests that have spread across the country in the days since have signaled what one hopes will be a radical transformation of the way this country deals with racist and racial violence.

The slow recognition for most white people that there is a two-tiered justice system in America, that what are tantamount to lynchings still happen in broad daylight and at the hands of the very people tasked with protecting and serving, has been a harsh awakening. But such is the fact of privilege. Those of us who are white —even if we belong to other marginalized groups, like LGBTQ— have it.

Now is a time for white Americans to listen and learn, to avoid defensive 'Not all white people' moments and to educate ourselves and others about race in an effort to be the best white allies we can be so that there are no more George Floyds, Breonna Taylors, Ahmaud Arberys or black trans women who never even get a Twitter hashtag when they are murdered.

There are many books to be read on race, many primers on how to be anti-racist. Ibram X. Kendi's How to Be an Anti-Racist is stark and direct. Kendi, who is Director of the Anti-racist Research and Policy Center at American University, notes, "It's hard to understand anti-racism without understanding what it means to be racist."

Kendi writes, "The only way to undo racism is to consistently identify and describe it — and then dismantle it." He urges readers to explore what an anti-racist society might look like, how we can play an active role in building it and what being an anti-racist in your own life might mean.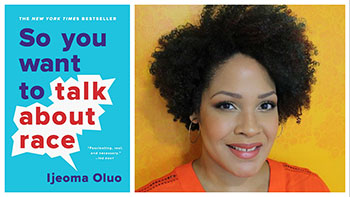 In So You Want to Talk About Race, Ijeoma Oluo guides readers of all races through subjects ranging from intersectionality and affirmative action to "model minorities" in an attempt to make the seemingly impossible possible: honest conversations about race and racism, and how they infect almost every aspect of American life.

There is an extraordinary interview between queer writer Roxane Gay and Oluo on YouTube that is mesmerizingly good and both an accompaniment to Oluo's book and a next chapter.

On June 5, Washington Post columnist Jonathan Capehart, who is black and gay, wrote "When you are black in America, your knowledge of white people in America and of the intricacies, contradictions and double standards of racism and white supremacy can only be described as intimate."

Capehart's column, titled "Dear White People, Please read 'White Fragility'," is about White Fragility: Why It's So Hard for White People to Talk About Racism by Robin DiAngelo.

Capehart writes,"DiAngelo forces white people to see and understand how white supremacy permeates their lives and to recognize how they perpetuate it. More importantly, she shows them what they can do to change themselves and dismantle this pernicious system."

Capehart's podcast, "Cape Up," has a dynamic interview with DiAngelo.
Saeed Jones' How We Fight for Our Lives: A Memoir, won numerous awards and was on every best of the year list for 2019. It is a brilliant, searing, lyrically written and breathtaking examination of coming of age black and queer in the South. Jones writes, "America was going to hate me for being black and gay, then I might as well make a weapon out of myself."

Jones also writes, "Being black can get you killed. Being gay can get you killed. Being a black gay boy is a death wish. And one day, if you're lucky, your life and death will become some artist's new 'project.'"

Darnell L. Moore's No Ashes in the Fire: Coming of Age Black and Free in America is an incisive, painful and illuminating read. Moore addresses the duality of oppressions he has lived with his entire life as a black gay man in a racist white society and often homophobic black community and the invisibility that has wrought.

Moore writes. "I couldn't write a memoir full of life stories without animating all the invisible, and not-so-hidden, forces that rendered my blackness criminal, my black manhood vile, my black queerness sinful, and my black city hood."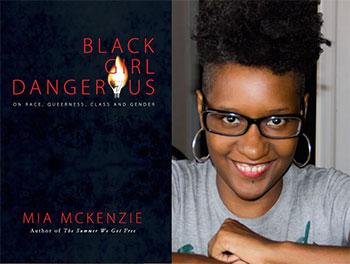 In Black Girl Dangerous on Race, Queerness, Class and Gender, Mia McKenzie writes succinctly, "White people, you need to get this: you are racist. You uphold white supremacy in big and small ways every day, whether you mean to or not. The first step is admitting that you are part of the problem. If you want to understand how and why, read a book. Read a hundred books. Take a workshop. Read as many books and take as many workshops as you need to be able to stop pretending it's other white people and not you. Trust me. It's you."

McKenzie also asserts, "This country sees race and sexuality as mutually exclusive. You are black or you are gay. You are brown or you are a lesbian. White people are the only people allowed to be complex enough to be queer. Because white is the default, the normal, the expected, white people can be anything, and more than one thing simultaneously."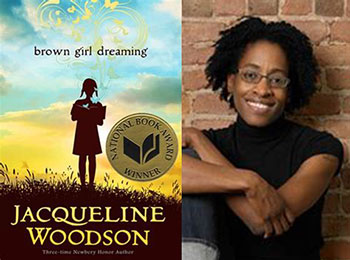 Brown Girl Dreaming, is out lesbian poet, novelist and essayist Jacqueline Woodson's National Book Award-winning novel cum memoir. Woodson tells the story of her childhood through poetry, detailing her experiences as a black girl growing up in 1960s South Carolina and New York.

There are also classic queer black authors past and present whose work will forever resonate: James Baldwin, Audre Lorde, Langston Hughes, Essex Hemphill, Lorraine Hansberry, Pat Parker, Angela Davis, Joe Beam, Anita Cornwell, Janet Mock, Laverne Cox, Roxane Gay.

These works are not easy reads. But as James Baldwin wrote, "Not everything that is faced can be changed, but nothing can be changed until it is faced."

Editor's note: If you liked this article, help out our freelancers and staff, and keep the B.A.R. going in these tough times. For info, visit our Indiegogo campaign. To donate, simply claim a perk!
Comments on Facebook