Five gay authors who played the intelligence game
Tuesday Oct 15, 2019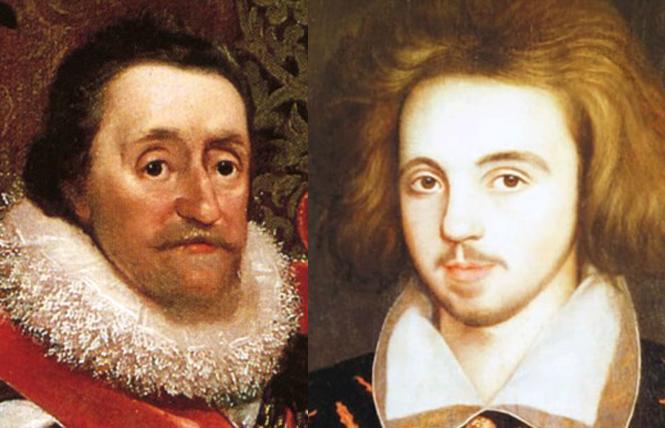 "The necessity of procuring good intelligence is apparent and need not be further urged." — George Washington, 1777. Here are five homosexual authors through history who dabbled in espionage.

King James is a fun one to start with, pretty much a Mick Jagger wildman sort of king, poet and intellectual who sent many "witches" to their death. He was a husband and father, with three famous male lovers, who encouraged the severest penalties for sodomy. This Scotsman, James I, headed a spy ring throughout Europe.

In his "A Counterblast to Tobacco," King James decried smoking as "a custome lothsome to the eye, hatefull to the Nose, harmefull to the braine, dangerous to the Lungs, and in the blacke stinking fume thereof, neerest resembling the horrible Stigian smoke of the pit that is bottomelesse." As Americans do now, to control the scourge, James levied a heavy tax on the import of tobacco, but in true Jacobean style given the lucrative nature of the crop, made its import a royal monopoly.

"Daemonologie: By the High and Mighty Prince, James" appeared in 1597. It educated people on the history of sorcery and the Christian reasons for persecuting a person accused of being a witch. At the North Berwick witch trials of 1590, King James appeared to ensure a woman, who might otherwise have received a lighter sentence, was horribly tortured and burned. This merry monarch married Anne of Denmark despite, he claimed, witches who tried to have her ship sunk at sea. These "witches," under torture, "confessed" and were burned. James fathered eight children with Anne.

From his 14th year, he had passionate male love affairs. Nevertheless, using English law, James adopted a severe stance towards sodomy. His book on kingship listed sodomy among those "horrible crimes which ye are bound in conscience never to forgive." He ordered judges not to issue any pardons. This, from a king who raised the commoner George Villiers to be Earl of Buckingham, and answered critics thus: "Christ had John, and I have George."

Christopher Marlowe (1564-93): Kit Marlowe was the son of a shoemaker in Canterbury, England, born the same year as Shakespeare. He later created the more flexible blank verse that Shakespeare used to such advantage in his 37 plays. While attending Cambridge University, Marlowe was sent to France as a secret agent of the queen. He went on to become a famous playwright in London, writing such plays as "Tamburlaine," "The Jew of Malta," and "Dr. Faustus."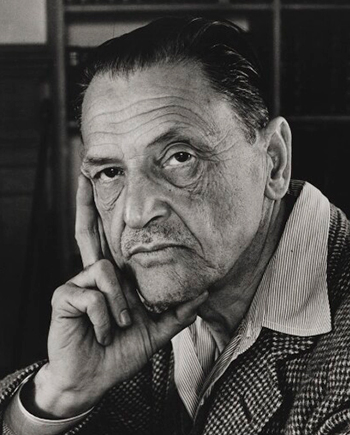 Marlowe liked to hang out with both aristocrats and gangsters, and with three of the latter, all connected to the secret service, he lunched in a tavern one day in 1593. After the meal he was stabbed to death, supposedly over an argument about the bill or "reckoning." He was 29 years old. Shakespeare later refered to this in "As You Like It" as "a mighty reckoning in a little room." See Marlowe's plays and biography by Tucker Brooke.

Somerset Maugham (1874-1965): An Englishman born in the British embassy in Paris, Maugham trained to be a doctor, but his first novel was a hit, and he went on to become a successful author for 65 years.

Driving an ambulance in World War I, he was recruited into the British secret service. He was sent to St. Petersburg in 1917 to try to keep the Bolsheviks from coming into power and removing Russia from the fight against the Germans. From this experience he wrote a short story, "Mr. Harrington's Washing," and a prototypical spy novel, "Ashenden, or the British Agent," about a gentlemanly, sophisticated spy. This work is considered the precursor of the works of his younger friend, Ian Fleming.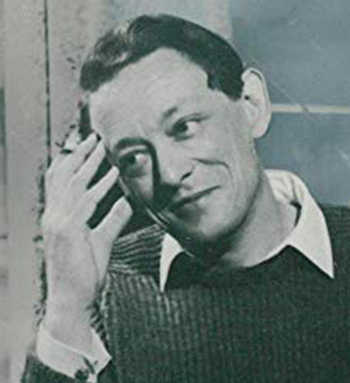 James Pope-Hennessy (1916-74): The son of an Army general, Pope-Hennessy was educated at Oxford until he decided to become a writer and left, beginning his career as an editorial assistant at a publishing house. He left the publisher in 1938 when his mother found him a job as private secretary to the Governor of Trinidad and Tobago.

Disliking both the West Indies and the atmosphere of Government House, the outbreak of World War II gave him an excuse to return to Britain, where he enlisted as a private in an anti-aircraft battery. He was transferred to military intelligence, given a commission, and spent the latter part of the war as a member of the British army staff at Washington.

Pope-Hennessy enjoyed his time in the U.S., making many friends here. After the end of the war he wrote an account of his experiences in "America Is an Atmosphere." On his return to London in 1945, he shared a flat with the British intelligence officer Guy Burgess, who later defected to the Soviet Union. He had a brief spell as the literary editor of The Spectator between 1947-49, before traveling to France and writing "Aspects of Provence," published in 1952. His best-known work is the official biography of Queen Elizabeth I's grandmother Queen Mary.

In 1970 he took out Irish citizenship and went to live in County Offaly. He was asked to adjudicate at a local beauty pageant and the horse fair, the oldest in Ireland. James tried marijuana, the use of which was then becoming widespread, but decided against its use on the grounds that it is not a social lubricant but breeds confusion and slowness.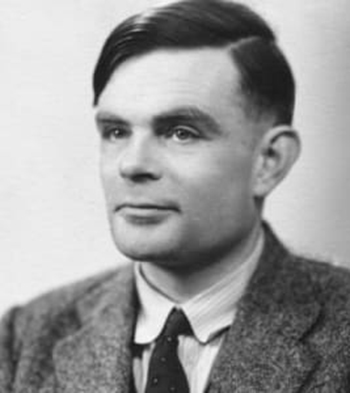 He suffered a series of financial crises and often relied on the goodwill of friends to get by. A heavy drinker, he frequented backstreet bars and mixed with a rough crowd. In 1974, he died of a knife attack at his London flat, during a robbery-motivated crime by three young men. Buried at Kensal Green Cemetery in London, 57 years old, James is remembered for his "vitality, gaiety and imaginative insight."

Alan Turing (1912-54): The late Alan Turing received belated widespread recognition in 2004 when "The Imitation Game" won an Academy Award, paying investors a huge return on their money.

At 16, Turing encountered Albert Einstein's work and grasped it. At the time, being gay in England was dangerous. During WWII, Alan devised techniques for speeding the breaking of German ciphers; his work shortened the conflict, perhaps by as much as two years, and saved millions of lives. He was a long-distance runner, occasionally running 40 miles to London to attend a meeting. In 1946, Turing was honored by King George VI for his wartime services.

At 39, he was prosecuted for homosexual acts. He accepted chemical castration treatment as an alternative to prison. Turing died two years later from cyanide poisoning. An inquest determined his death was a suicide, but it may have resulted from an experiment with toxic chemicals.

In 2009, British prime minister Gordon Brown made an apology on behalf of the British government for "the appalling way" Turing had been treated. The Queen granted Alan a posthumous pardon. The Alan Turing law now retroactively pardons men cautioned or convicted under historical legislation that outlawed homosexual acts.
Comments on Facebook