Possibilities for engagement with the arts and culture of the Bay Area do sometimes seem infinite. Take Out There's last week, for example — please!
In "With (out) With (in) the very moment," a small new exhibition at the San Francisco Arts Commission Main Gallery, a group of San Francisco-based artists muse on leading a thriving creative life in the shadow of AIDS.
There couldn't be a better moment than this for "Queer California: Untold Stories," an original exhibition at OMCA that wears its inclusive spirit proudly on its sleeve as it brings facets of LGBTQ+ cultural, artistic and political history to light.
Voluptuousness fills nearly every inch of the massive paintings by Flemish artist Peter Paul Rubens, a multi-talented man who knew a thing or two about thinking big.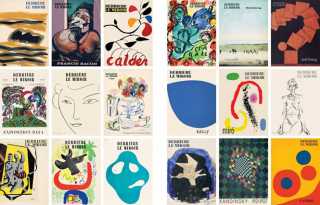 Last Friday night Out There attended the opening-night party for the final exhibition at Jules Maeght Gallery, a blue-chip art gallery that has made its home at 149 Gough St. in San Francisco for five years.
"I wanted to make something that wouldn't be boring," states Slovenian-born filmmaker Milorad Krstic, and he has succeeded beyond measure in his wildly original debut feature "Ruben Brandt, Collector."
Almost everything you wanted to know about the Kimono, or could reasonably be condensed into the space of two galleries, is shared in and around "Kimono Refashioned"'s immaculate, minimalist display cases.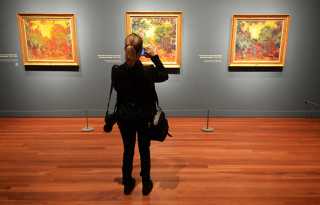 The received wisdom, at least for some, is that Impressionist master Claude Monet is too easy, but, as with all great artists, he only makes it look that way.
"Show Me as I Want to Be Seen," a scintillating in-house exhibition filled with the new and different, is, by turns, revelatory and unsettling, and one of the most intriguing shows mounted by the Contemporary Jewish Museum in a while.
"The Sea Ranch: Architecture, Environment, and Idealism" is a small but vital exhibit at the San Francisco Museum of Modern Art, on view through April 28.
The year is off to a thought-provoking start at local galleries and nonprofit spaces, with artists zeroing in on topical issues from the environment to immigration.
Harlem's temporary loss is a gain for San Francisco's Museum of the African Diaspora, the first stop for "Black Refractions," the largest touring exhibition The Studio Museum in Harlem has ever undertaken.