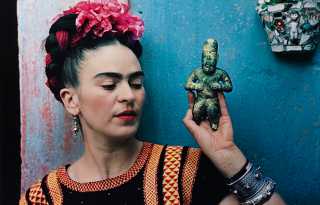 The big news of a year packed with a surfeit of retrospective exhibitions is the transformed Asian Art Museum, whose grand opening is slated for May.
It's a brand-new year, and the Asian Art Museum is right in the moment by unveiling its completely transformed collection galleries with new installations.
Ah, what to say of 2019? It was relatively free of fireworks splashed across the arts news, glaring missteps or stand-up-and-shout museum exhibitions.
"Soul of a Nation: Art in the Age of Black Power" is the most overtly political exhibition the Fine Arts Museums have presented in recent memory. It's an export from the Tate Modern, London.
A quick jaunt to San Jose brought Out There many happy hours of art enjoyment. The San Jose Museum of Art is currently showing a handful of special exhibits.
The highlight of Out There's recent jaunt to New York City was an artistic encounter with the MacArthur "genius grant"-winning jazz pianist and bandleader Jason Moran.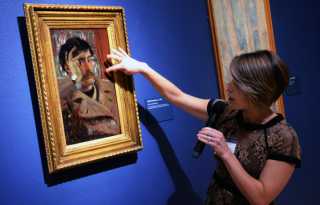 The 19th-century French painter James Tissot may be the greatest artist many people know next to nothing about. Despite being a successful international art-star in his day, and his friendships with Monet, Manet and Degas, he is not well-known.
Santa Fe, New Mexico was calling to us, in the form of a wee press trip last week for a tour of the cultural riches on offer.
The intersection of Japanese aesthetics and mid-century modern art underlies "Changing and Unchanging Things: Noguchi and Hasegawa in Postwar Japan," a new exhibition at the Asian Art Museum.
While museums are busy making themselves increasingly relevant to younger and more diverse audiences, galleries continue to have their finger on the pulse. See below for a brief survey of fall exhibitions.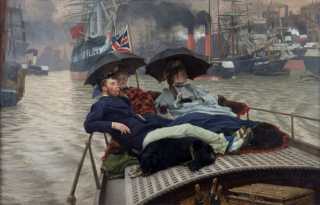 This Fall art season you'll find plenty of edifying opportunities, from a preponderance of eclectic photography shows and a brilliant 19th-century French painter not nearly as well-known as he should be, to a tumultuous slice of the American past.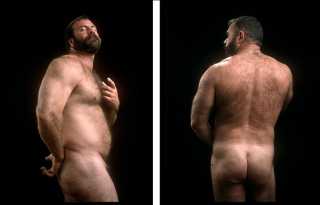 Chris Komater's sixth solo exhibition "Jack & Mack" is currently showing at Mercury 20 Gallery, 475 25th St., in Oakland, through Sept. 7.