Art for/by the People: galleries and museums, re-opened and/or online
Sunday Oct 25, 2020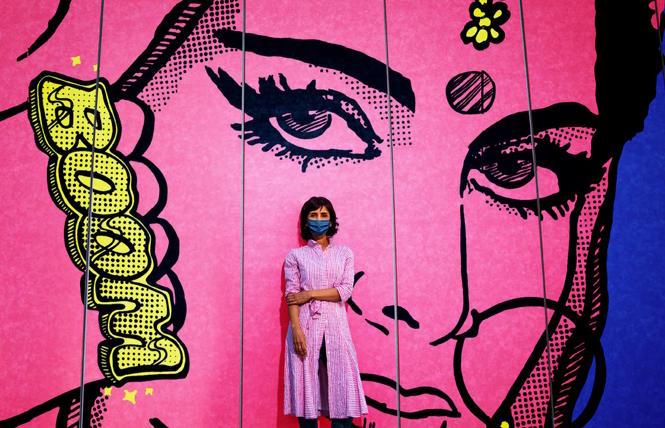 As health safety precautions remain in effect, some large museums have reopened under careful guidelines, while others, including smaller galleries, showcase beautiful and thought-provoking works online. Note: venues are open to limited attendance, some with timed entry, with reservations and facemasks required.

Asian Art Museum
The great thing about the big museums is they have a lot of space, so social distancing is easy. Don your fashionable mask and peruse the reopened exhibits of contemporary and ancient works at the Asian Art Museum. Exhibits include Awaken: A Tibetan Buddhist Journey Toward Enlightenment, Jenifer K Wofford: Pattern Recognition, a mural that celebrates Asian American artists, Lost at Sea: Art Recovered from Shipwrecks, and Chang Dai-chien: Painting from Heart to Hand. Among the outdoor exhibits is Don't Mess With Me, a vibrant colorful mural by Mumbai-based street artist Jas Charanjiva.
Fri-Mon 10am-5pm. Thu 1pm-8pm. 200 Larkin St. asianart.org

Berkeley Art Museum/Pacific Film Archive
Closed to the public for now, view online exhibits (Ron Nagle: Handsome Drifter, Folk and Modern Art in Postcolonial India) and art films streamed online. 2155 Center St., Berkeley. www.bampfa.org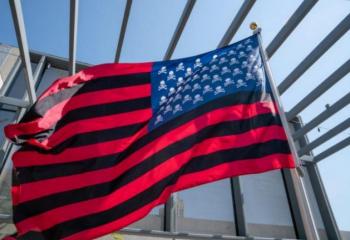 Catharine Clark Gallery
Politics takes center stage at well-timed exhibits of works by Nina Katchadourian (Monument to the Unelected) and To the Person Sitting in Darkness (four artists' focus on disenfranchised citizens, including Stephanie Syjuco's stark interpretation of a toxic U.S. flag); also, online exhibits of regional artists' works. 248 Utah St. cclarkgallery.com

Contemporary Jewish Museum Events & Exhibits
Reopened to the public, the spacious downtown museum includes Stephen Berkman's Predicting the Past: Zohar Studios, The Lost Years, an immersive photography installation about a mythical 19th-century Jewish photographer. Levi Strauss: A History of American Style continues through Jan. 10, 2021; Threads of Jewish Life: Ritual and Other Textiles from the San Francisco Bay Area continues through Feb, 28, 2021. Free/$16. 736 Mission St. thecjm.org

de Young Museum
The stylish modern museum located in the heart of Golden Gate Park has reopened. Major exhibits include Friday Kahlo: Appearances Can Be Deceiving (through Feb. 7, 2021), Uncanny Valley: Being Human in the Age of AI (through June 26, 2021), collections of American, African, Oceanic, costume arts and more; and a special Oct. 28 event, [Virtual] Local Voices Live: Marilet Martinez and Celia Sagastume. Tue-Sun 9:30am-5:15pm (extended to 7:45pm, Fridays and Saturdays through November for the Frida Kahlo exhibit). 50 Hagiwara Tea Garden Drive. deyoung.famsf.org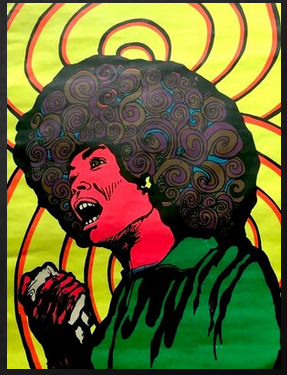 GLBT Historical Society events & exhibits
The museum opened Oct. 1, with advance reservations required. Fighting Back, a series that brings together community leaders, experts, historians and activists to explore lessons from the past that might be useful in formulating resistance efforts today. Film Screenings (Oct. 29, 6pm-9pm) Reel in the Closet, the 2015 documentary of rare home movies dating back to the 1930s; with film director Stu Maddox and producer Joseph Applebaum. Online exhibits include Reigning Queens: the Lost Photos of Roz Joseph, curated by Joseph Plaster; Angela Davis: OUTspoken, Labor of Love about the first ten years of Pride events in San Francisco; Performance, Protest & Politics: The Art of Gilbert Baker, Pioneering Periodicals, 1940s-1950s, Picturing Kinship: Portraits of our Community by Lenore Chinn and 50 Years of Pride. November programs focus on queer history podcasts, lesbian artists defying Nazis in Germany. $5 donation. 4127 18th St. www.glbthistory.org

Legion of Honor
For classic art set in a stately building with an ocean view, nothing beats the Legion of Honor. European and ancient art, giant Renaissance landscapes and historic paintings, plus classical sculptures and contemporary works. From Degas, Manet, Caillebotte and Vuillard to Egyptian, Greek and Roman artifacts, the various collections will leave you awe-struck. Tue-Sun, 9:30am-5:15pm. Free/$15. legionofhonor.famsf.org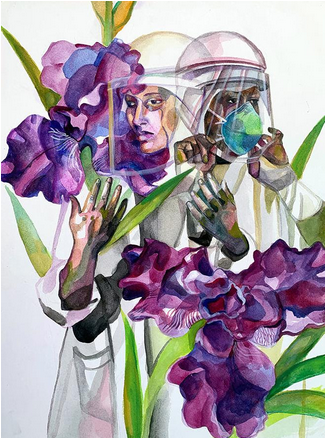 Mercury 20 Gallery
It's never too early to start gift shopping. Many galleries offer online purchase options, and you can have a print, painting, or textile shipped without even leaving home. Mercury 20 Gallery does just that, with a compelling array of colorful works of art. Exhibits include works by Andrea Brewster, Tara Esperanza, Fernando Reyes. Notable sale works include Chris Komater's sexy nudes of gay bear Jack Radcliffe, and Johanna Poethig's timely Covid Spring (2020), an archival print (15 x 20 inches) for $180. 475 25th St., Oakland. Fri-Sat 12pm-6pm. mercurytwenty.com

Mission Cultural Center for Latino Arts
Although still closed to the public, the Center offers online virtual tours and Day of the Dead activities, poetry-reading videos, music and dance concerts and workshops. 2869 Mission St. missionculturalcenter.org

Monster Drawing Rally
Southern Exposure's popular annual draw-fest fundraiser's online this year, with multiple artists creating works on-demand to raise funds for the nonprofit. Free/$25. Oct. 29, 7pm PT. monster-drawing-rally

Oakland Museum
The East Bay museum remains closed, but online exhibits include Uou Are Here: California Stories on the Map (through 2022), Black Power and Dorothea Lange: Photography as Activism (both ongoing). 1000 Oak St., Oakland. museumca.org

Nancy Toomey Fine Art
What Kind of Cool (Will We Think of Next), an exhibit of collaborative works by the two multimedia artists Rodney Ewing, Tahiti Pehrson. Oct. 14-Nov 30. By appointment only. 1275 Minnesota St. nancytoomeyfineart.com
SF Museum of Modern Art
Pop, Abstract, and Figurative art collections include some easily recognizable famous works, even for an art-loving amateur. Warhol, Rosenquist, Lichtenstein, to name a few. But give yourself a day to enjoy all five floors of visual treats, since the massive redesign of the building makes for an easy journey through the past century of compelling works. New exhibits include David Park: A Retrospective (through Jan. 2021) and Bay Area Walls, a group mural project in response to 2020's chaotic events. Don't forget the store to get a jump on your holiday shopping. Free/$25. Mon 10am-5pm. Thu 1pm-8pm. Fri-Sun 10am-5pm. 151 Third St. www.sfmoma.org

SOMArts Cultural Center
Living Legacies: Dia de Los Muertos 2020, the 21st annual Day of the Dead exhibit, includes a large group exhibit curated by Rio Yañez and Carolina Quintanilla. Open to the public, timed ticketed entry. $10. Thru Nov. 6. Tue-Fri 112pm-7pm Sat 12pm-5pm. 934 Brannan St. somarts.org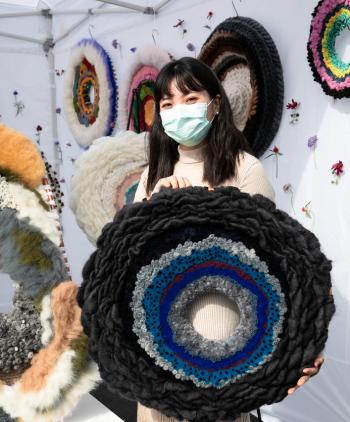 Walt Disney Family Museum
Located in The Presidio, the museum dedicated to the art of Disney films and designs remains closed, with online exhibits and events, including the Happy Haunts Tour. 104 Montgomery St. www.waltdisney.org

West Coast Craft
For arts and crafts that include clothing, sculpture, jewelry, ceramics, prints, rugs, plus food and drinks, the annual West coast Craft show returns to Fort Mason's Pavilion on October 31. Shop from hand-crafted works by 250 artists and designers. 2 Marina Blvd., SF. westcoastcraft.com

Help keep the Bay Area Reporter going in these tough times. To support local, independent, LGBTQ journalism, consider becoming a BAR member.