Native San Franciscan playwright Lauren Yee has had a winning streak on home turf this winter, with major productions of both her loose, kooky "King of the Yees" at the San Francisco Playhouse, and her basketball-themed drama "The Great Leap" at ACT.
Viewing 1 thru 12 of 1734 Stories
Playwright Bess Wohl gives deliciously malicious spin to fast-foodery in her comedy "American Hero," now in director Allie Moss' funny, fine-grained production at the Custom Made Theatre Company.
Max von Essen and Thatcher Jacobs play Marvin and Jason, father and son, in "Falsettos," the emotion-wringer of a musical that opens a four-week run at the Golden Gate Theatre next Tuesday night.
In mixing up an effervescent hybrid of theater, nightclub, and costume party, The Speakeasy's production delivers more than the sum of its parts.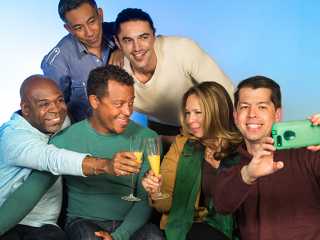 "Steve" is a "Will & Grace"-adjacent dramedy by Mark Gerrard now having its West Coast premiere at the New Conservatory Theatre Center.
Renowned actor and San Francisco native BD Wong returns to his hometown from March 6-31 to star in Lauren Yee's "The Great Leap," a new play at American Conservatory Theater.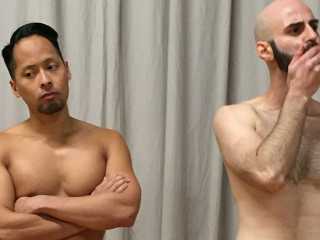 For four performances over the next two weekends, San Francisco's venerable queer Theatre Rhinoceros, which usually mounts its plays at the 175-seat Gateway Theater in Jackson Square, will present its first "pop-up" show in the heart of the Castro.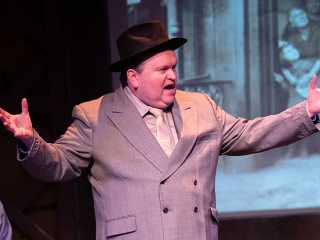 42nd Street Moon has struck veritable gold in their current offering, the 1959 Pulitzer Prize-winning Broadway musical "Fiorello!" Out There was happily in the house opening night at the Gateway Theater in San Francisco, where it plays through March 17.
In the opening scene of "Her Portmanteau," playwright Mfoniso Udofia's riveting family drama now at the Strand, we meet Iniabasi Ekpeyong (Eunice Woods) outside JFK Airport.
I finally made it to the room where it happens when "Hamilton" officially opened its second San Francisco engagement last Thursday night.
When the original Broadway run of composer Jerry Herman and director Gower Champion's hummable humdinger "Hello, Dolly!" opened way back in 1964, the musical was already a nostalgia-fest.
Edited by Peggy Fox and Thomas Keith, "The Luck of Friendship: The Letters of Tennessee Williams and James Laughlin" (Norton, $39.95) chronicles the decades-long relationship between the author and the founder of his publisher New Directions.
Viewing 1 thru 12 of 1734 Stories