In "Kill Move Paradise," directed here by Darryl V. Jones, playwright James Ijames emphasizes the commonalities of his four protagonists more than their differences.
Viewing 1 thru 12 of 1773 Stories
"Cabaret" is one of those shows that just won't go away. Nor should it.
I'd already been grinning for a good 10 minutes when the cast of Bay Area Musicals' joyful production of "Hairspray" launched into the civic swoon of their opening anthem, "Good Morning Baltimore."
"I'm of the school 'Write what you know.' You can educate yourself, but the best writing usually comes from the heart," says playwright Terrence McNally.
Love and misery intertwine to the point of strangulation in the delectably creepy "Passion" (music and lyrics by Stephen Sondheim, book by James Lapine), now playing in the appropriately claustrophobic confines of the Custom Made Theatre.
The fog comes in on little cat feet in "Wink," playwright Jen Silverman's absurd dark comedy now making a promising world premiere at the Marin Theater Company.
Prominent stage, movie, and television actor. Dramatist. Novelist. Lyricist. Composer. Singer. Cabaret star. Theatre and film director. Celebrated raconteur. Insightful diarist. Noel Coward (1899-1973) was all those things.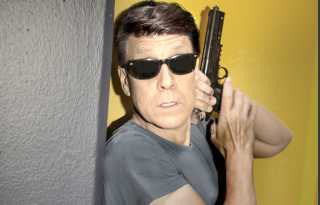 John Fisher's "Action Hero" (in addition to writing the script, he directed, and is one-third of the cast) is a multi-layered Los Angeles fantasia.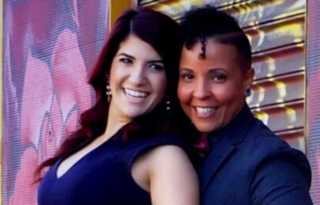 The Fresh Meat Festival is an annual San Francisco performance celebration of transgender talent in diverse areas, from musical and vocal acts to dance performances, performance arts, theater pieces, and beyond.
Berkeley Repertory's opening night of comic and playwright John Leguizamo's 'Kiss My Aztec' brought out local luminaries like Rita Moreno, director Tony Taccone, and of course the cast members and musicians in the show.
The latest revival of Bizet's "Carmen," which opened the San Francisco Opera's summer season last week, proves something we always knew.
You'd need an awfully thick skin to resist being tickled by the production of "Rhinoceros," Eugene Ionesco's 1959 classic now at the American Conservatory Theater.
Aztec society worshipped the sun. "Kiss My Aztec" frenetically proves the adage that there's nothing new under it.
Viewing 1 thru 12 of 1773 Stories