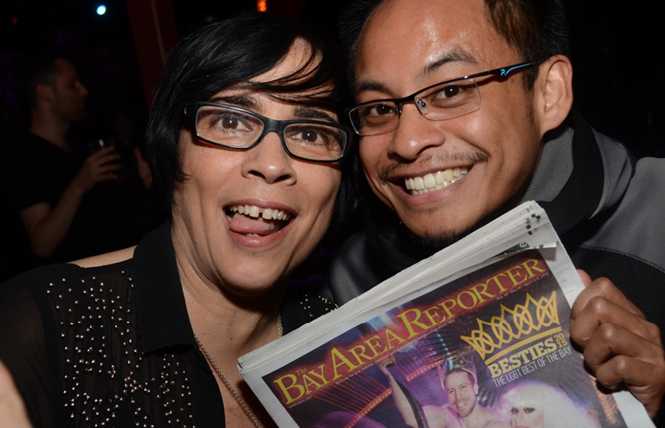 San Francisco is one of 11 US cities that is fortunate to have a legacy LGBT publication by us, for us, and about us. Help preserve the BAR as an historic and important community institution for the future.
Viewing 1 thru 12 of 1846 Stories
Terrence McNally, the playwright, librettist, and screenwriter who portrayed gayness to a mainstream theater audience, died March 24th at 81, becoming one of the first celebrities to succumb to COVID-19.
Although born in Detroit, Elaine Stritch was essentially a New Yorker. She performed on TV, film, and cabaret, but Broadway was the venue for which she is best remembered by two generations of theatre cognoscenti. She triumphed in musicals and dramas.
Talk about a living legacy. Singer and actress Lucie Arnaz is the daughter of Lucille Ball and Desi Arnaz. Go ahead, try and top that!
Mart Crowley, whose landmark 1968 play "The Boys in the Band" became the first American stage production to deal openly and candidly with gay lives, over a year before the Stonewall Riots, died March 7 at age 84.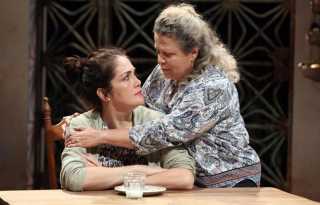 The fruit is forbidden, but the pulp is irresistible. That's the tension that playwright Ricardo Pérez González, director David Mendizábal and a cast of five extraordinarily well-cast actors play with in "Don't Eat the Mangos."
Let's go to the replay. Seriously. Last Wednesday's opening night performance of "Toni Stone" at A.C.T.'s Geary Theater was a near-perfect game.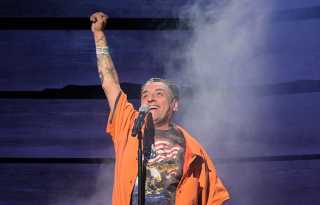 Richard Montoya, Ricardo Salinas and Herbert Siguenza are currently presenting a sort of Greatest Hits show called "Culture Clash: (Still) in America."
"Drag Becomes Her," a mad satire of the Meryl Streep/Goldie Hawn supernatural comedy "Death Becomes Her," promises to leave audiences in stitches.
"The Last Ship," the autobiographically inspired, collaboratively created musical that Sting stars in at the Golden Gate Theatre, ultimately founders in toothless protest fantasy.
"Gloria" is a must-see. Or a must-not-see. If you relish daring, smartly written, sharply performed theater that digs into the pith of contemporary American culture, you'll be blown away by Branden Jacobs-Jenkins' harrowing workplace drama.
If you don't think you know who Keala Settle is, a single song title will make you realize otherwise: "This Is Me."
Some of the most compelling performances in Bay Area Musicals' crowd-pleasing production of "The Full Monty" go unseen.
Viewing 1 thru 12 of 1846 Stories