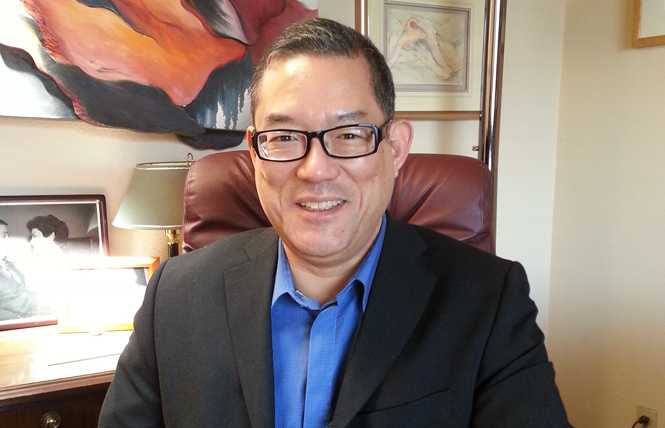 In a continuing effort to receive support from readers, the Bay Area Reporter has launched its membership program.
Viewing 1 thru 12 of 440 Stories
Nyle DiMarco's new show gives Gallaudet students a deaf reality show, COBRA's futuristic disaster series chills, and 'First Day' introduces a trans teenager to high school life.
In honor of LGBTQ History month, HBO Max has produced a new limited four-episode docudrama series called Equal about the trailblazers and unsung heroes who fought for queer justice and equality in the pre-Stonewall era.
For some deliciously diverting fun, the new Netflix series Julie and the Phantoms brings a new adaptation of the popular Spanish telenovela with bouyant style. Among the cute cast are a gay drummer, and Cheyenne Jackson as a charming villain.
Trump's 'Covita' balcony moment highlights a week of surreal news, and 'Saturday Night Lives's return odd parody of the presidential debate wasn't as bizarre as the real one.
Robin de Jesus, who plays Emory in both the recent stage and new film adaptations of Mart Crowley's groundbreaking play, discusses portraying a joyful "flamboyant, effeminate queen."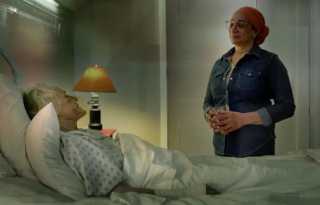 Seven pivotal scenes from the epic Tony and Pulitzer-winning two-part AIDS drama 'Angels in America' will stream online on October 8 as a benefit for amfAR's Fund to Fight Covid-19. Much more than a Zoom reading, look for some unusual changes.
The 'pand-Emmys' include 'Schitt's Creek' and 'Watchmn' sweeps, Ellen DeGeneres address her show's backstage drama, and Ruth Bader Ginsburg is remembered.
The fashion documentary of 2020 is here. At 98 years old, Pierre Cardin still has the magic, as does the film about his incredible life and 70-year career, House of Cardin.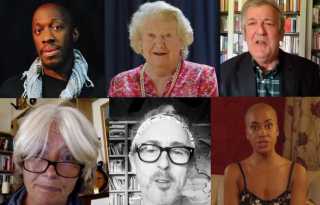 In an online fundraiser for two nonprofits, dozens of acclaimed actors and musicians perform intimate excerpts from the gay playwright/composer/author's plays, songs, poems and essays.
Some new series debut this month. The combination of fire season and extreme heat is keeping many of us indoors, so TV is a reliable go-to: An endorphin rush for calming nerves jangled by a rogue president, climate crisis and the pandemic.
Kicking off with a high-flying drag satire, Frameline44, the SF International LGBTQ+ Film Festival, will screen 77 films from 24 countries in a wide array of genres, from features and documentaries to short subjects and animated films.
The first virtual Democratic National Convention in the time of the corona pandemic was an entirely different event from the previous DNC, and a wholly TV extravaganza.
Viewing 1 thru 12 of 440 Stories