In his provocative and darkly funny new feature-length biopic "Where's My Roy Cohn?" director Matt Tyrnauer once again displays a remarkable ability to rummage around in our country's recent past.
Viewing 1 thru 12 of 2064 Stories
As Sloan De Forest shows in TCM's "Dynamic Dames: 50 Leading Ladies Who Made History" (Running Press, $23), today's gifted actresses continue to make noteworthy films.
In a city where Halloween is taken really seriously, the Castro Theatre has film fare to bring out the ghoul in you.
Pier Paolo Pasolini (1922-75) had an iconoclastic career as a gay Italian film director, poet, novelist, journalist, actor, playwright, political figure, philosopher, and intellectual.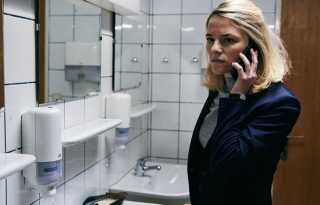 "The Ground Beneath My Feet" is a minutely observed drama about the downside of success in Austria.
The 2019 Mill Valley Film Festival more than fulfills its duty of showcasing the best of the year's award-worthy films.
There's a remarkable queer accent to the Mill Valley Film Festival, playing Oct. 3-13 at venues in Mill Valley, San Rafael, Larkspur and Berkeley.
One of the most moving scenes in "Judy," the new biopic now playing in theaters, finds Garland meeting two of her gay fans in London.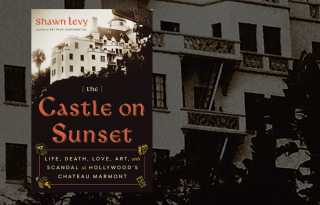 In "The Castle on Sunset — Life, Death, Love, Art, and Scandal at Hollywood's Chateau Marmont," Shawn Levy breathlessly relates the fascinating history of a unique property.
With "The Woman Who Loves Giraffes," openly lesbian filmmaker Alison Reid creates a uniquely captivating hybrid of a movie.
"Downton Abbey," a BBC-TV import that ran for six hit seasons on PBS, makes the tricky transition to a stand-alone for a movie audience.
"There is no merit in being first," is an incredible understatement by Alice Guy-Blache, the subject of the new comprehensive Blu-ray documentary "Be Natural: The Untold Story of Alice Guy-Blache, the First Female Filmmaker."
What's the secret to creating a hit bio-pic about a person we feel we already know too well? Do as Renée Zellweger does in her moving homage to one of the last great entertainers, Judy Garland.
Viewing 1 thru 12 of 2064 Stories