In "Scandalous: The Untold Story of The National Enquirer" (opening Friday), director Mark Landsman provides an incisive history of that supermarket checkout-counter tabloid.
Viewing 1 thru 12 of 2076 Stories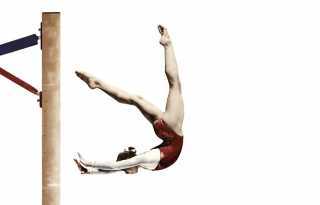 "At the Heart of Gold: Inside the USA Gymnastics Scandal" (opening Friday) follows the course of an investigation.
It's hard to beat the provocative, alluring title or argue with the success of the immensely popular noir series "The French Had a Name for It."
The San Francisco Transgender Film Festival (SFTFF) begins its 19th season at the historic Roxie Theater this month, Nov. 7-10.
Out There had a real "filmie" kind of week, including full immersion in the world of immortal filmmaker Francis Ford Coppola at Café Zoetrope, enjoying two knockout films in current release, and attending opening night of SFFILM's 2019 "Doc Stories" fest.
Bay Area director Richard Levien's "Collisions" opens Friday at the Roxie Theater. It's a ripped-from-the-headlines drama.
San Francisco's annual parade of film festivals wraps up for 2019 with the 17th edition of the San Francisco South Asian Film Festival, "Bollywood and Beyond."
The dance film genre is more popular, diverse and dazzling than ever, and the 10th annual San Francisco Dance Film Festival reflects that.
Frankie" is the new family drama from openly gay, Memphis-raised writer-director Ira Sachs, opening Friday.
November at the Castro Theatre features a grand celebration of both the fiction and nonfiction films of Oscar-winning director Martin Scorsese, including his latest masterpiece, "The Irishman/"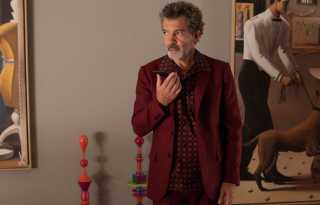 In "Pain and Glory" ("Dolor y Gloria"), gay Spanish filmmaker Pedro Almodovar returns with one of his favorite male leads, Antonio Banderas, as aging film director Salvador Mallo, in the throes of a creative slump as he reflects back on a 40-year career.
New Zealand-born filmmaker Taika Waititi's brilliant, humane and daring black comedy "Jojo Rabbit" opens Friday.
In his provocative and darkly funny new feature-length biopic "Where's My Roy Cohn?" director Matt Tyrnauer once again displays a remarkable ability to rummage around in our country's recent past.
Viewing 1 thru 12 of 2076 Stories