Advertising information for Inside Pride, the official magazine of San Francisco 2019
Viewing 1 thru 12 of 309 Stories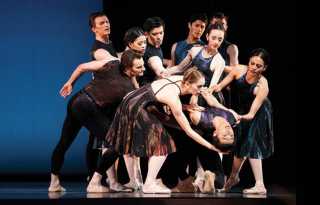 When the glorious dancers of San Francisco Ballet, the pride of our city, ended their season at the Opera House with a brilliant run of "Shostakovich Trilogy," a three-act abstract ballet, they presented a political spectacle of almost imponderable depth.
"The White Crow," now playing at Bay Area Landmark cinemas, is a beautifully mounted biography of a fascinating figure in the dance world
San Francisco Ballet danced "The Little Mermaid" in a revival of the 2010 production last Friday night at the Opera House.
It was another exciting week of culture-hopping over in Out There-land! Let us walk you through it.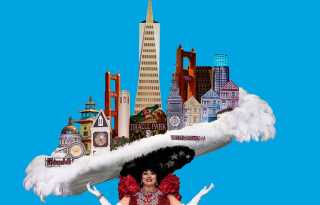 Breaking news from our long-term client and San Francisco institution, Steve Silver's Beach Blanket Babylon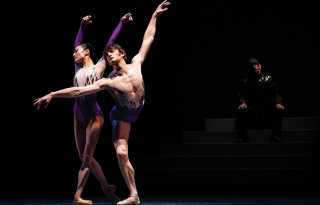 San Francisco Ballet opened its Programs 5 ("Lyric Voices") and 6 ("Space Between") last Wednesday and Friday nights at the Opera House. The two programs run in alternation through April 7, and both are well worth seeing.
A very happy audience jumped to their feet Saturday night as the curtain came down on "The Sleeping Beauty" at the SF Opera House, giving the ballerina, Sasha De Sola, an ecstatic, grateful, and well-deserved standing ovation.
Sean Dorsey Dance will be performing "Boys in Trouble" at Z Space from March 14-16, a show that celebrates the acclaimed company's 15th anniversary of dance performances.
San Francisco Ballet's second and third programs opened during the rains of last week and made many people glad they'd braved the downpours.
Out There goes out & about to arts & cultural events five nights out of seven most weeks. It's a good way to stay involved, be a part of the city, see different neighborhoods and get out of our own personal bubble.
"Jerome Robbins: A Life in Dance," published by Yale University Press as part of its "Jewish Lives" series, is no love letter.
San Francisco Ballet, our big league troupe, is finally back in the Opera House for the real dance season. They kicked off last Wednesday with a successful Gala, then the real opener on Friday: a boffo performance of "Don Quixote."
Viewing 1 thru 12 of 309 Stories