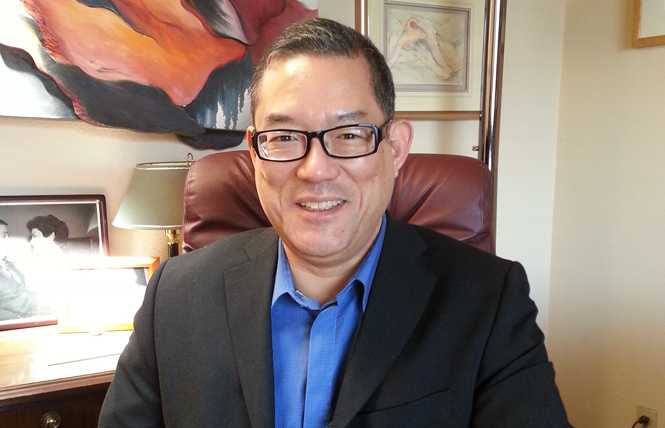 In a continuing effort to receive support from readers, the Bay Area Reporter has launched its membership program.
Viewing 1 thru 12 of 1345 Stories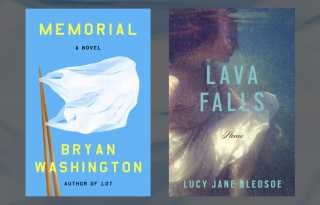 Bryan Washington, Lucy Jane Bledsoe, Nicole Krauss and others have great new novels out. In nonfiction, Charles Monroe-Kane, Big Freedia and a book about Keith Haring top our recommended autumn reading list.
In the mood for something spooky? Here are some movies (and a book) you can watch to enhance your Halloween season. All titles have a decidedly queer twist.
'Dash,' the new noir-themed graphic novel from Northwest Press, blends classic mystery intrigue with a modern queer style.
A thoroughly modern comedy of manners, David Leavitt's 'Shelter in Place' is both one of the best novels of the year as well as the most humorous.
New LGBTQ poetry available to distract and delight your senses and tickle your literary fancies, with works by Felice Picano, Michael Montlack and Yvonne Zipter.
Three new photo books visualize queer lives from the past and present day in uniquely different ways: Rainbow Revolution, Loving: A Photographic History of Men in Love 1850s-1950s, and Self Evident Truths: 10,000 Portraits of Queer America.
A new comics anthology hopes to showcase the work of Bay Area People of Color and LGBTQ artists in a fundraiser for its first issue. Titled The BAYlies, the project will include both established and rising illustrators.
Virtually every issue of importance about what it means to live a life and to be a human being, was concentrated in Oliver Sack's unusual life story, says director Ric Burns of his new documentary about the gay neurologist and best-selling author.
Branden James has enjoyed success as a gay classical crossover musician in the duo Branden & James (with his husband James Clark). But his triumphs were not without trauma, something he goes into detail about in his new memoir, 'Lyrics of My Life.'
Set in his home state, Texas-born writer John Fram's distinctive debut novel examines the dark occurrences circling around the small hamlet of Bentley.
Literary arts emergency grant recipients have been announced, George Takei wins an award, and Lambda Literary's LitFest schedule is announced.
Pick from an autumnal harvest of praiseworthy books in fiction, nonfiction and poetry.
Viewing 1 thru 12 of 1345 Stories