Shortlisted for the 2020 Booker Prize, Brandon Taylor's 'Real Life' is a reimagined campus novel from a fresh perspective, a gay African-American graduate student.
Viewing 1 thru 12 of 12232 Stories
America's longest continuously-published and highest weekly circulation LGBTQ newspaper will celebrate its historic 50th anniversary edition to be published on April 1. Advertising space reservations for this special issue are now being accepted.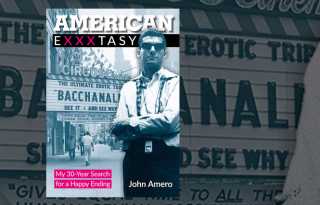 In his newly published memoir, 'American Exxxtasy: My 30-Year Search for a Happy Ending,' gay filmmaker Amero recalls those bygone days with wit, humor and heart.
There's so much to recommend about 'Daddy's Country Gold,' the dazzling new album by out singer/songwriter Melissa Carper, it's hard to know where to begin. Carper's distinctive vocal style transcends a single genre description.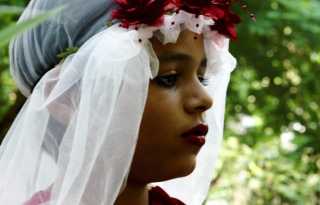 Set in Colombo, Sri Lanka during the mid-1970s and early 1980s, 'Funny Boy,' based on Shyam Selvadurai's acclaimed novel, is timely for a variety of reasons.
With an entire literary festival, from readings to panels, all online, the 18th annual Saints & Sinners LGBTQ Literary Festival, usually held in New Orleans, returns with a robust roster on March 11-14.
Two photo books, one new, the other re-issued decades after first being published, show stark differences, and similarities, in the depiction of their subjects.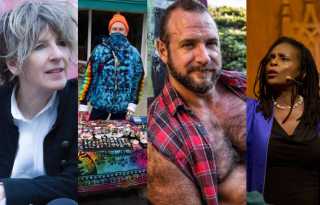 Step into the wonderful world of online arts, nightlife and community events. Take yourself to church, dance along with pros and gogos, or sing along to Broadway stars.
'Soul of a Nation' explores Black stories, 'It's a Sin' sears with '80s UK gay and AIDS stories, plus 'Tell Me Your Secrets' and 'Men in Kilts' tempt your television time.
Now in her seventh decade as an entertainer, Olivia Newton-John has proven herself to be a versatile artist, including recent duet with her daughter, and a recently published memoir.
In Brontez Purnell's deliciously voyeuristic collection of salacious vignettes, we are drenched in the sights, smells, sounds, and hedonistic delights of orgasmic connection.
"Big" Bill Eld, one of gay cinema's first porn stars, didn't last long in the business, as director Toby Ross recounts in his ruminative odd 'docudrama.'
In Mike Mosallam's affectionate Ramadan rom-com 'Breaking Fast,' Mo (out actor Haaz Sleiman) is a devout, disciplined Muslim doctor who has reconciled his religious dedication with his queer sexuality.
Viewing 1 thru 12 of 12232 Stories