America's longest continuously-published and highest weekly circulation LGBTQ newspaper will celebrate its historic 50th anniversary edition to be published on April 1. Advertising space reservations for this special issue are now being accepted.
Viewing 1 thru 12 of 459 Stories
'Soul of a Nation' explores Black stories, 'It's a Sin' sears with '80s UK gay and AIDS stories, plus 'Tell Me Your Secrets' and 'Men in Kilts' tempt your television time.
Queen Latifah's terrific in 'The Equalizer,' 'Clarice' brings back "The Silence of the Lambs" character, and the late Christopher Plummer is remembered.
'Whitney & Bobbi Kristina: Didn't We Almost Have It All?' delves into more of the personal, human side of the legendary music icon Whitney Houston, her interpersonal relationships and the consequences of poor choices.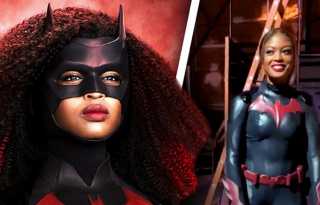 GLAAD's report on LGBT representation on TV shows isn't great news, but some show's new seasons bring us a bi Batwoman, Zoey's singing gay pals and Dan Levy hosting 'SNL.'
Graham Kolbeins' new documentary 'Queer Japan' is a colorful and sometimes dizzying portrait of LGBT life in several major Japanese cities, starting with Tokyo.
We kept thinking of all the folks who told us that President Trump would never instigate a coup as we watched a simple roll call vote turn into an attempt to subvert the election and kill the Vice President and Speaker of the House.
2020 will go down as a banner year for lesbian-themed films, both in terms of quality and visibility. Four of my picks for best queer movies of 2020 were lesbian-oriented and two others came very close to making the final cut.
The past year included a feast of LGBTQ characters, story lines, comings out, and media representation. 'Dispatches from Elsewhere,' 'Killing Eve,' 'Cucumber/Banana' and 'Everything's Gonna Be Okay' are among the best shows still available to watch.
Ryan Murphy has entered the musical film fray with his big screen version of the 2018 musical 'The Prom,' but stumbles with his well-intentioned adaptation of the story about has-been celebs invading a high school prom to champion a teen lesbian.
The best gift we are getting this holiday season is that 2020 is almost over. Whatever higher power you worship, say a prayer of thanks for that. 'A Million Little Things,' 'Grey's Anatomy' and news show are covered.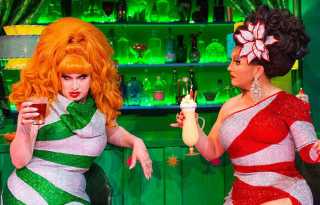 Make the holidays a drag, in a good way, as BenDeLaCreme and Jinkx Monsoon offer up 'The Jinkx and DeLa Holiday Special,' a one-hour musical extravaganza, now available online.
The news of Elliot Page's coming out as transgender spread across the internet. At the same time, with less fanfare, actor Viggo Mortensen raised eyebrows with his defense of playing a gay character. Both show how LGBT actors and portrayals are evolving.
Viewing 1 thru 12 of 459 Stories