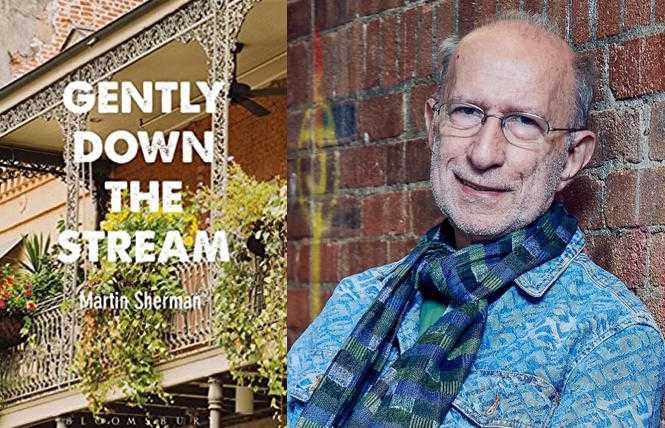 In advance of the local premiere of his new play 'Gently Down the Stream,' prolific playwright Martin Sherman discusses 'the full heat of queer and Jewish identity' in his writing with performer and author Tim Miller.
Viewing 1 thru 12 of 604 Stories
Will we ever catch up to the genius of Oscar Wilde? Two new books, an expansive biography, and the letters the author wrote to Lord Alfred Douglas, offer new discoveries.
Berkeley Rep's giddy show, Charles Mee's comic 'Wintertime,' takes on a home-for-the-holidays extended family gathering. Aurora Theatre offers the world premiere of Kait Kerrigan's Father/Daughter, about parents and children's connections.
Pianist extraordinaire Igor Levit has made new recordings of Shostakovich's 24 Preludes and Fugues, Op. 87, and Ronald Stevenson's towering Shostakovich tribute: the Passacaglia on DSCH.
Beefcake, Banksy, bears and Buffy! As more theaters, museums and nightclubs expand their in-person events, you can enjoy more thought-provoking art, or escapist fun; your choice.
In his concise collection of essays and interviews, John R. Killacky's book offers behind-the-scenes perspectives on his decades of arts administration, and his own struggle to deal with physical limitations.
Before and after 9/11, the Arts section's attitude seemed to be, "Keep Calm and carry on." The November 22 issue offers an overview of the arts highlights in a year stuck in amber by the catch phrase, "Never Forget," but one some would prefer to.
In queer author and poet Drew Pisarra's second collection of short stories, he really wants you to know all about his feelings, his life, his history, and every nuance in between.
Live classical and contemporary music concerts are back. New Century Chamber Orchestra continues its season with a program featuring American contemporary works, including the world premiere of gay composer Mark Adamo's 'Last Year.'
Politics through five decades of Bay Area Reporter coverage will be discussed by an esteemed panel of local officials, with Assistant News Editor and politics columnist Matthew S. Bajko, on Thursday, November 4.
A new art gallery kicks off its opening on October 26 with the work of six different artists. The gay couple who own Schlomer Haus Gallery, located in the Castro/Duboce district, hopes to draw art fans from all over.
Pajtim Statovci's unlikely success with his first three novels may have had more to do with their subjects' being au courante than with the author's staggering literary genius. In his latest, he adds the depredations of love and war.
Enjoy sly comics, super music, divas in drag or marvy museums. Arts and nightlife events await your attendance.
Viewing 1 thru 12 of 604 Stories