Under demanding circumstances, Frameline has scheduled an exciting array of American and international films, (including a special spotlight on Taiwan) that will temporarily brighten your mood during these tense days and make queer cinema visible.
Viewing 1 thru 12 of 12057 Stories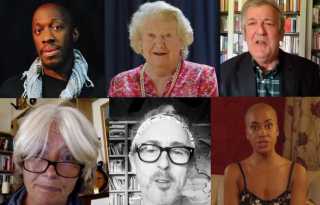 In an online fundraiser for two nonprofits, dozens of acclaimed actors and musicians perform intimate excerpts from the gay playwright/composer/author's plays, songs, poems and essays.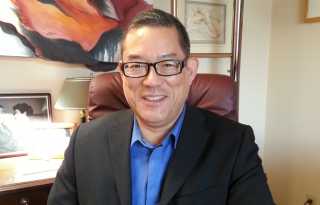 In a continuing effort to receive support from readers, the Bay Area Reporter has launched its membership program.
Danceable, musical, literary and filmic fun fills your interwebs with continued hope, healing and hum-dingin' fun. Zoom in, log on, click away.
Literary arts emergency grant recipients have been announced, George Takei wins an award, and Lambda Literary's LitFest schedule is announced.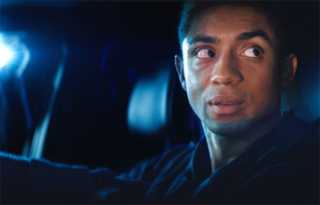 Having watched Frameline44's new roster of narrative features, what becomes increasingly evident is that queer cinema is maturing by bravely dealing with often taboo topics in inventive ways, creating thoughtful, even provocative movie-going experiences.
Pick from an autumnal harvest of praiseworthy books in fiction, nonfiction and poetry.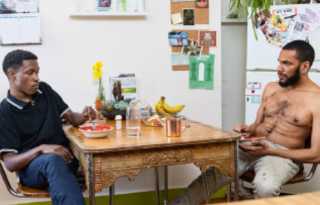 Short film programs have long been a popular favorite with Frameline patrons. They not only bring succinct stories to the screen, but also give fledgling filmmakers a first look at their talents.
Matthew Simmons, known to many as his drag persona Peggy L'Eggs, died peacefully and unexpectedly on Tuesday, September 8 at his Oakland apartment. Friends and colleagues offered a stream of tributes and remembrances.
In her live-streaming queer Cuban comedy-drama 'Spanking Machine,' Marga Gomez shares the story of the first boy she ever kissed and how it made them both gay forever.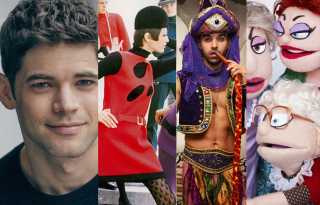 Even if the sky's on fire, you can snuggle up to your air purifier and enjoy online arts, nightlife and community events.
Like everything else during the Coronavirus pandemic, Frameline, the San Francisco International LGBTQ+ Film Festival, has moved online. Documentary shorts and features have always been a major part of the menu, and Frameline 44 is no exception.
Some new series debut this month. The combination of fire season and extreme heat is keeping many of us indoors, so TV is a reliable go-to: An endorphin rush for calming nerves jangled by a rogue president, climate crisis and the pandemic.
Viewing 1 thru 12 of 12057 Stories