Audiences attending "House of Joy," opening at the California Shakespeare Theater this week, can expect swashbuckling action, eye-pleasing pageantry and old-time theatrical thrills.
Viewing 1 thru 12 of 1777 Stories
For comedian Marga Gomez, coming to queer comedy happened at an early age. So it only made sense to put together her own type of live comedy series. "Who's Your Mami?" comedy is coming to Brava Theater Center's Cabaret.
When Tony Yazbeck takes the stage at Feinstein's at the Nikko on Aug. 15 & 16, you'll get the expected singing and storytelling, but you'll also get tap-dancing, a craft infrequently plied on the small-to-non-existent stages of cabaret venues.
The opening-night film for the 39th San Francisco Jewish Film Festival lit up the Castro Theatre screen last Thursday night.
In "Kill Move Paradise," directed here by Darryl V. Jones, playwright James Ijames emphasizes the commonalities of his four protagonists more than their differences.
"Cabaret" is one of those shows that just won't go away. Nor should it.
I'd already been grinning for a good 10 minutes when the cast of Bay Area Musicals' joyful production of "Hairspray" launched into the civic swoon of their opening anthem, "Good Morning Baltimore."
"I'm of the school 'Write what you know.' You can educate yourself, but the best writing usually comes from the heart," says playwright Terrence McNally.
Love and misery intertwine to the point of strangulation in the delectably creepy "Passion" (music and lyrics by Stephen Sondheim, book by James Lapine), now playing in the appropriately claustrophobic confines of the Custom Made Theatre.
The fog comes in on little cat feet in "Wink," playwright Jen Silverman's absurd dark comedy now making a promising world premiere at the Marin Theater Company.
Prominent stage, movie, and television actor. Dramatist. Novelist. Lyricist. Composer. Singer. Cabaret star. Theatre and film director. Celebrated raconteur. Insightful diarist. Noel Coward (1899-1973) was all those things.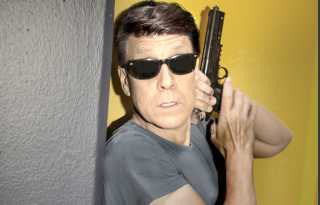 John Fisher's "Action Hero" (in addition to writing the script, he directed, and is one-third of the cast) is a multi-layered Los Angeles fantasia.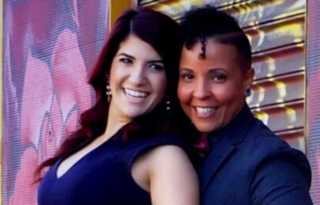 The Fresh Meat Festival is an annual San Francisco performance celebration of transgender talent in diverse areas, from musical and vocal acts to dance performances, performance arts, theater pieces, and beyond.
Viewing 1 thru 12 of 1777 Stories