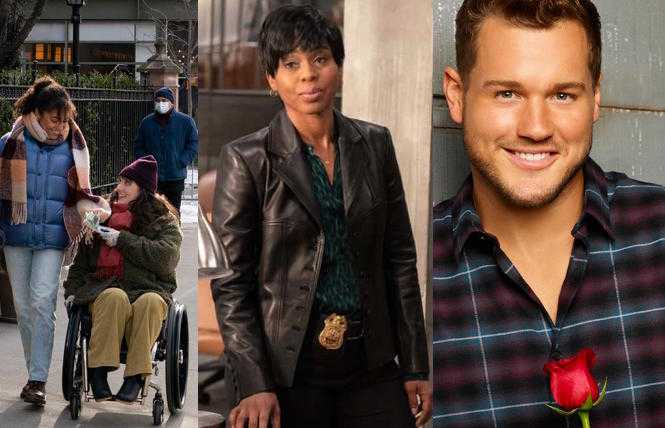 Various forms of police and detective procedurals are the top-ranked series on TV and streaming services. How does that align with what is happening out in the real world to Black and brown, LGBTQ and disabled people—the primary targets?
Viewing 1 thru 12 of 468 Stories
The queer, Black classic that everyone in the LGBTQ community deserves is here. 'The United States v. Billie Holiday,' as a film, is an indictment, instructional guide and spiritual love letter rolled into one.
It is hard to narrow the discourse to just a handful of TV shows over so many years and hundreds of columns, but here are some of the LGBTQ stories that spurred controversy or altered the landscape.
From the beginning, the Bay Area Reporter has covered celebrities, both Broadway and Hollywood stars. many have indeed sat down with us for a chat. There are many such examples in the B.A.R. archives.
Our TV columnist discusses the news coverage of the wave of anti-Asian hate crimes, Sharon Osbourne's alleged racist statement on and off-set of 'The Talk,' and Chris Meloni's return to the 'Law & Order' franchise.
There's an unintended poignancy to 'Pretend It's A City,' the new limited-series documentary on Netflix, showcasing author, public speaker, and humorist Fran Lebowitz. Filmed in 2019, it portrays a vibrant Manhattan chock full of people.
It appears that countertenor John Holiday can sing just about anything. From his TV splash on 'The Voice' to a Vivaldi concert, to the operatic "Summertime" from 'Porgy and Bess.'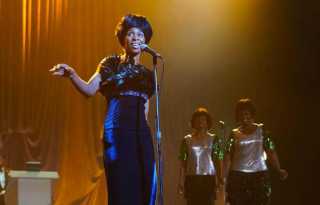 Singer-songwriter Aretha Franklin's life and career is dramatized in National Geographic's five-part series, which also serves as a testament to Franklin's talent and determination amid decades of civil rights inroads for Black culture and women in music.
The multi-award-winning 'Pose' will end after Season 3; 'For All Mankind' features a lesbian astronaut; 'Clarice' quotes Audre Lorde; news media's taken to task for under-reporting the murder of trans women.
In 'Call Me Kat,' her first sitcom following the end of the long-running 'Big Bang Theory,' Mayim Bialik plays Kat, the single and sassy owner of a Louisville cat café, with costars Cheyenne Jackson, Leslie Jordan and several cats.
'Soul of a Nation' explores Black stories, 'It's a Sin' sears with '80s UK gay and AIDS stories, plus 'Tell Me Your Secrets' and 'Men in Kilts' tempt your television time.
Queen Latifah's terrific in 'The Equalizer,' 'Clarice' brings back "The Silence of the Lambs" character, and the late Christopher Plummer is remembered.
'Whitney & Bobbi Kristina: Didn't We Almost Have It All?' delves into more of the personal, human side of the legendary music icon Whitney Houston, her interpersonal relationships and the consequences of poor choices.
Viewing 1 thru 12 of 468 Stories