It's Black History Month — unless you're in Virginia, in which case it's Blackface History Month.
Viewing 1 thru 12 of 357 Stories
Princess Margaret, sister of Queen Elizabeth II, is having her moment, a remarkable feat considering she's been dead for 17 years.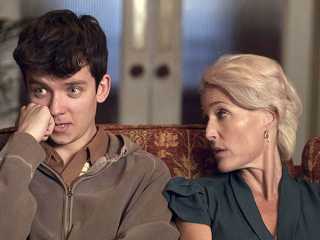 We have been enjoying Netflix series we should have watched a year or more ago, like the superb British crime series "Paranoid," "The Five" and "Happy Valley."
Fox will air a new, live production of the classic musical "Rent" on Sun., Jan. 27.
We try to give TV series three episodes before we decide a show is irredeemable. We're trying to give 2019 at least a month before we make the same decision, but this new year doesn't look so shiny and fresh.
We will still need lots and lots of scripted TV to distract and amuse us from the DC reality show in 2019.
Filmmaker Jayan Cherian and his cast throw caution to the wind with the tale of a gay artist and a feminist who rebel against the societal norms of their conservative Indian city in "Ka Bodyscapes."
Gay literary fiction devotees await a new novel by Alan Hollinghurst the way fans of George R.R. Martin await his latest, if more politely.
"Harold Prince: The Director's Life" premiered on PBS' Great Performances series at the end of November, and is available for free streaming until the end of December.
As awful as the year was in politics, it was pretty fabulous for TV, no matter what some critics will tell you. Netflix, Hulu and Amazon Prime all added to the joys of cable, and even network had some good offerings.
CBS' Nov. 29 episode of "Murphy Brown" took a cinema verité approach to Trump's "enemy of the people" mantra.
James "The Amazing" Randi's life and mission are profiled in the entertaining documentary "An Honest Liar."
Amazon Prime's new TV series "Homecoming," which started streaming Nov. 2, with its circuitous intrigue, puzzling twists, and Hitchcockian suspense, is tailor-made for our times.
Viewing 1 thru 12 of 357 Stories