Everybody's fave "Queer Eye" doyenne, Jonathan Van Ness, was on "The Jimmy Kimmel Show" explaining how the Trump administration's attacks "demonizing Planned Parenthood" forced them to reveal their HIV+ status.
Viewing 1 thru 12 of 381 Stories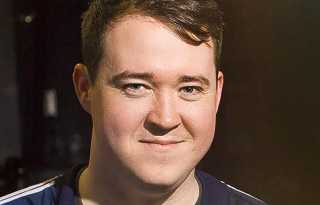 "SNL" hired its first Asian comedian in its 45-year history, and it fired its first conservative white-guy comedian before he ever went on air. As we say often under President Trump, what a time to be alive.
The 45th season of the longest-running comedy show in TV history begins Sept. 28. "SNL" returns not a moment too soon, with the political satire we so desperately need to offset real-life political absurdities.
TV has never, thankfully, been better. Not necessarily gayer, but definitely lit. There are some superb shows just waiting to debut, and others are soon to be at your streaming, binging fingertips on Netflix.
Periodically people ask us why we continue to write for the queer press when we work in mainstream news. We always say the same thing: When mainstream media reports LGBTQ stories like they do straight stories, we'll stop writing for the queer press, too.
The provocative new bio-doc "Mike Wallace is Here" (opening Friday) is an instructive guide to a chaotic universe.
How is it already August? As we head into summer's last languorous lap, the dictate to Netflix, Hulu and Amazon, and chill becomes ever more resonant.
You have to admit that it's more than a little strange to watch the third season of Netflix's "Stranger Things" while the strangest thing of all is living in the White House.
America now has an unofficial queer ambassador to the world in Megan Rapinoe. The co-captain of the USWNT, winner of the FIFA World Cup soccer championship and MVP of the World Cup is all over the tube, and OMG are we ever here for it.
What an exciting miniseries the Democratic debates were! With 25 candidates, five of whom didn't make the cut for the stage, we expected a free-for-all for ascendancy. We were not disappointed.
We've compiled a list of series that you can watch to make the rest of your Pride and Stonewall 50 the queerest, right from the comfort of your own home, phone and TV.
Over nearly three-quarters of a century, North Carolina-born and -raised author Armistead Maupin has cultivated a large and loyal following as the author, screenwriter, TV and film producer of multiple versions of his award-winning "Tales of the City."
Happy World Pride, dear readers. Happy 50th anniversary of the Stonewall Rebellion and Days of Rage. Happy gayness, lesbianity, biness, transness and queerness.
Viewing 1 thru 12 of 381 Stories