The short film 'Hazte Sentir (Make Yourself Heard)' documents a moment in the lives of LGBT refugees in Manaus, the largest city in Brazil's Amazonas state. Cineola and Frameline share the collaborative film free online.
Author and filmmaker Jesús Canchola Sánchez's new bilingual children's book 'Pepito Has a Doll' challenges stereotypes about masculinity in teen boys.
Graham Kolbeins' new documentary 'Queer Japan' is a colorful and sometimes dizzying portrait of LGBT life in several major Japanese cities, starting with Tokyo.
A new short documentary explores the phenomenon of Louise Hays' popularity during the AIDS crisis. Using all archival materials, director Matt Wolf takes viewers back to 1988 Los Angeles in his 18-minute short film.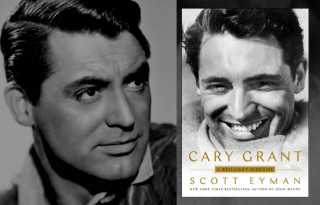 How small-town Brit Archie Leach became Cary Grant and how Grant finally assimilated that identity towards the end of his life, is the core of Scott Eyman's comprehensive, dense, meticulously researched, well-sourced, and probably definitive biography.
Santa Monica's revered Highways Performance Space presents Film Maudit 2.0, a truly unusual selection of feature, short and experimental films, some that blend performance and cinema, and others with decidedly queer themes, Jan. 12-24.
The first few moments of 'Ma Rainey's Black Bottom' are electrifying. It's 1927 in rural Georgia. Hundreds of people, all of them Black, are lined up at the entrance to a huge tent. Inside, Ma Rainey, the Mother of the Blues, is singing her heart out.
The opportunity to see Marlene Dietrich in person came 23 years after her U.S. film dbut. In 1953 the Sahara Las Vegas offered her $30,000 per week to perform. And so her career as a cabaret singer was born. The film star later performed in San Francisco.
2020 will go down as a banner year for lesbian-themed films, both in terms of quality and visibility. Four of my picks for best queer movies of 2020 were lesbian-oriented and two others came very close to making the final cut.
LGBT themes in feature and documentary films expanded cinematic depictions this year. Here are half of our baker's dozen favorites.
The filmed version David Pevsner's one-man show, Musical Comedy Whore (Breaking Glass Pictures), is indeed a musical. As for the "whore" part, Pevsner goes into great detail about his sexual exploits, including his time as a male escort.
Ryan Murphy has entered the musical film fray with his big screen version of the 2018 musical 'The Prom,' but stumbles with his well-intentioned adaptation of the story about has-been celebs invading a high school prom to champion a teen lesbian.