Noted radical social thinker and Columbia gender studies professor Jack Halberstam's reputation precedes him, and his new creative exploration of desire reinforces his thought process behind how human sexuality becomes attracted to everything "wild."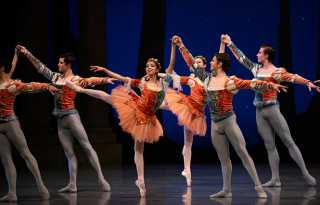 San Francisco Ballet's recent online preview concert showcased newly commissioned dance films as well as previously recorded classic works in four new online programs for 2021.
Inaugurate your new year with arts, nightlife and community events online, or go outside to stroll/roll through a park. you deserve it.
The B.A.R. has been immortalized in films and TV series. But this is new; a poem about our famous 'No Obits' headline has been set to music.
The first few moments of 'Ma Rainey's Black Bottom' are electrifying. It's 1927 in rural Georgia. Hundreds of people, all of them Black, are lined up at the entrance to a huge tent. Inside, Ma Rainey, the Mother of the Blues, is singing her heart out.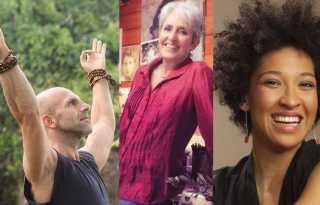 Amid tumultuous terrifying times, find relief, get informed, or just amused for a while, with arts, nightlife and community events.
It's never too late to restart your new year. Here are some creative, sexy and more-than-queer calendars to mark 2021.
Enjoying the new year yet? While most online events carried over from the 'annus horribilis,' some new events in arts, nightlife and community should cheer you.
Award-winning gay comic artist Justin Hall's new works visualizing the roots of various LGBTQ historical moments mark the fourth and final artist in SF Art Commission's series of poster reproductions displayed on bus stops along downtown Market St.
Take a break from whatever you're doing and immerse yourself in San Francisco history and the travels of James J. Siegel in The God of San Francisco. A revelatory and uplifting title for a city that has known many gods.
Jingle around the clock with online arts, nightlife and community events. Some are viewable day or night. What? Like you're going anywhere?
Have you hauled out the holly? That stuff's poisonous, you know. No matter how you celebrate Solstice, Christmas, Hanukkah or Festivus, figure out how to celebrate safely with so many arts, nightlife and community events to choose from.