What awaits you behind that curtain? Find out at theatrical and other arts events this week.
Viewing 1 thru 12 of 352 Stories
Take a bow. You're supporting the arts, with local and visiting talents bringing you their vision of the world.
Even though Out There is a very urban person, we know that it's very important to get out of the big city every now and then. So we try to get away, and high on our list of destinations are the resorts, eateries and wineries of Sonoma County.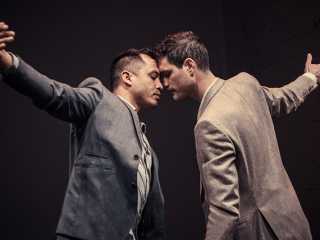 Love in in the air, and in the arts! Transform ambiguity into direct action to get yourself to a theater, museum or concert hall.
Opening celebrations on Jan 31 for 'Two-Spirit Voices: Returning to the Circle,' the new exhibit at the GLBT History Museum, featured members of Bay Area American Indian Two Spirits (BAAITS).
"The Sea Ranch: Architecture, Environment, and Idealism" is a small but vital exhibit at the San Francisco Museum of Modern Art, on view through April 28.
Stunning visuals, transcendent sounds, terrific theatrics and more await you at arts venues around the Bay.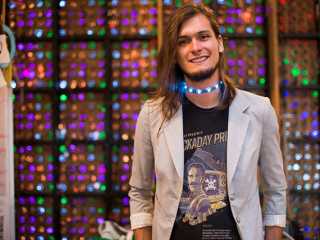 Queer artists are featured prominently in a new weekly comedy show that begins Fri., Feb. 1, in the basement of the infamous Armory Club (1799 Mission St.), the upscale cocktail lounge that was the lovechild of Kink.com.
Blossom with arts, comedic thoughts, truths told with music, visions on canvas.
Winter wonderlands of art, theatre and music offer warming thoughts, sounds, images and ideas.
In every community there is an artist who best captures the zeitgeist of that place, that time, and what it was like to live there then. For AIDS activist-era San Francisco, that artist was Jerome Caja.
Winter wonderlands of art, theatre and music offer warming thoughts, sounds, images and ideas.
Before the holiday season was over, Out There was offered an overnight stay at a landmark San Francisco hotel to add to our continuing investigation into excellent places to indulge in a Bay Area staycation.
Viewing 1 thru 12 of 352 Stories