'The Meaning of Mariah Carey' is The New York Times best-seller of the life and career of a truly influential artist and entertainer, the autobiography of one of the most talented, hardworking, compelling, witty, and transcendent African-American artists.
Mike Curato, an award-winning author and talented artist, has produced a young adult graphic novel about a young man on the verge, and it's a searing, intensive portrait that stays with the reader long after the book is finished.
Tucson, Arizona author David Gilmore, who is also a photographer, filmmaker, and former radio show host, offers more than just dirty sex stories in his latest book, 'Tail in Two Cities.'
Queer poet, historian and educator Kim Roberts brings life to literary history in 'By Broad Potomac's Shore: Great Poets from the Early Days of the Nation's Capital.'
The Queen of Bounce will share stories from his new book, 'God Save the Queen Diva.' The New Orleans musician and reality show star will chat with hosts of bookstores nationwide, from Philadelphia, to Tulsa, Austin, Fairfield and Los Angeles.
Five new and recent books on gay pornography explore the making and enjoyment of erotic films and videos, from their early days to today, with performer and director interviews, and the diaries of director Bruce La Bruce.
Books are affordable gifts that can be enjoyed in the safety of the recipients' homes. From photos books to fiction, pandemic poetry and thought-provoking essays, you'll find compelling reading for yourself or a loved one.
Three new and recent books, while in different genres, each bring florid color and stories to readers. Ron Williams' René Capone's and Paul Pycraft & Melissa VanDiver's books share a stunning array of visuals in photos, paintings and illustration.
A genuinely international experience, Daniel M. Jaffe short story collection, 'Foreign Affairs: Male Tales of Lust & Love,' takes readers around the globe in search of love and healing.
Richly drawn and impossible to forget, Mars-Jones's story will appeal most to niche LGBTQ readers who appreciate the bold acidity of classic BDSM leather-scented erotic fiction.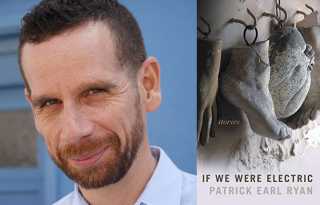 Infused with all the mystique and mystery that New Orleans is known for comes this enchanting, hypnotic debut story collection from Patrick Earl Ryan.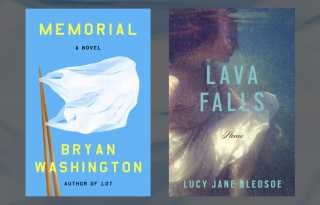 Bryan Washington, Lucy Jane Bledsoe, Nicole Krauss and others have great new novels out. In nonfiction, Charles Monroe-Kane, Big Freedia and a book about Keith Haring top our recommended autumn reading list.