Lesbian documentary filmmaker Catherine Gund has an exceptional eye for subject matter when it comes to her movie projects. The subject of her new doc 'Aggie' is about her mother; art collector-philanthropist Agnes Gund.
Viewing 1 thru 12 of 12062 Stories
If gay modern rock legend Bob Mould isn't the hardest working man in music, he's definitely one of them. To prove that point, he's wasted no time in following up 2019's 'Sunshine Rock' with the new 'Blue Hearts.'
The 'pand-Emmys' include 'Schitt's Creek' and 'Watchmn' sweeps, Ellen DeGeneres address her show's backstage drama, and Ruth Bader Ginsburg is remembered.
The fashion documentary of 2020 is here. At 98 years old, Pierre Cardin still has the magic, as does the film about his incredible life and 70-year career, House of Cardin.
Set in his home state, Texas-born writer John Fram's distinctive debut novel examines the dark occurrences circling around the small hamlet of Bentley.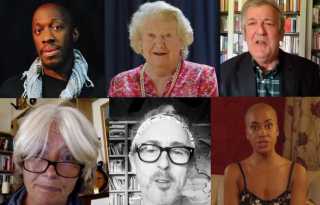 In an online fundraiser for two nonprofits, dozens of acclaimed actors and musicians perform intimate excerpts from the gay playwright/composer/author's plays, songs, poems and essays.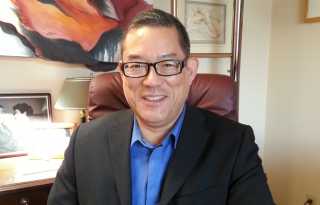 In a continuing effort to receive support from readers, the Bay Area Reporter has launched its membership program.
Danceable, musical, literary and filmic fun fills your interwebs with continued hope, healing and hum-dingin' fun. Zoom in, log on, click away.
Literary arts emergency grant recipients have been announced, George Takei wins an award, and Lambda Literary's LitFest schedule is announced.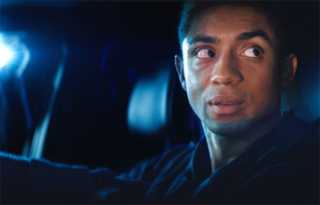 Having watched Frameline44's new roster of narrative features, what becomes increasingly evident is that queer cinema is maturing by bravely dealing with often taboo topics in inventive ways, creating thoughtful, even provocative movie-going experiences.
Pick from an autumnal harvest of praiseworthy books in fiction, nonfiction and poetry.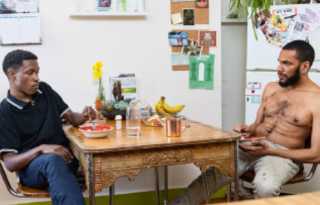 Short film programs have long been a popular favorite with Frameline patrons. They not only bring succinct stories to the screen, but also give fledgling filmmakers a first look at their talents.
Matthew Simmons, known to many as his drag persona Peggy L'Eggs, died peacefully and unexpectedly on Tuesday, September 8 at his Oakland apartment. Friends and colleagues offered a stream of tributes and remembrances.
Viewing 1 thru 12 of 12062 Stories