Breaking news from our long-term client and San Francisco institution, Steve Silver's Beach Blanket Babylon
Viewing 1 thru 12 of 11338 Stories
Film festivals, art exhibits and stunningly staged plays and musicals; choose from the expanding cultural menu.
There couldn't be a better moment than this for "Queer California: Untold Stories," an original exhibition at OMCA that wears its inclusive spirit proudly on its sleeve as it brings facets of LGBTQ+ cultural, artistic and political history to light.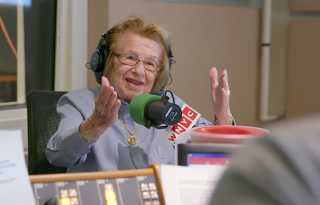 The SFFILM Festival's final days are filled with treasures, including "Midnight Cowboy," the 1969 Oscar winner for Best Picture from an openly gay British director at the top of his game, John Schlesinger.
ALL CAPS are somehow fitting for our column about the 2019 San Francisco International Film Festival's opening night and first week.
Philharmonia Baroque Orchestra & Chorale ended its 38th season with performances in the Bay Area and Los Angeles of Handel's splendid Biblical oratorio "Saul."
"The Gentleman Caller," a toothsome morsel at NCTC, is playwright Philip Dawkins' booze-soaked bonbon of a two-hander.
"It's been a while now, but I really stumbled into the world of musical theater," says Broadway star Joshua Henry, who plays the Bay Area Cabaret series at the Venetian Room on April 28.
The Oscar-winning film "Midnight Cowboy" will screen at SFMOMA on April 19, in conjunction with the film's 50th anniversary. Michael Childers, who for more than three decades was the life partner of the film's director John Schlesinger, will attend.
In his new memoir, gay actor Andrew Rannells tells the contemporary Candide-like adventure of a Midwestern boy relocating to New York City to fulfill his dream of being on a Broadway stage.
Whether it's free admission or VIP tickets, you can enjoy the arts in so many ways.
Voluptuousness fills nearly every inch of the massive paintings by Flemish artist Peter Paul Rubens, a multi-talented man who knew a thing or two about thinking big.
"The Editor," a new novel by Steven Rowley (Putnam), takes off from the most promising of premises. What if a first-time novelist discovers that the book editor at Doubleday who signs on to shepherd his book through publication turns out to be Jackie?
Viewing 1 thru 12 of 11338 Stories