Obituaries: Thomas Matthew Virgo
Wednesday Sep 2, 2020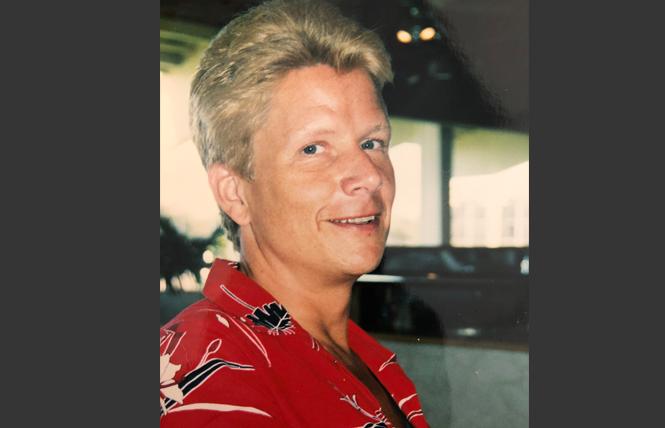 March 14, 1960 — August 16, 2020
Thomas Matthew Virgo, born March 14, 1960, passed into the next life in his beloved city of San Francisco on August 16, 2020. Thomas was preceded in death by his mother, Betty Jane (Schultz) and father, Samuel W. Virgo. He is survived by siblings Victoria Okuniewski (Paul), William Virgo (Shauna), Catherine Marshall, Mark Virgo (Rona), Seth Virgo (Marcie), and many nephews, nieces, grandnephews, and grandnieces.

Thomas was born in Kalamazoo, Michigan, graduated from Portage Northern High School, and attended Western Michigan University. He traveled and lived in many other cities: Key West, Florida; Provincetown, Massachusetts; Sacramento, California; and finally, San Francisco.

Throughout his life, Thomas worked in the hospitality industry, touching the hearts of all he knew with his sweet smile, charming looks, and gentle soul. His love of music, artwork, theater, Hollywood, geography, and karaoke permeated his life.

His dear friends, Ed Nieto and Steve Bruce, were by his side when his spirit left this Earth. Cremation has taken place.

Thomas will be missed by so many who loved him. A celebration of his life will take place as we navigate through this pandemic.

Donations can be made in Thomas' honor to amfAR and the World Wildlife Fund.

Help keep the Bay Area Reporter going in these tough times. To support local, independent, LGBTQ journalism, consider becoming a BAR member.
Comments on Facebook