Federal judge blocks Trump administration rule on health care
Wednesday Aug 19, 2020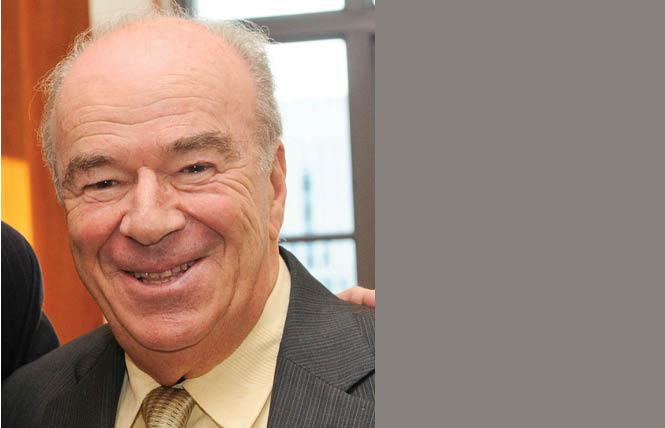 U.S. District Court Judge Frederic Block issued a temporary injunction August 17, delaying the implementation of new rules written by the Trump administration that would eliminate protections for LGBT people in health care.
The injunction took effect one day before the implementation of new regulations concerning the Affordable Care Act.
The lawsuit, Walker v. HHS, will now proceed to determine whether the Trump administration's proposed regulations are constitutional.
Block, a Clinton appointee, said the proposed new Department of Health and Human Services regulations are "contrary" to a ruling of the U.S. Supreme Court in June. In that decision, Bostock v. Clayton County, the high court ruled that a federal civil rights law prohibiting discrimination based on sex also covers sexual orientation and gender identity. The decision was a landmark ruling for LGBT people. Though the ruling concerned Title VII of the Civil Rights Act covering employment, many legal observers speculated that lower courts would apply that same reasoning to other federal laws, including those in housing, public accommodations, and health care.
In granting the injunction, Block said it appears HHS acted "arbitrarily and capriciously" in developing the rule change. HHS's proposed rule change would have repealed regulations developed under the Obama administration. The Obama regulations, enacted in 2016, said the sex discrimination prohibited in the Affordable Care Act included discrimination based on sexual orientation and gender identity.
House Speaker Nancy Pelosi (D-San Francisco) praised the judge's ruling.
"In the midst of a pandemic, the Trump administration has executed a relentless assault on the health and well-being of our communities, working tirelessly to dismantle all of the Affordable Care Act's life-saving protections for millions of Americans," she stated. "The Trump administration's discriminatory HHS rule, denying crucial health care benefits to LGBTQ Americans, is just the latest cruel attack in the administration's ongoing anti-health care agenda. Today's district court decision enjoining this dangerous rule is a victory for the LGBTQ community and the rule of law."
Pelosi stated that the judge's decision was "unambiguous" in determining the administration's actions "were in blatant violation of the Affordable Care Act's protections and the Supreme Court's recent Bostock decision, which affirmed that discrimination 'on the basis of sex' included sexual orientation and gender identity."
She added that LGBTQ Americans, particularly the transgender community, have long faced discrimination and inequality in access to health care.
"House Democrats are proud to have fought for this important victory to ensure that all Americans can access the quality, affordable coverage that is their right," the speaker added. "We will continue to oppose the administration's outrageous attempts to undermine health care and sow fear and hatred in our communities as we work to build a brighter, healthier future for all Americans."
Other federal lawsuits challenging the Trump HHS rules are also pending. Earlier this month, a federal judge in Washington, D.C., indicated he was not likely to grant an injunction to stop a Trump administration change by August 18.
Last year, federal district court judges in Manhattan and Seattle struck down an HHS "Denial of Care" rule change that would have allowed health care providers receiving federal funds to cite "religious or moral objections" in order to deny services to certain patients.
Updated, 8/19/20: This article has been updated to include comments from House Speaker Nancy Pelosi.
Editor's note: If you liked this article, help out our freelancers and staff, and keep the B.A.R. going in these tough times. For info, visit our Indiegogo campaign. To donate, simply claim a perk!
Comments on Facebook