André Leon Talley's 'The Chiffon Trenches: a Memoir' shares the fashion guru's life by design
Tuesday Jun 16, 2020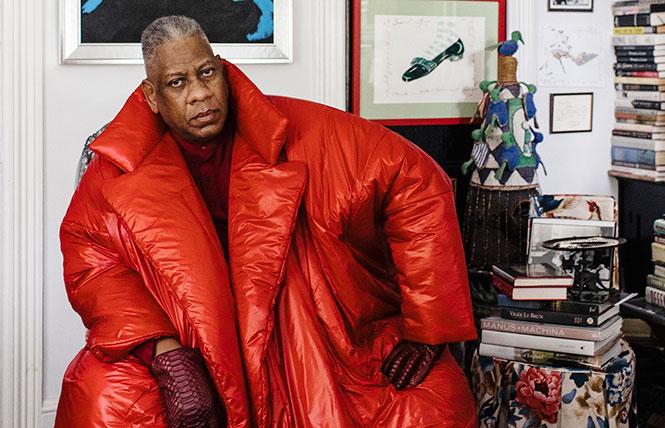 On the heels of his record-breaking documentary, The Gospel According to André (now part of The National Film Registry of the US Library of Congress), André Leon Talley has published the tome, The Chiffon Trenches: a Memoir, an incredibly brave, stylish, naked and, hopefully (for him) cathartic, look at the life and career of the grand, gluttonous eunuch of fashion.

The book reveals the ambivalence, menace, and bitterness directed toward black people who foolishly dedicate their lives and talent toiling in the service of white people, particularly concerning aesthetics, status and money.

Raised in Durham, North Carolina during the Jim Crow era, Talley was an only child, raised by his grandmother, who worked as a maid for 50 years. After graduating from Brown University with a Masters of Arts Degree in French Literature, he moved to Manhattan and immediately interned with the iconic empress of fashion, Diana Vreeland, during her reign as curator of The Metropolitan Museum of Art's Costume Institute. She recommended him to Interview Magazine, where he was rapidly promoted from receptionist to fashion editor.

His first interview in that position was with Karl Lagerfeld, who became a very dear friend to Talley — for a while. Talley was coached by publisher John Fairchild and, following the publication of a brilliantly-written article by Andre about Yves Saint Laurent's legendary Broadway Collection, was promoted to the magazine's European Fashion Editor of both Women's Wear Daily and W Magazine.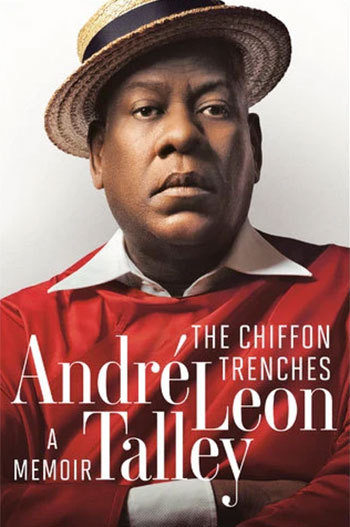 The lily-white world of haute couture was not prepared for a 6'6" tall black beanpole of a man, sitting in the front row and the salons and socializing with the icons of French fashion.

Praise for Talley includes leading music, culture and fashion icons:

"He's a nun." — Fran Lebowitz, writer and social critic

"He's a black superhero." — Tamron Hall, host of The Tamron Hall Show

"He's the high priest of fashion." — Madonna

"Andre is an honorary member of The House of Xtravaganza. He is truly amazing." — Luis Xtravaganza

"I've always admired André Leon Talley. People have no idea how tough the world of haute couture is, and for him to have gotten as far as he has onlu shows how courageous, brilliant and
charismatic he is. -David Leddick, former International Creative Director, Revlon, L'Oreal Paris

"Andre is, at once, a legend in mainstream culture, and he is a tall, big, black man in America, born in its south and, as such, there will always be great tension there."— Eboni Marshall Turman, Professor of Theology, Yale Divinity School

Despite such acclaims, Talley erroneously placed his faith in the idea that his impeccable southern manners, immaculate French and snappy writing skills would pave the way for his acceptance and embrace by Paris.

His writing of a rave review of Givenchy's High Chic collection and his bold choice of using only black models turned out to be a huge mistake as, afterwards, racism raised its ugly head.
Pierre Berge, YSL's business partner and former lover, placed one phone call to Fairchild that effectively ruined Talley's career in bourgeoisie Paris. Andre was only 30 years old.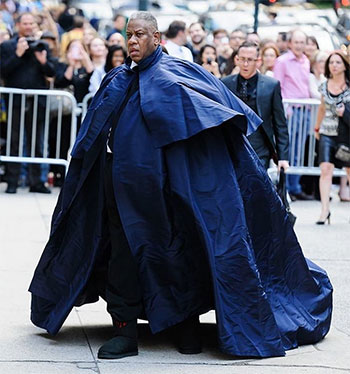 His star diminished, Talley returned to the U.S., where he worked freelance, most notably (for one year) at Chicago's Johnson Publishing, the creators of Ebony and Jet magazines. He landed at Vogue as Fashion News Editor, but his observational, anthropological skills, referencing African elements of haute couture, was not appreciated by Grace Mirabella, the magazine's then-editor-in-chief.

It was at this time that he first met Anna Wintour. Next, Talley became the Style Editor at Vanity Fair, moving to HG magazine (previously House & Garden) where Wintour was Editor-in-Chief, beginning his long, sad and pathetically masochistic relationship beneath her.

When, at long last, she became editor of American Vogue, Talley became its Creative Director, and their twisted pathology played out on the world's stage for decades, despite his being thwarted and debased by her at every turn.

Even after his firing from Vogue, he would still waddle over to fit her when requested and literally hold her purse at various functions. His talent, rigor and exquisite taste, combined with his dramatic persona, made him the heart and soul of the magazine.

On a technical level, no one within the world of style has Talley's discerning eye, staggering versatility, front-row experience, authentic historical perspective and charisma.

Unfortunately, he suffers deeply from the emotional repression of psyche-scarring childhood sexual abuse, resulting in a shocking lack of self-esteem and cognitive dissonance, and he is well-aware that these issues fuel his lack of love and compulsive eating disorder.

No one is better at the art of the interview of the fragile egos of the rich and famous, but, time and again, Talley was underpaid and discharged, always without notice —per Condé Nast custom— as he was as the host of Vogue's podcast (for which he was paid a paltry $500 per episode), and The Met Gala.

Despite all of this, ultimately, Talley is absolutely on par with legends such as Oscar Wilde, Cecil Beaton and Horst, celebrating humanity, the highest aspect of any person or brand. With this memoir, he is just now putting in the work to embrace and celebrate himself.

Get the book. Read the book.

The best shade is no shade. Just 'T.'


Editor's note: If you liked this article, help out our freelancers and staff, and keep the B.A.R. going in these tough times. For info, visit our Indiegogo campaign. To donate, simply claim a perk!