Obituaries: Margot Antonetty
Wednesday Jun 3, 2020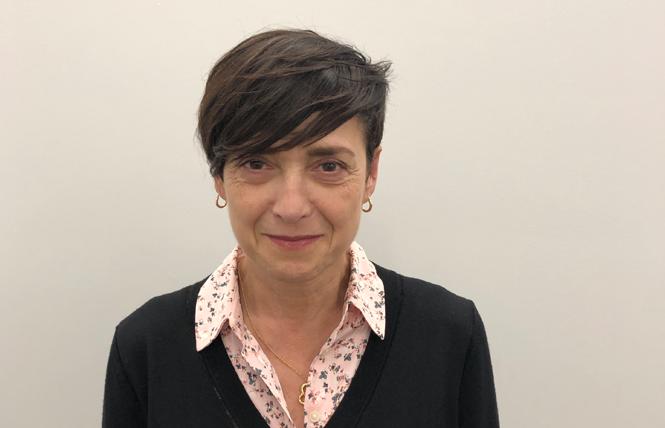 December 23, 1961 — May 26, 2020
On Tuesday, May 26, 2020 Margot Antonetty passed away at the age of 58.
Margot arrived in the U.S. from Germany and began building a life of community, impact, and philanthropy.
Margot devoted her 30-year career as a respected leader and a relentless advocate helping those with mental illness, HIV, and homelessness. She worked at Baker Places for 10 years and then joined the City and County of San Francisco in 1998. She helped create the division of Housing and Urban Health at the Department of Public Health and then moved to the Department of Housing and Homelessness. Margot was a devoted and passionate civil servant who approached problems decisively. She was beloved by her city family and the nonprofit partners in the housing and homelessness response system.
In her 22 years with the city, she single-handedly ended homelessness for so many people it would be impossible to count. Margot deeply loved San Francisco and its people, and believed all people deserved a home.
On Tuesday, gay District 8 Supervisor Rafael Mandelman adjourned the Board of Supervisors meeting in memory of Margot.
Margot was an affectionate friend whose laugh was infectious. She showed up for every occasion important to the people she loved. She was generous with her time, quick witted, beautiful, and inspiring. She was brilliant, a fierce fighter, impeccably dressed, and a femme queer icon who walked this earth with deep wisdom, profound dignity, and timeless grace.
Margot's philanthropic and community efforts include being a member of the HIV Planning Council, member of the SRO Task Force, the SF Food Security Task Force, Women Organized to Respond to Life-Threatening Diseases, and the Iguanas Board — her running club. She generously supported many organizations.
She is survived by sisters Caroline Antonetty and Jeanette (Wolfgang) Schött; niece Jacqueline Schött; and nephew Patrick (Anna) Schött, all of Pulheim, Germany. Margot is survived by family throughout the world. She left behind many dear friends and chosen family members.
Donations may be made in Margot's honor to DISH (Delivering Innovations in Supported Housing) and Rocket Dog Rescue.
Funds are being raised to have Margot's name included in the National AIDS Memorial Grove as a supporter, as well as for trees to be planted in Israel. For more information, contact sherilyna2003@yahoo.com
Editor's note: If you liked this article, help out our freelancers and staff, and keep the B.A.R. going in these tough times. For info, visit our Indiegogo campaign. To donate, simply claim a perk!
Comments on Facebook